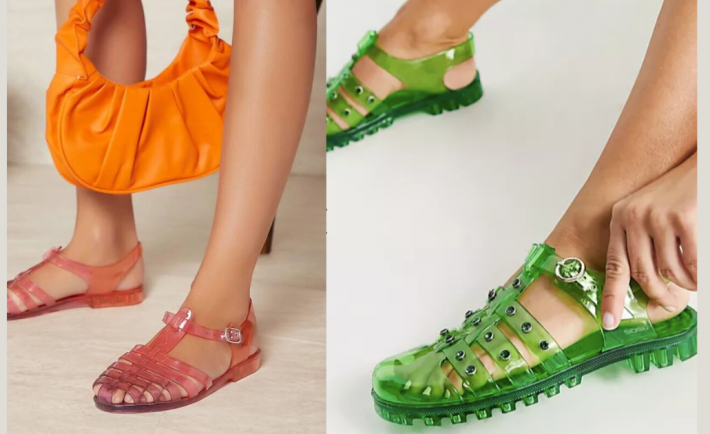 So you're all dressed up for tea time with bae, and as you're ready to step out, it starts to drizzle. The drizzle turns to rain, and then it begins to pour cats and dogs. Before you realize it, your shoes are soaked.
Sounds all too familiar? Welcome to unpredictable weather on our sunny island. What an irony. Anyway, we read in the news that rainfall would be expected in the first half of August and selected regions will be experiencing thundery showers.
Time to switch gears and revive the jelly shoe trend to counter rainy weather? We've got you covered with some of the latest releases from $16.25.
Now: $226
These newly released Bubble Jelly Flat Slides from Tory Burch are a must-have for your summer wardrobe. The embossed logo on the front adds a touch of luxury, while the flat rubber sole keeps you comfy all day long. Plus, you can always take advantage of free returns within 14 days if you're not completely satisfied.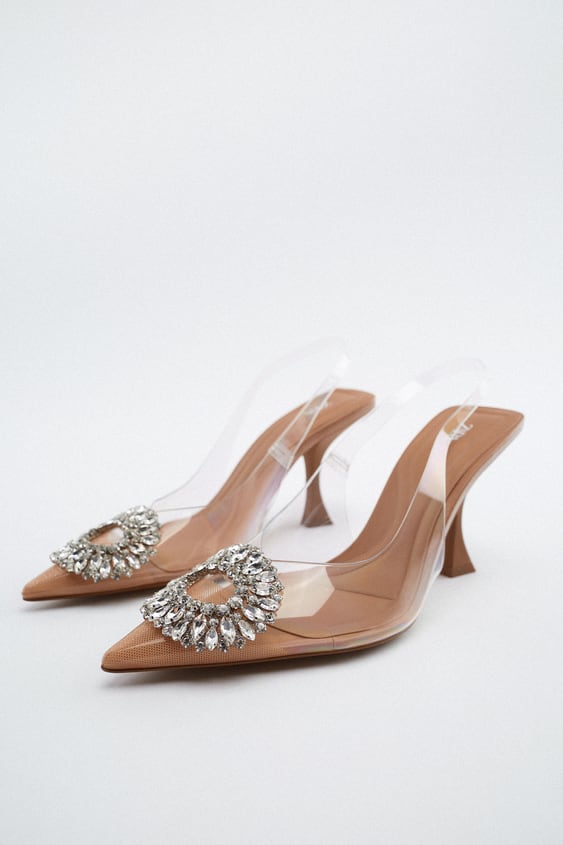 Now: $119
Give your formal look an edge with these Embellished Vinyl High-Heel Shoes. With their sleek and chic design, these shoes add a hint of glamor to any outfit. From the office to a party, these versatile heels will take you anywhere you want to go. With their comfortable fit and dazzling details, these shoes will have you feeling like a glamazon all night long.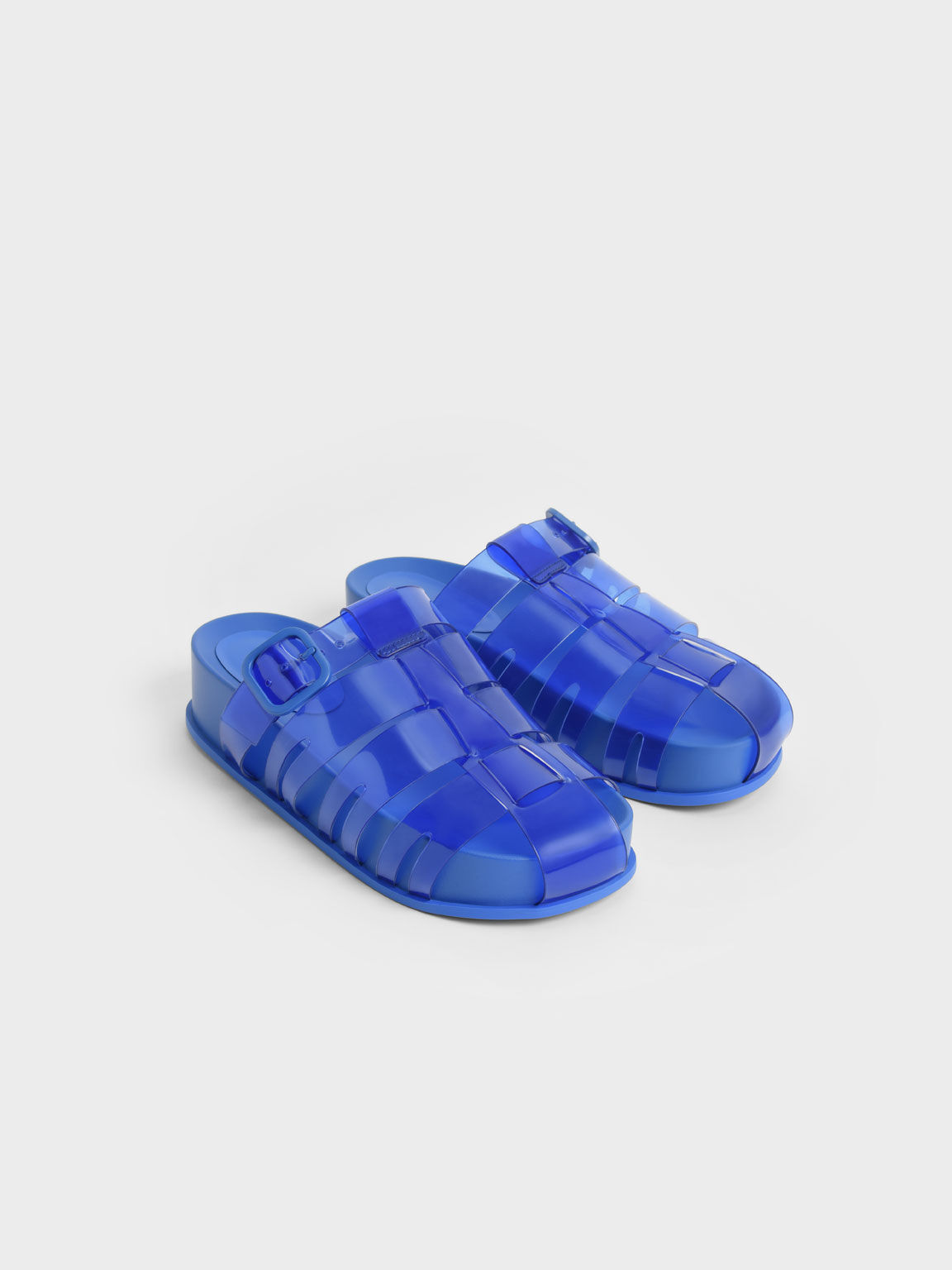 Now: $65.90
Elevate your athleisure ensemble with this trendy Madison Caged See-Through Slide Sandals – Blue. These sandals are made from TPU and perfect for a day spent outdoors. The see-through design and elevated sole are both pretty and practical, while the adjustable buckle strap ensures a snug fit. Whether running errands or heading out for a weekend stroll, these sandals elevate your look and keep you comfortable all day long.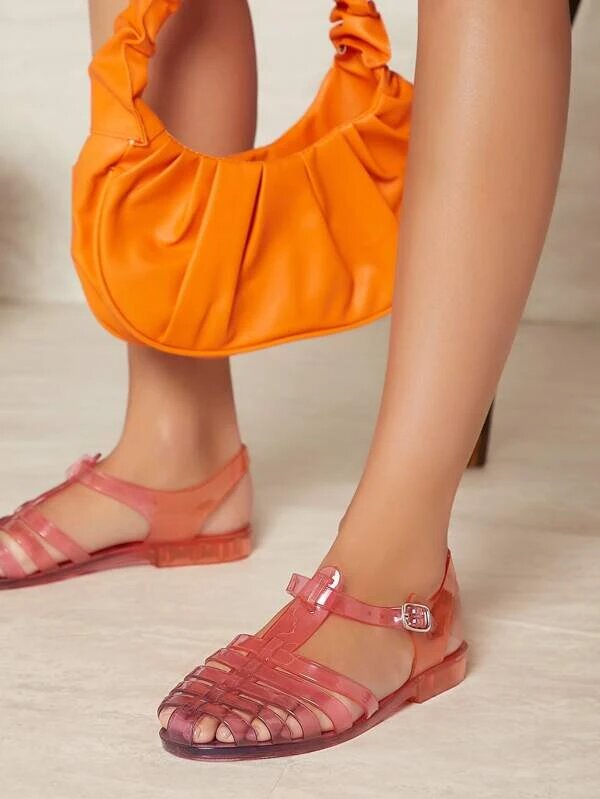 Now: $16.25
Looking for a summer-ready sandal? Jelly sandals are back and better than ever. This pair comes in a tri-tone pinkish purple to an orange hue that will add a pop of color to any outfit. The ankle strap and buckle make for a secure and comfortable fit, while the round toe gives you a little extra wiggle room. Made from PVC, these sandals are also budget-friendly. So go ahead and add them to your cart!
Now: $38.99
Step up your style this season with these gorgeous jelly flats. Decked out in dazzling faux gems, these shoes add a tinge of glamor to any outfit. They're excellent for dressing up or down, and the comfy fit makes them wonderful for all-day wear. With an adjustable strap and pin-buckle fastening, these shoes are easy to slip on and off. Make them your go-to choice for summer style.