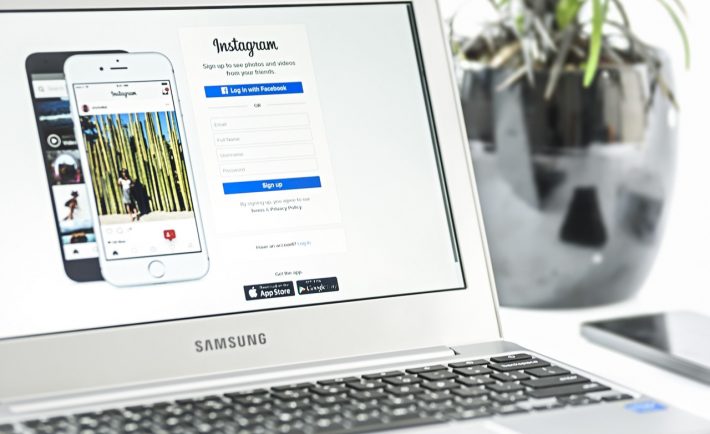 Image Credits: pixabay.com
Social media has infiltrated our lives in ways that our ancestors cannot imagine. Let us focus on one platform – the trendy Instagram (IG). Instagram offers you the opportunity to widen your income or to receive free products by posting photographs. Contrary to popular belief, earning money thru this venue is not limited to becoming an influencer.
There are many methods to capitalize on your IG presence. Here are just of them:
METHOD #1: POST REGULARLY ON INSTAGRAM
To make decent amount of money on the side while feeding your Instagram addiction, you can consider becoming an influencer. Start by treating your feed as a C.V. (Curriculum Vitae). Strategically curate your account to invite as many brands as possible. The wider your feed or portfolio is, the better.
Maintain your Instagram presence by using consistent posting schedules, pristine images, and witty captions. Andrea Chong's account is an example of a strong local influencer. Remember that you attract the brands that match the content of your feed. For instance, you may be hired as a brand influencer for a detox tea if you exude enthusiasm toward fitness.
METHOD #2: SELL YOUR WORK
You have a knack for photography. If you have numerous quality images that companies and individuals may want to pay for, you can display it on renowned websites such as Shutterstock. Another (relatively uncommon) option is to upload your portfolio on Instagram.
Make sure to add a watermark and a detailed caption to each of your image. This will not only protect your rights, but it will also clearly direct your potential clients.
METHOD #3: TAKE ADVANTAGE OF THE SLIDESHOWS
Do you own a budding small business? Well, you better listen up! This method allows you to establish the diverse angles of your brand using a single post. You do not have to pay for an upgrade.
Instagram has solidified its status as an efficient platform for sharing singular square-shaped photographs. Instagram did its best to sway with the dance of modern technology. It has since expanded to adding videos and time lapses. Furthermore, the Facebook-owned company introduced the slideshow feature. Users can post up to 10 pictures that will appear in one post. This move seeks to help advertisers (like you) to tell sequenced stories. Ensure that your photos follow a unified theme or filter.
METHOD #4: EMPLOY AFFILIATE MARKETING
Various websites display their partners with sidebar banners. This type of publicity is called affiliate marketing. The same principle applies when you are rolling out your affiliates over to Instagram. Affiliate marketing will enable you to receive commission for the products or services that you will promote. Use catchy hashtags and high-resolution images to drive more traffic to the affiliate code or URL.
Step up your game by mentioning the brand on your Instagram stories. Simply edit the text and type "@" followed by the brand's username. A notification will be automatically sent to the brand's inbox right away.
BONUS TIP: You can promote "flash sales" by posting on your 24-hour Instagram stories!