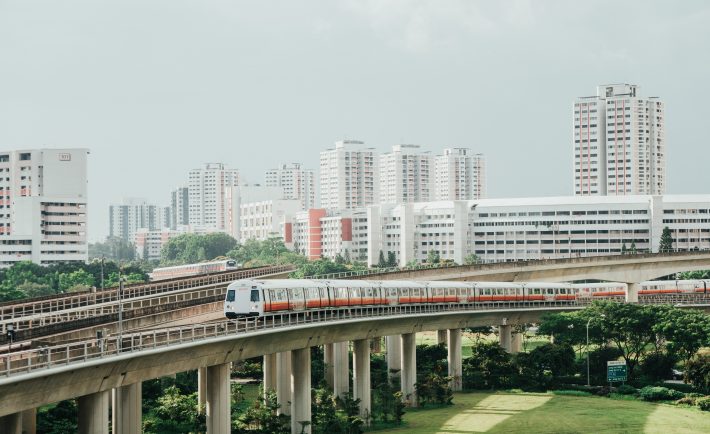 Image Credits: unsplash.com
Get ready to adjust your budget, because starting this July, folks living in the 15 town councils managed by the People's Action Party (PAP) will experience a bump in service and conservancy charges (S&CC).
These town councils include:
Ang Mo Kio

Bishan-Toa Payoh

Chua Chu Kang

East Coast

Holland-Bukit Panjang

Jalan Besar

Jurong-Clementi

Marine Parade

Marsiling-Yew Tee

Nee Soon

Pasir Ris-Punggol

Sembawang

Tampines

Tanjong Pagar

West Coast
The only exceptions are Aljunied-Hougang and Sengkang, which are overseen by the Workers' Party (WP).
The WP has acknowledged that their town councils are facing similar cost pressures. They're currently discussing the matter and will directly inform their residents of any changes to the S&CC.
According to the PAP town councils' coordinating chairman, most town councils would face a deficit for the 2023-24 financial year if S&CC rates remain unchanged.
But don't worry, though, since the increase will be gradual, spanning over two years. And the 2023 hike will be relatively smaller compared to the one in 2024.
Starting from 1 July 2023, you can expect your monthly fees to go up by anywhere from $0.70 to $7.90, depending on your flat type.
The second phase, commencing on 1 July 2024, will see an increase ranging from $1.00 to $9.10 per month.
The rates will differ for each town council, as factors like the estate's age, resident demographics, and operational expenses vary.
Initially, the anticipated S&CC hikes were estimated to be between $3.00 to $3.80 for one-room flats and $18.70 to $21.90 for executive flats.
Thankfully, the Ministry of National Development (MND) is stepping in with a special grant to help offset the impact of potential increases on residents.
Keep an eye out for individual notices from your town council, which will inform you of the updated rates.
And it's not just residential properties that will be affected—commercial spaces like shops, offices, markets, and cooked food stalls in these 15 town councils will also see a rise in S&CC.
For shops and offices, the first hike in July will amount to an additional $0.01 to $0.40 per sqm each month, followed by an extra $0.02 to $0.41 per sqm starting July 2024.
Market and food stalls can expect an extra $2.20 to $31.50 monthly charge during the first increase, and an additional $2.20 to $36.40 per month in the second increase.
Meanwhile, S&CC for 27 markets and hawker centers owned by the Ministry of Sustainability and the Environment (MSE) is set to increase in January and July 2024.
This change will affect four categories of businesses within these MSE-owned venues: cooked food, piece, and sundry, market produce I, and market produce II.
Currently, cooked food vendors at these marketplaces pay a monthly S&CC of $140. Starting next January, this amount will rise to $155, followed by a further increase to $175 in July.
For piece and sundry stalls, the current monthly S&CC stands at $79. This figure will jump to $87 next January and then to $99 in July.
Market produce I vendors, who now pay a monthly S&CC of $67, will see this charge increase to $73 in January and $82 in July.
Lastly, market produce II businesses, currently paying $42 per month in S&CC, will experience an increase to $46 next January and $52 in July.
Will the cost be eventually passed down to its consumers?
We shall see.