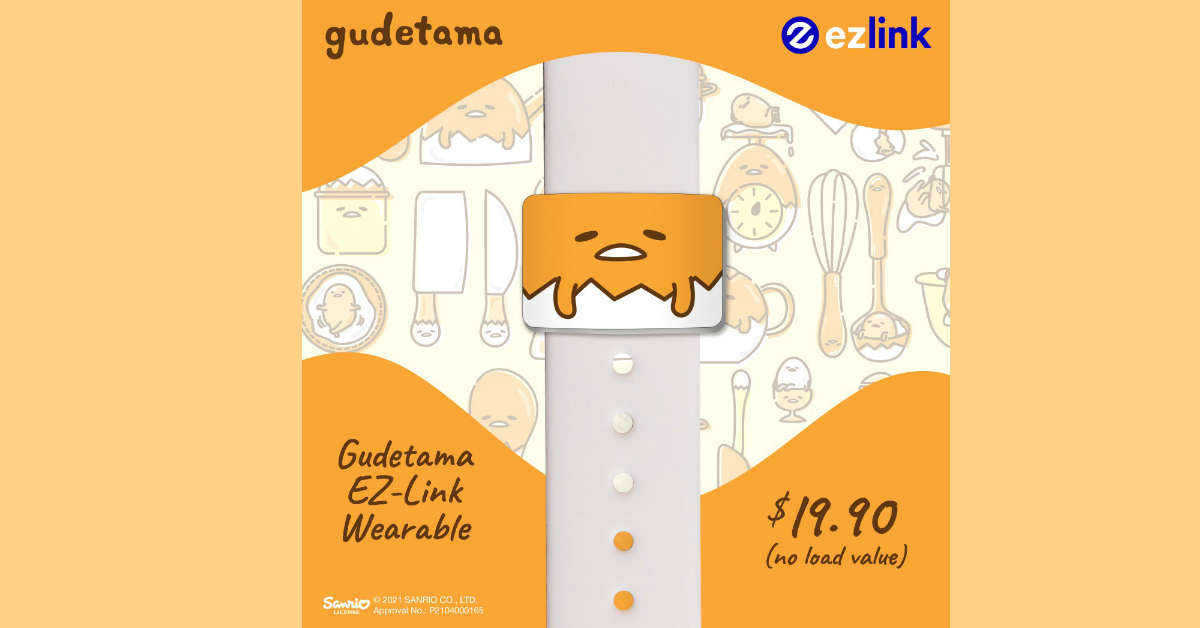 Gudetama EZ-Link Wearable
The adorable Gudetama EZ-Link Wearable is here to join you on your daily commutes!
For just $19.90 each (no load value), this efficient velcro strap-on brings you convenience all day long.
Get it now from EZ-Link vending machines located at Bishan Junction 8, Bugis Junction or Tampines Mall!
Terms and conditions apply.