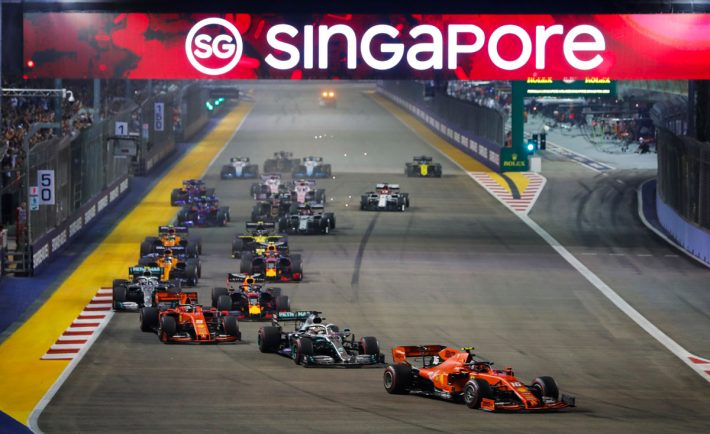 Image Credits: singaporegp.sg
About 13 years have passed since Singapore first hosted the Formula One (F1) Grand Prix in 2008.
Do you know that it took about S$150 million for Singapore to host the first night race? The government paid about 60% of the total amount in hopes that the three-day event would bring in S$100 million in tourism receipts.
Though the inaugural race has welcomed high-profile attendees like the former heads of Sony, Lenovo, and Royal Bank of Scotland, the question remains – should Singapore stop hosting the F1 Grand Prix amid COVID-19?
Not as financially glamorous
According to the Singapore Tourism Board (STB), the race attracted 450,000 international visitors and was potentially exposed to 780 million worldwide by 2017.
However, the overall financial figures aren't that promising. Averaging out the S$1.4 billion in incremental tourism receipts over the past 11 races, Singapore has only managed to secure S$130 million a year. In other words, the spending outweighs the "income".
Furthermore, interest in the sport has also seen a downward trend. To give you an idea, it had dropped from 600 million global viewers in 2008 to 350 million in 2017. The latest numbers stood at 433 million in 2020.
Our sunny island's not alone
Other than Singapore, other host cities aren't benefiting financially, too, from the F1 Grand Prix. India and South Korea opted out after hosting for three and four years respectively in the 2010s. Our neighbour, Malaysia, the second Asian nation to host the race in 1999, stopped in 2017. 
Honestly, who wouldn't, considering the high costs to organise the event but declining attendees?
Even Melbourne, which has hosted the race for 14 years, faced a loss of A$41.3 million (S$42.46 million) in 2007. But still, the visibility and tourist arrivals have kept the coastal capital going for over a decade.
Hosting amid COVID-19
Bringing our focus back to Singapore, what are your thoughts on Singapore hosting the F1 Grand Prix amid the pandemic? Based on the circuit schedule, the next race in Singapore will be on 3 October this year.
If you've been following the news, you would have known that significant events have been cancelled recently. This includes the Singapore open badminton tournament, the annual Shangri-la Dialogue, and the World Economic Forum. Would the F1 Grand Prix follow suit?
Maybe it's a good time for the authorities to weigh the benefits of any tourism receipts compared to the potential risk of another wave of COVID-19 infections if more visitors are allowed into our tiny red dot because of the night race.
A luxury sports entertainment event during uncertain times? Is it really a good idea?