This guide will come in handy
The next time you want to get your groceries at NTUC FairPrice supermarkets, check out this guide.
FairPrice has created useful infographics to make sure you enjoy the greatest savings when you visit their supermarket.
Whether you have a Pioneer Generation, Merdeka Generation or CHAS Blue Card, you can take advantage of the schemes to plan your grocery shopping.
In case you can't view it, check them out here: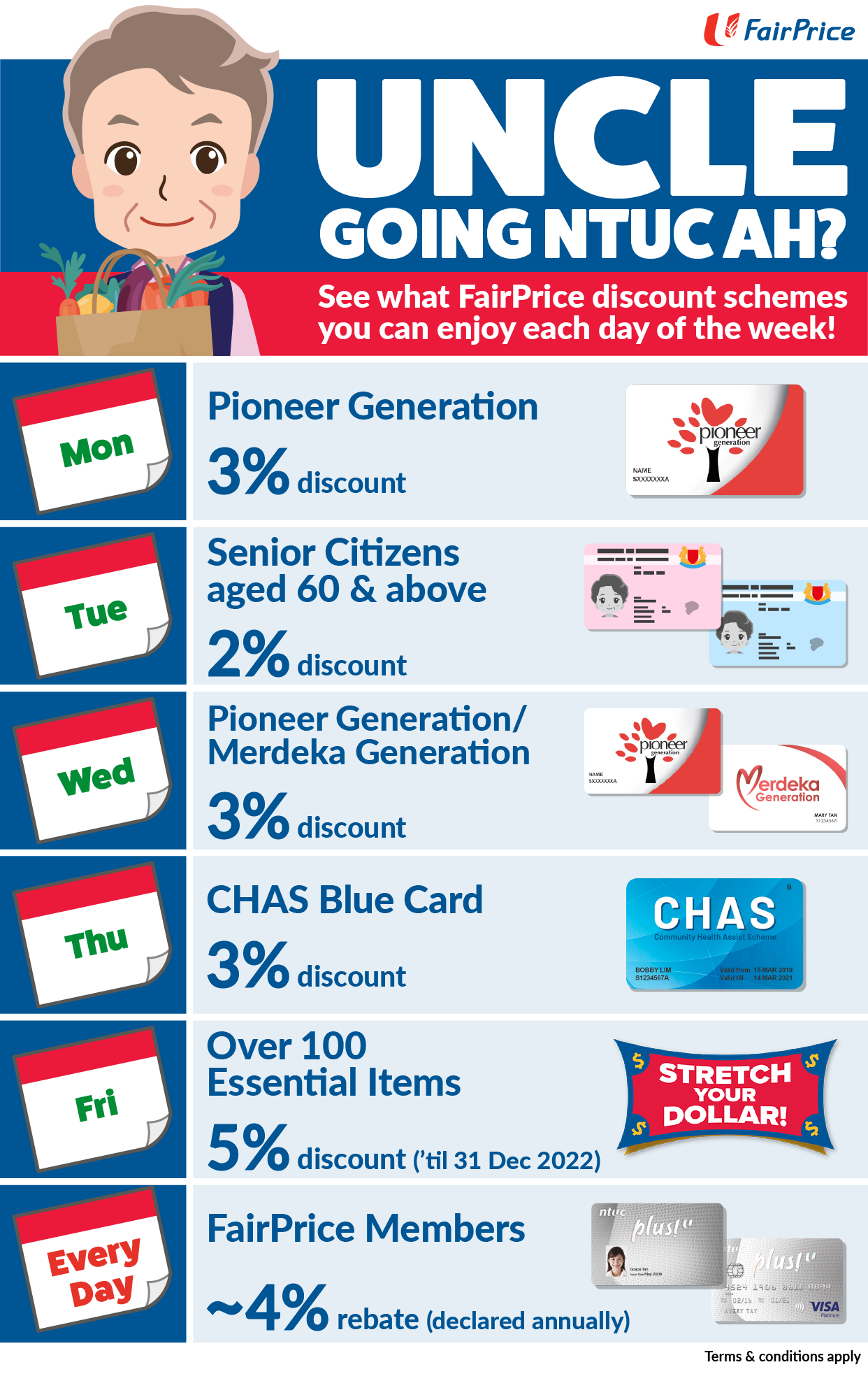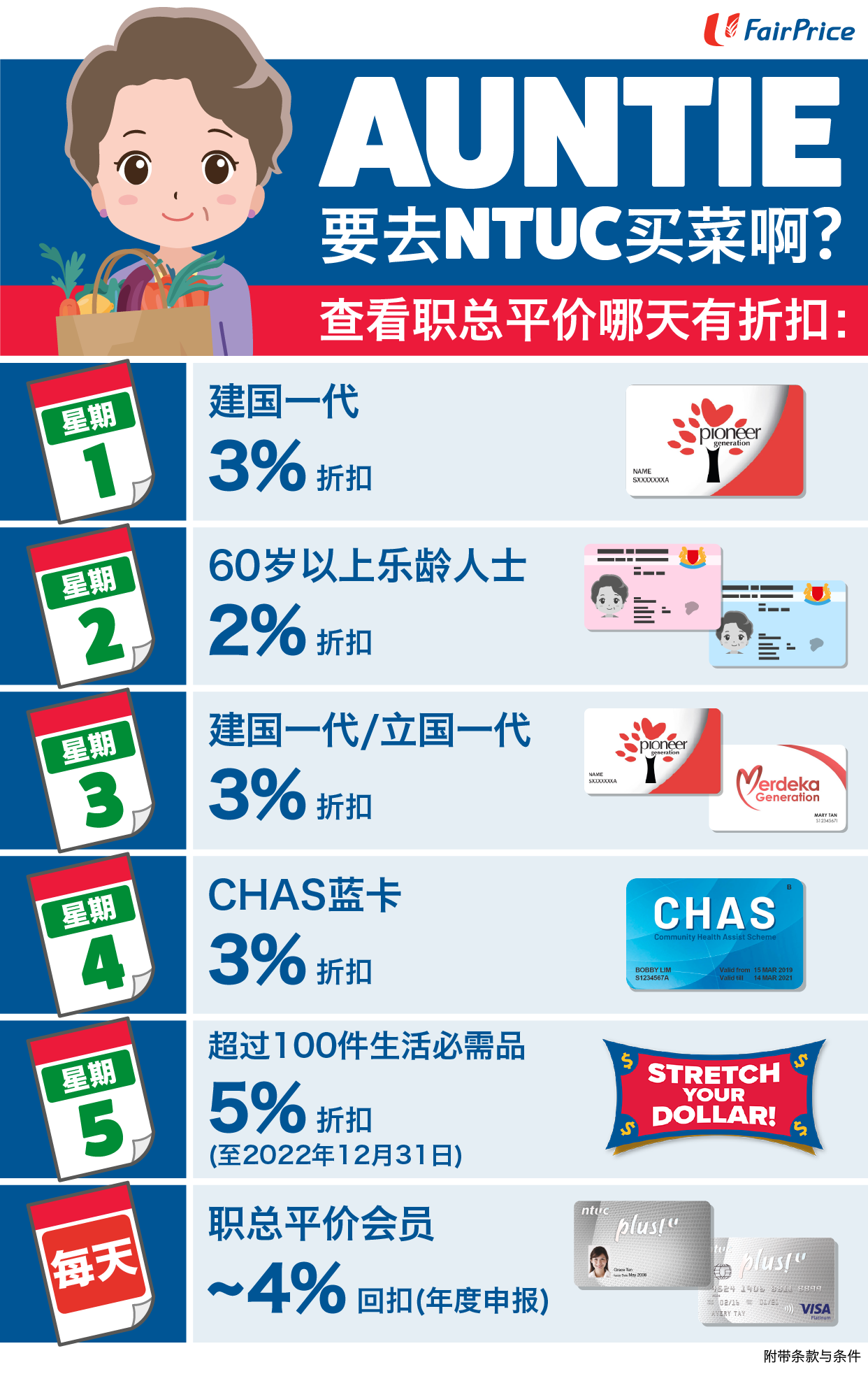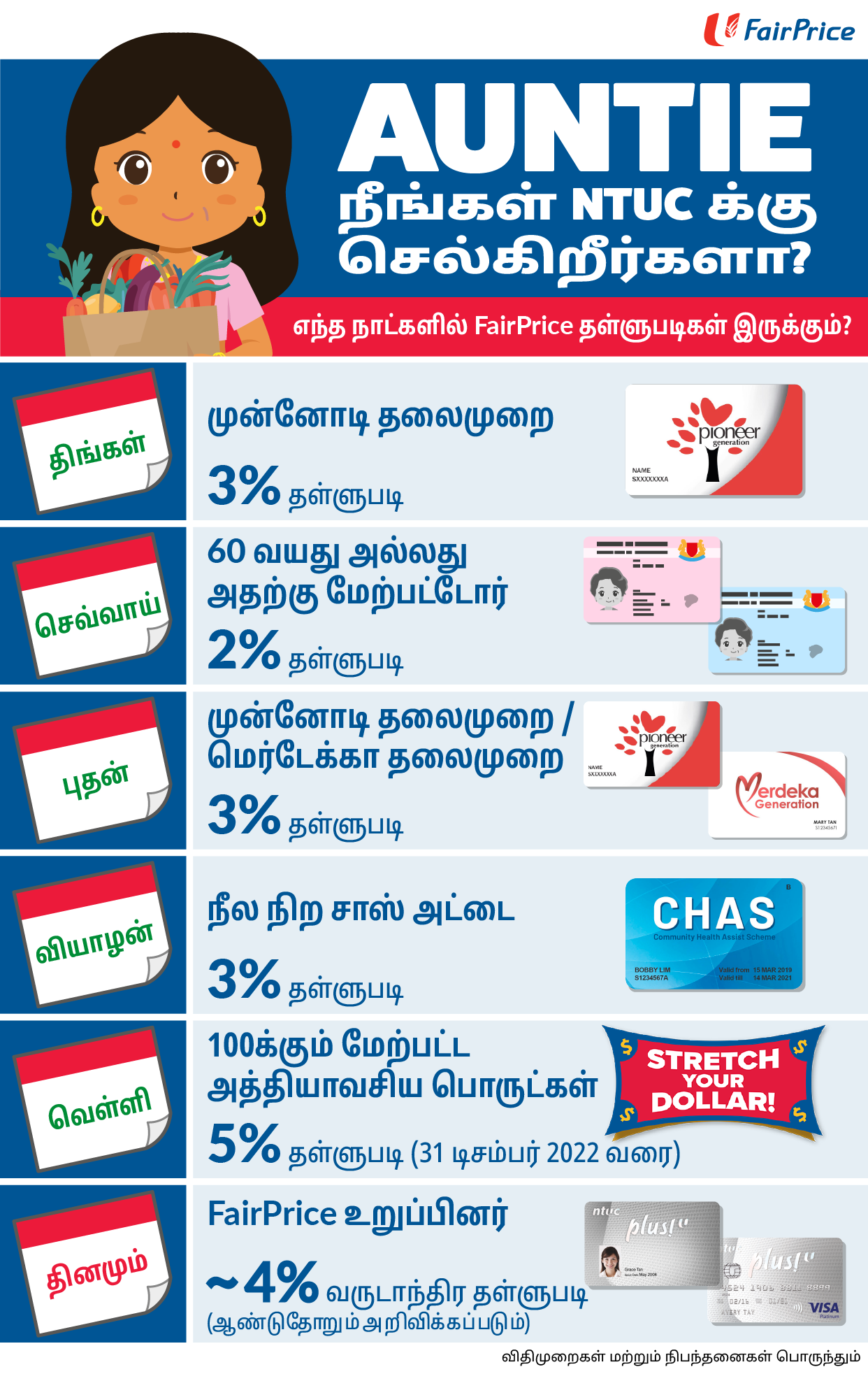 Image credits: NTUC FairPrice