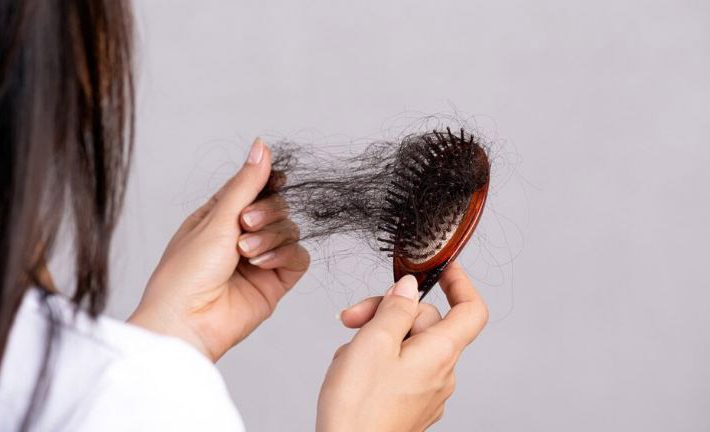 Image Credits: healthista.com
Growing your hair out can feel like a real challenge. It seems like strands are constantly shedding or snapping in the process of daily hair routines, especially in showers or when you're tackling tangles.
Do you know that biotin has been a popular solution to hair growth woes for many years? The vitamin strengthens hair follicles, providing them with the support they need to grow and stay healthy.
For those looking for a way to support your hair's regrowth and quality, these biotin shampoos may be a great solution.
Price: S$8+
Rainbow Research's Henna & Biotin Herbal Shampoo brings out the best biotin qualities to create a strengthening and nourishing product that features henna for additional benefits.
Designed for normal or colour treated hair, the natural colourless henna extract does not leave any stains behind. The pH-balanced and gluten-free product can strengthen the hair shaft and add body and shine to it.
It's an item that's completely gentle with no animal testing done. Purchase this shampoo if you want a perfect formula to get your healthy hair growth back on track.
Price: S$9.90+
This invigorating biotin therapy formula is packed with botanical goodness for a vegan-free approach to biotin benefits.
The product adds vital B vitamins to your hair growth routine alongside a dose of peppermint oil that refreshes and sustains your hair from the inside out.
Designed to strengthen your hair, Mill Creek Botanicals' Biotin Therapy Formula Shampoo works to bring your hair to new heights.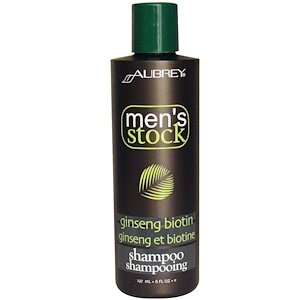 Price: S$9.90+
As the name suggests, Aubrey Organics' Ginseng Biotin Shampoo is only for gentlemen. This natural biotin shampoo is vegetarian-friendly and biodegradable, prioritising sustainability and all-natural ingredients over chemical-infused ones.
The formula will contribute to clean, shiny, soft, and easy-to-style hair. It's also an effective treatment for thinning hair, leaving your scalp in excellent condition as it works to support thick hair regrowth.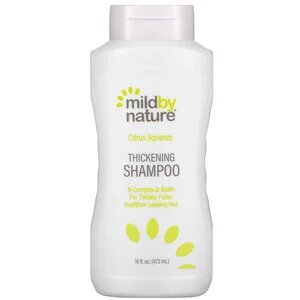 Price: S$11+
This mild product is ranked in the top spots on iHerb's shampoo category.
Designed to feature B-Complex, biotin, and panthenol, this gentle pH-balanced formula boasts cruelty-free and vitamin-supported hydration that promotes thicker, fuller, and healthier hair.
It is also formulated without sulfates, parabens, or phthalates to give you peace of mind. Instead, Mild By Nature's Thickening B-Complex & Biotin Shampoo comes with all the good stuff your hair needs to thrive – quinoa, flax proteins, and loquat leaf extract.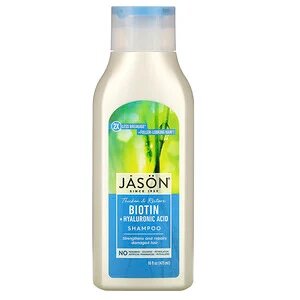 Price: S$11+
Jason Natural's creations have been around for over 50 years, and the brand continues to renew and infuse all hair types with energy and life.
Its Biotin & Hyaluronic Acid Shampoo makes your hair two times thicker and fuller in volume while avoiding breakage. It also works to repair split ends.
Together with pro-vitamin B5 and hyaluronic acid, we're not exaggerating the restorative properties of this shampoo. Try it to know the effects!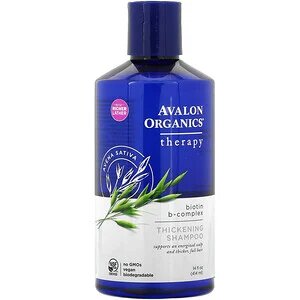 Price: S$12.70+
Are you searching high and low for a rich, lathering shampoo that is vegan, biodegradable, and fully equipped with the right blend of biotin for your hair? Look no further.
Avalon Organics' Biotin B-Complex Thickening Shampoo supports you in regrowing energised hair that's strong and resilient against Singapore's unpredictable weather conditions.
Use this product to achieve thick and rich hair follicles with Biotin B-complex, quinoa protein, and vitamin E.
Final thoughts
A biotin shampoo is a great resource to add to your haircare toolkit.
Those mentioned in this article can provide the hydration your hair needs to look its best no matter the weather condition. From strengthening natural properties to reliable vitamin infusions, you can trust the ones above to transform your hair growth routine.