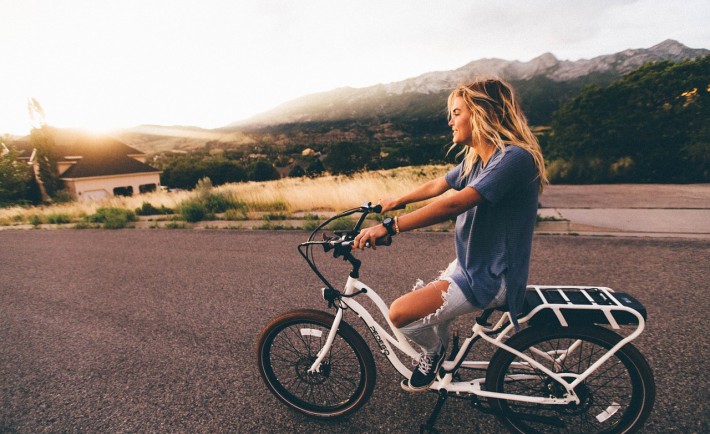 Image Credits: pixabay.com (License: CC0 Public Domain)
Creating a budget for the first time is like learning how to ride a bicycle. At first you were scared to mount up those two-wheelers like how scared you were to conquer those mountain of debts. Even though you know these are healthy for you and your finances, you just cannot hop around and go!
That fear of yours consumed you. You never learned how to ride a bike gracefully. You never learned how to implement a budget efficiently.
Don't you think it is the right time to change? For a brighter future ahead, I think it is!
Let me carefully take you to step 1…
Step 1: LOOK FOR A SAFE PLACE TO PRACTICE
When you are riding a bike for the first few times, it is better to find a place that will cushion your potential falls. Find a grassy field with short grasses so that it does not drag the wheels too much.
Likewise, you must find safe place to practice budgeting. That safe place is inside your head! Visualize your financial goals and examine how you are going to achieve them. Make it feasible and smart so you would not have too much unrealistic expectation. Then, list down your short-term and long-term financial goals.
Step 2: ENSURE THAT YOU HAVE ALL THE NECESSARY RESOURCES
After finding a "safe" place, the next things you have to gather are all the needed materials and information. For beginners in biking, consider strapping a helmet and kneepads. Tuck in your shoelaces while you are it. And avoid long pants, long skirts, and heavy clothing because the fabric can get caught in the gears or tires.
For beginners in budgeting, consider tracking your spending history (for the last two month). Gather all the past receipts, credit card statement, utilities bill, and bank statements. Estimate how much you make and spend each month.
Step 3: PRACTICE AND JUST DO IT
In order for you to practice riding or budgeting, you must push yourself to just do it. Mount the bike and get the feel of how it leans and steers. Notice how your body leans when you are going intro a curve. Instead of just using your hands to brave the curve, try letting your body turn and the bike will follow.
This will help you learn an important biking skill – balancing.
Now that you know your income and expenses per month, it is time to make a plan. Categorize your spending into 2-3 main categories namely: needs, savings, and wants. Learnvest suggests allocating 50% of your budget to your basic needs such as rent, food, transportation, and utilities. Secondly, 20% of your budget will go to your savings such as emergency fund. The last 30% of your budget will go to your wants such as mobile phone plans, gym memberships, and vacations.
This will help you learn an important budgeting skill – organizing.
Step 4: GET READY TO RIDE AND SAVE
From finding your safe place to pushing yourself to do it, the final step to take is to face your fears.
Ride that shiny bicycle! Follow that well-devised budgeting plan!
Raise the seat of your bike but keep it low enough so that you can touch the ground with your toes. Balance and steer along the flat surface. Glide along the gentle slopes. Allow yourself to go naturally with the flow of the road.
On the other hand, you must follow your budgeting plan that you devised on spreadsheet file or budgeting software. Track your spending and eliminate at least two unnecessary expenses every month. By doing so, you are keeping things under control.
Over the course of the month, you will encounter slopes and obstacles but you have to persevere on. It will all be worth it in the end!