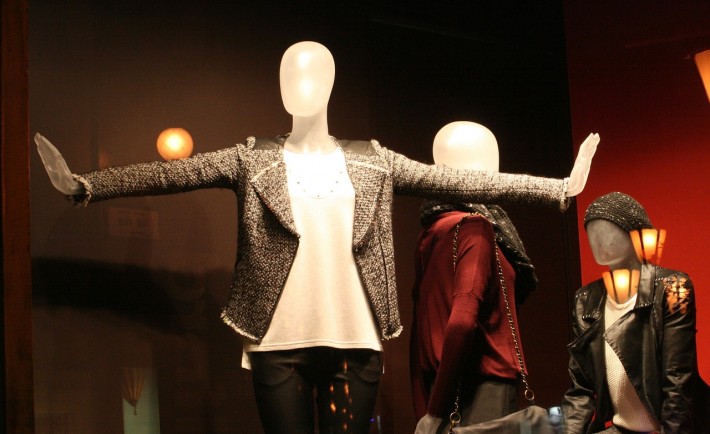 Image Credits: pixabay.com (License: CC0 Public Domain)
When you walk pass a shop at Orchard Road, the window display is the first thing that leaves an impression on you and other potential customers.
Visual merchandising, that includes window dressing, is an important tool to engage the customers to go inside and to encourage them to purchase more. Thus, it optimizes the product presentations and the market sales. Aside from this, the significance of window dressing is more than improving sales – it is about building an image!
That said, here are 5 ways to create an eye-catching window display:
1. CHOOSE A THEME
As you are planning your window display, choose a unified theme or message you want to convey. For example, since 2016 is the Year of the Monkey, dress the mannequins with glittery or formal outfits perfect for the parties then fill the backdrop with banana trees and monkeys hanging around them.
This uniquely festive jungle theme surely caught some eyes!
2. SHOWCASE A VISIBLE SIGNAGE
An effective signage can bring customers that both walk and drive by. Get the attention of passing motorists and shoppers by making your display larger and by making the colors contrasting.
For example, it is advisable to use yellow background especially with black lettering to convey an informative message as it works best in visually crowded environments. It can also be used with contrasting colors of red and blue.
3. BE DIFFERENT
People love to snap and share aesthetically pleasing places and products on Instagram, Facebook, Twitter, and other social media platforms. Thus, to get noticed and to bring more people in the shop, dress your window in a non-traditional fashion. Put your mannequins upside down or have a music festival backdrop – your imagination is the limit!
As window displays change frequently, you must not be afraid to try new ideas and new themes.
4. MAKE A CLEAR FOCAL POINT
Remember those commercial advertisements that stick to people but they forget the product itself? Do not make the same mistake with your window display!
Highlight the products you want to introduce or to feature by strategically grouping products together. For example, if you are featuring a huge tote bag, group it together with smaller purses so it can stand out. When dressing your window, ask yourself where you want the shopper's eyes to go first and what you want them to view next.
5. BE BOLD
Debbe Hamada, owner of Tilde shop, makes sure that her window display can be see from a distance even though she usually spends less than S$42 (US$30) on it. She uses bold colors and shapes to attract more people in. In fact, 2 out of 10 customers go inside simply because they have seen something colorful in their windows.
You do not need to be crafty to make a bold statement, simply put the most vibrant products together and create a structure with it such as a pyramid or a diamond.