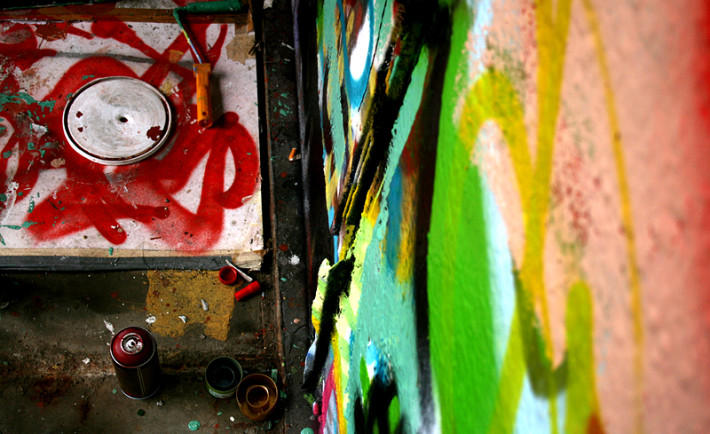 Image Credits: Linus Bohman via Flickr with Creative Commons License
You do not have to be as smart as Einstein or as rich as Gates to think creatively. With these few tricks up your sleeve, you can show your own creative side in no time:
1. READ A BOOK OR TWO
If you are fishing in an unfamiliar territory, it is advisable to educate yourself. Do this by reading a book or two about creativity or creative thinking. Try Austin Kleon's modern take on creativity. With his visually pleasing illustrations and simple vocabulary, you will surely understand what he wants to convey in his books entitled "STEAL LIKE AN ARTIST: 10 THINGS NOBODY TOLD YOU ABOUT BEING CREATIVE" and "SHOW YOUR WORK!: 10 THINGS NOBODY TOLD YOU ABOUT GETTING DISCOVERED". Both books are available at Popular Bookstore for as low as S$20.87.
2. HAVE YOUR OWN CREATIVE SPACE
Assign a place where you can freely create. This does not have to be a fancy space. A tiny corner with art materials, CDs, or a laptop will do. It is important that you decorate this space yourself.
3. PAINT THE ROOM BLUE OR GREEN
Color Psychology dictates that colors can help enhance our cognitive tasks such as concentrating and creative thinking. So, paint your room with the colors of our home planet – blue and green!
Blue has physically and mentally calming effects that will help you open your thoughts. On the other hand, green signifies growth and harmony. Putting these colors together shall stimulate your creativity even more.
4. ENVISION THE PROBLEM DIFFERENTLY
In the "Candle Problem" presented by psychologist Karl Duncker, participants were given a candle, a box of thumbtacks, and a book of matches. They were asked to affix a lit candle to the wall without having a single drop of wax on the table below. There are a couple of possible solutions yet, only one will work (know the solution, here).
To arrive at the answer, you must envision the problem differently. Do not limit the function of these said objects too. Relax and examine the problem in varied ways before you begin working.
5. EXERCISE
Previous literature has shown that exercise increases creative thinking due to its ability to pump up the heart and put people in a positive mood. So, when you are having a writer's block, try to run a few blocks, it may help you have a long-awaited "Eureka!" moment. Jog outdoors, it's free anyway.
6. ACTIVATE YOUR SENSES
Last but not the least is to activate your senses. You can explore the local libraries, museums, gardens, and zoos. Tickets to these places range from S$0-32. But, that is a small price to pay to enrich your imagination.
Now, if you are still looking for a no-cost way to activate your senses, you can listen to Mozart. According to a book entitled: "The Mozart Effect," listening to classical music specifically by Wolfgang Amadeus Mozart can increase concentration, creativity, and other cognitive functions. His music repertoire is available for free on YouTube.