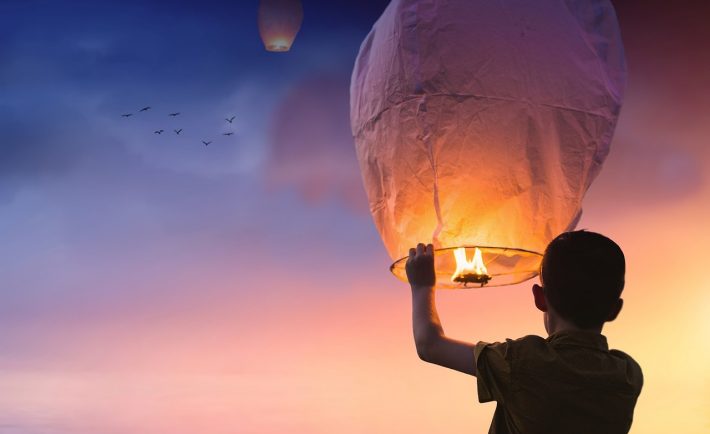 Image Credits: pixabay.com
As the new year chimes in, there will come a chance to set new resolutions or goals.
The other day, my sister and I were casually chatting about her 2019 resolutions. She reiterated how important skincare is. She seeks to apply sunblock and lotion on a daily basis. Her skincare resolutions were concrete and doable. So, I asked her why she kept her goals simple. She looked at me and said…"If I cannot follow through these simple goals, how can I complete the bigger ones? I have to start with smaller chunks." She made a valid point.
The best way to achieve your desired outcomes is to start small. This statement applies to your financial life. On that note, here are some "small" financial steps that you may consider this 2019.
#1: READ AT LEAST THREE FINANCIAL BOOKS
Without a shadow of doubt, knowledge is power. Research and further study on the different techniques to manage and grow your wealth will help you develop essential financial skills.
Aside from visiting educational websites such as Money Digest, you may find quality information in the nearest public library. Books are gateways to a new world. Who knows? The financial book you just pick up at the bookstore may just lead to the completion of your financial goal.
#2: ESTABLISH A WELL-STOCKED EMERGENCY FUND
Time and time again, I shared how important it is to build a sufficient emergency fund. Having an emergency fund or a financial reserve is usually perceived as a short-term financial goal. However, its personal benefits last long!
For starters, it diminishes your money worries as you will have a cushion to support your tight budget. Secondly, it can cover sudden events such as job loss or medical expense. Lastly, it exercises your ability to save money.
#3: CUT DOWN YOUR UTILITY COSTS
Utilities are essential to one's daily life. Just because you have to spend money on utilities does not mean that you have to be lax on it. Continue to look for ways to save on electricity and phone bills. Also, you must apply money-saving techniques to cut down a basic need – water!
For instance, you may eliminate your cable bundle by subscribing to mobile streaming services (e.g., Netflix or Toggle Singapore) instead. Or, you may simply turn off the switches when not in use.
Be frugal! You will save hundreds of dollars a year by cutting costs on these mandatory expenses.
#4: HAVE SUFFICIENT INSURANCE
2018 was the year that I actively to built my insurance umbrella. I wish to continue to drive to this path in 2019. When it comes to insurance, many people either pay too much for their coverage or pay too little to cover what they need. Striking a balance between these two is a good financial goal.
A significant aspect of this goal is to find a credible and competent insurance agent, who understands your situation best.
#5: EXPAND YOUR REPERTOIRE
I was fortunate enough to have ridden a cab with a man full of wisdom. The driver was a retired Engineer who worked in Singapore and United States. In the span of his career, he observed how most of his co-workers preferred to stay in a box. They kept their first jobs due to level of comfort and security it entails.
Many of us choose to stay in our comfort zones. However, growth comes from shaking things up! If you choose to stay the same, nothing will happen. You need to embrace change.
Complacency breeds mediocrity. Open new doors in your life by learning a new skill. Let's take my uncle as an example. To negotiate a higher salary, he furthered his skills by attending seminars and trainings. You may also further your educational background. Start small by learning a new skill from an online course.
Fully improving yourself is often time consuming. A lot of hard work and money goes into it. But, improvements will help you take on bigger challenges and responsibilities in the future!