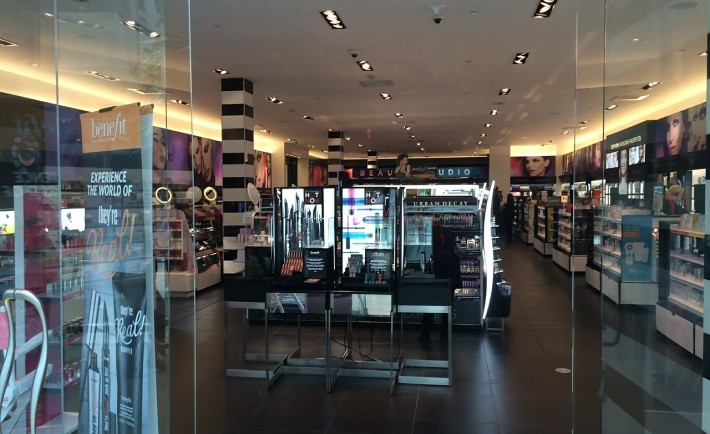 Image Credits: Pixabay (CC0 Public Domain)
If you are looking for beauty products in Singapore, one store usually comes in mind – Sephora. The name Sephora originated from the Greek term for beauty: "Sephos" and the gorgeous wife of Exodus' Moses: "Zipporah".
Founded in France in the 70s, Sephora had become one of the world's leading stores for quality bath, cosmetics, and other lifestyle products. It has become a home to many luxurious brands that shape the hottest trends today. In addition to that, they also have their own private label containing assorted products. But, beauty comes with a price tag, which is often at high cost.
So, as much as I love Sephora, I still value my frugality by following these few tips:
1. SIGN-UP FOR THEIR LOYALTY PROGRAM
One of the sure-fire ways to save while you shop at Sephora is to sign-up for their loyalty program – for free! The Loyalty program is called the Sephora Card program whereby you are able to earn points and receive as much as 10% discount and other exclusive benefits such as birthday gift surprises and news updates.
There are two types of Sephora Cards namely: White and Black. But, everyone starts of at with the White Card. Upon accumulating 250 points, you will be upgraded to the Black Card. To start, sign-up by filling a quick form at the cashier or by politely asking their staff.
2. DO YOUR RESEARCH
Before purchasing anything, it is good to read the reviews first so that your money would not go to waste. Do not shy away from Sephora's products because they are well reviewed as well.
Browse for yourself. 🙂
3. CONSIDER THE LOCATION
The location of products at any Sephora outlet says something about its price. Those that are far more expensive are clustered in the middle while the less-expensive brands including the in-house label are at the sides. Thus, as much as possible, avoid the center of the store.
4. FOLLOW THE DEALS
Stalk them on Facebook or Instagram to get an inside scoop of their great deals on cosmetics, skincare, fragrances, and so much more.
Currently, Sephora's Facebook page shares that you can get discounted items from now until September 2 at the ION branch. For example, the once S$82 STILA Glam Gift Set retails for only S$50. The same goes for the once S$70 LAURA MERCIER Artist Palette for eyes & cheeks that are now sold for only S$50.