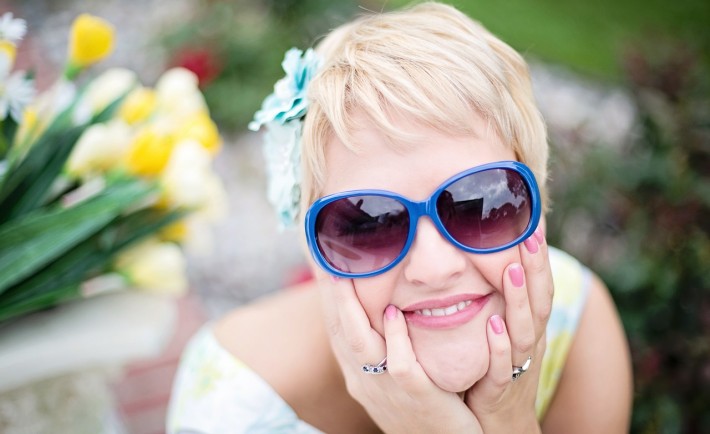 Image Credits: pixabay.com (CC0 Public Domain)
Since Singapore is geographically located near the equator, it is relatively hot all year round. With no particular period for summer, it is cool to dress the part while you go out and while you travel.
1. REVAMP YOUR DULL FLATS
Exude the summer vibe to your shoes by decorating it with bright laces or ribbons. Simply place a large amount of glue to your shoes and even it out with a bristled paint brush. Once everything is laid out nicely, push the lace down on the top. Place the "scalloped" portion of the lace on the curves to keep everything uniform and to avoid overlaps. Using your scissors, cut the excess lace around the edges of the shoes. Try to make all your lines as straight as possible.
Purchase inexpensive laces or ribbons at Spotlight Singapore.
2. HAVE A COTTON ON HAUL
Indulge on Cotton On's sale items that are suitable for the hot weather. For women, you may purchase the Caged-back Cami that is fitted and detailed to stay cool and ready for spontaneous workouts. It retails for only S$5. Pair this with comfy denim shorts and gorgeous Coco Sandal. The Coco Sandal, that comes in multiple colors, retails for only S$10.
Men on the other hand can enjoy the breeze running through their slim Anchor Tank (S$10). You can pair it with just about anything from swimming shorts to skinny denim jeans.
3. PURCHASE TIMELY ACCESSORIES
To complete your overall look, purchase appropriate summer accessories such as sunglasses and hats. UV-protective tinted lenses are best to beat the hit. Adding a dash of style with the S$9.90 sunglasses from H&M would not hurt your wallets (for women and men)! And as for Bohemian hats and sun visors that will cost you less than S$10, shop at qoo10.sg.
4. BLEACH YOUR OLD SHORTS
Tired of your denim shorts? Turn it up a notch by giving it a stylish ombre look. To do so, soak your shorts in water first then dip it into a mixture of bleach and water. Let the mixture hit up to three inches below where you want it to reach as it will run upwards eventually. Set it in place for 30 minutes and rinse it out with white vinegar and water. Lastly, you must wash and dry your trendy ombre shorts. Pair it with jewel wedges or a neon top to embrace the summer colors!
A liter of bleach is sold for only S$1.10 at FairPrice.