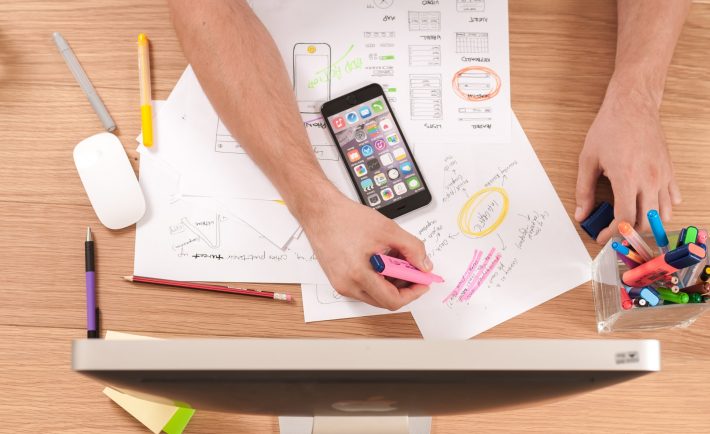 Image Credits: unsplash.com
The increasing demands of Digital Marketing in corporations, agencies, and small businesses paved way for the creation of digital marketing professionals. There is an increase interest in this field, which is fueled by competition. If you want to claim a coveted spot in the Digital Marketing scene, this Google Course is for you.
Simply go to learndigital.withgoogle.com/digitalgarage to create an account. Apart from that, here are some things you may want to know.
#1: GOOGLE DIGITAL GARAGE IS FREE
The best thing about Google Digital Garage is its non-profit nature. Everything from the courses down to the tests and certificates are FREE. Brush up your digital skills to grow your career, business, or self-esteem by setting up a learning account. Anyone can benefit from this, regardless of their educational background and skill level.
#2: GOOGLE DIGITAL GARAGE IS FOR EVERYONE
The Digital Garage has a user-friendly interface whereby the learner will go through hours of lecture and self-administered tests on his or her own pace. You can easily watch the video tutorials with subtitles and transcript. You may want to take it in a span of a week or two. No one will pressure you. An expert may refresh his or her learning, while a novice will expand his or her knowledge with this.
#3: YOU CAN SKIP PARTS YOUR WELL-VERSED IN
If you are well-versed in a particular topic, you may skip the tutorial videos and go directly to the short multiple choice test. You need to complete each lesson by completing the test perfectly. Otherwise, you will have to watch all the tutorial videos again. If you are confident enough, give it a shot!
#4: YOUR MOBILE DEVICES ARE POWERFUL
Whether you admit it or not, one of the first things that you do on a daily basis is to check your phone for notifications. More people are inclined to using their mobile devices on a daily basis. That being said, you need to turn your website or page into a mobile-friendly space. Check whether your website or page is mobile-friendly through the Google's Mobile-Friendly Test tool. This tool shall take you a minute or less to assess whether your website or page is good to go. Go to search.google.com/test/mobile-friendly to find out more.
#5: YOU CAN TAKE MORE THAN ONE MODULE AT A TIME
Because Circuit Break entails that we are the masters of our own schedule, you may take as many modules as you want. You can begin with some topics you like and move on to another module. It is up to you to finish the first module when you are ready. A progress indicator on your course landing page will help you track your progress.
#6: THERE IS A DIFFERENCE BETWEEN SEO AND SEM
SEO stands for Search Engine Optimization and SEM stands for Search Engine Marketing. The former focuses on organic results. While, the latter encompasses both organic results and paid tactics. SEM involves paid advertisements in order to be displayed in a page. Both processes aim to increase the visibility of a brand in search engines.
#7: KEYWORDS ARE IMPORTANT
Keywords are the words and phrases that people type in search engines such as Google. The goal is to ensure that your page's keywords are relevant to what people are searching for. This increases the chances of them stumbling across your content. You may use tools such as Google's Keyword Planner or Bing's Keyword Research Tool.
#8: YOU CAN GET ALERTED WHEN YOUR WEBSITE IS SEARCHED
Google Alerts is a notification service powered by Google. Alerts sends emails to the user when it finds new results that match the user's search term. For instance, I dedicated a notification to the term "Miss Psychobabble" to track when people are searching for my Psychology blog. I receive emails from Google whenever readers are searching through newspaper articles, web pages, podcasts, or other scientific research that match my term.
#9: CAN GOOGLE CERTIFICATE HELP YOU GET THE JOB
As I said, the completion of a module entails you to get a certificate. I, for one, finished my Digital Marketing course of 107 lessons and several multiple choice tests. A Google certificate can help you land the job by increasing your skills. It is attractive to see Google in one's C.V.
It can help you flourish in a field if you learn all the courses properly. Work on yourself by expanding the knowledge and applying it in the future. Learn the best ways to sell resume or brand – digitally at least.