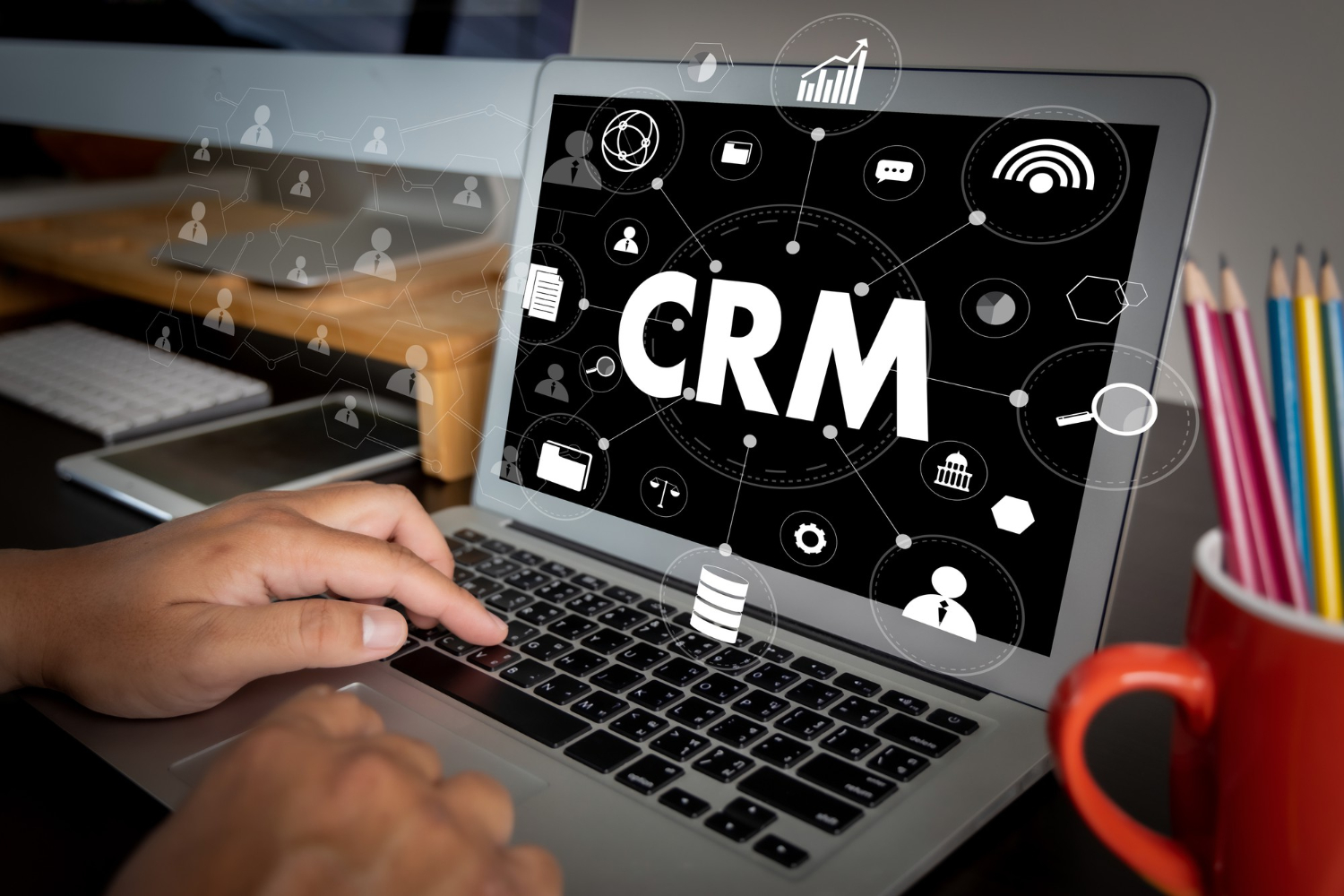 In today's competitive business environment, it is extremely important for all businesses, whether big or small, to have the edge over their competitors. And this can only be done by providing your customers with a memorable and hassle-free experience that will force them to come back to do more business with you. Whether you are selling a product or any services, the kind of user experience you provide to your customers decides the success of your business. And this is especially true for small businesses. Unlike bigger brands that can rely on popularity, a loyal customer base, and high investments to attract more customers, small businesses only have a superior customer experience to rely on to succeed. This is why CRM (Customer Relationship Management) is important for small businesses.
CRM is software that enables small businesses to efficiently handle operational challenges that include tackling sales decline, maintaining high-client retention, creating a strong brand image, and aligning sales and targets. And if you are a small business owner, then having a CRM in place will provide several benefits.
Benefits of CRM for small business
The one thing that all customers look for while doing business is how delightful their experience is while interacting with you. In this competitive business world, it is important to capitalize on building a loyal customer base and improve customer engagement rate. And realizing the importance of CRM, most businesses are now implementing this software for their benefit.
Client management
Businesses deal with a large amount of data. Whether it's customer's contact information, past purchases, their buying patterns, handling purchases and returns, etc., there is a lot of information that is difficult to manage manually. This is where CRM for small businesses can help you get organized. CRM software helps in digging out information about past clients with just a click of a button, and you don't have to depend on any single employee to keep track of it all. CRM software stores all this data in one place, and it can be accessed by anyone giving businesses more operational freedom.
Tracking the profits
Keeping track of the finances is a stressful job. And as your business grows, the task becomes even more challenging. But a CRM system can organize all the financial information and make it easily available when needed. From orders, payments, profits, and overall business expenditure can all be managed and accessed easily. This not only saves time but also minimizes errors.
Order tracking and useful data generation
One of the most significant benefits of a CRM system is that it provides useful insights into your sales process. Through this information, you can analyze which areas in your sales process need improvement, where the workflow is getting weaker depending on call drops or order attrition. This way, the CRM system can help any potential sales from dropping off by indicating the areas that need improvement.
Strategic planning
CRM software is capable of doing a lot more than what is perceived of it. And one of the biggest benefits of CRM software is that it provides insightful data about sale trends, customer behaviour predicts lulls and high-sale periods depending on various factors, and even provides details about customer demographics. Depending on all this important information available, businesses can then make sales and marketing campaign strategies to boost business.
Improve productivity
Research has shown that CRM software increases productivity by 34 percent, which is a great boost to any business. By providing useful data, customer behaviour, and other details, businesses can focus on what needs to be done at any given point in time rather than trying different strategies all at once. CRM software also automates a lot of time-consuming, mundane tasks resulting in faster delivery of services. Automation means that your team members have more time in hand to focus on other important areas.
Maintaining compliance
Compliance is one of the most important aspects of any business, and CRM software can make this tedious process very simple. There are several CRM solutions for small businesses that provide in-built compliance features that can be used to ensure that your business is well within the federal or state laws.
Better customer services
Today's customers demand a quick and accurate response from businesses, which can be a huge challenge, especially if you are doing business in different time zones. But a CRM software can solve this issue as it can analyze complaints and queries and generate responses to them. It can also create reports on the problem areas that can be further handled by the team members.
Lead generation
 With CRM systems able to analyse customer demographics and buying patterns, businesses can convert this information into targeted lead generation. By utilizing the data available, businesses can target customers through direct or indirect marketing campaigns.
Increased customer retention
With quick, responsive, and targeted customer services, CRM software helps in creating a memorable experience for the clients. This helps in forming an increased customer retention rate, an area that businesses always stretch themselves to master.
So, it is clear that there are several benefits of CRM for small businesses. This software not only guarantees better services but also provides businesses with a chance to grow profusely. All you need is an efficient CRM software provider who can integrate all the right features that fulfil your business needs.