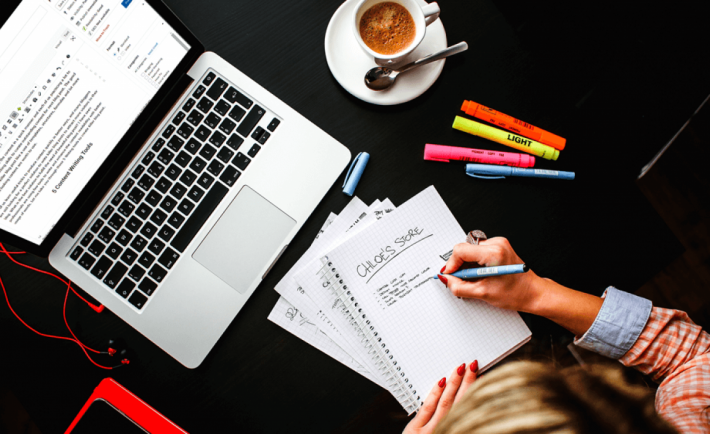 Image Credits: brainpulse.com
Content is crucial for SEO; without it, search engines will be unable to properly crawl your pages and assist you in ranking. In other words, it means your website's content will never be discovered or circulated.
SEO material cannot just be any information; it must be of good quality and beneficial to the reader. The user experience is a big aspect of how Google selects which material should be at the top of the search results. To produce SEO content, you will need to understand a few basics.
Thus, let's jump right into how to optimize it.
Target audience
Identify and communicate to the key audience that will be viewing your articles, regardless of what sector your website tackles. Identifying who your readers are and what you expect them to do after reading your article will aid in the development of your website approach.
Keyword research
Before you start writing blog posts, perform some keyword analysis on your offerings to see what your clients are looking for and what queries they have. Make sure you write content that revolves around those keyword phrases, and that the content is optimized for specific terms and expressions. You can achieve this by including the specific keywords in your article's title, headings, meta description, and throughout the text.
Internal backlinking
One of the most significant SEO tactics is internal linking. It makes it easier for search bots to identify and evaluate your websites and allows human visitors to maneuver through your website, which improves retention and online experience.
Compile a list of similar content you already have for each new piece that could help you reinforce your thoughts or allow your viewers to investigate further. For example, if you already have an article about managing a monthly budget, linking it to another personal finance piece would be a sensible move.
Create high-quality content
The era of keyword stuffing helping you to rank well on Google's first results page is pretty much gone. Nowadays, creative content is key, and if you want to reach your SEO objectives, you must publish high-quality entries.
The real concern now is how to continue producing high-quality content day after day. If you adopt the optimization concepts we outlined earlier, the process should be smoother, but there is still a bunch of work to be done. In essence, you should make sure that each piece helps your readers fix issues and is engaging overall.
All in all, if you want your site to show in search rankings and have more incoming traffic, you will need to ensure highly optimized material is published. Search engines don't have enough data to effectively index and position your website pages if you don't have enough proper content. So if you want your material to be seen online, have an SEO content plan in place.