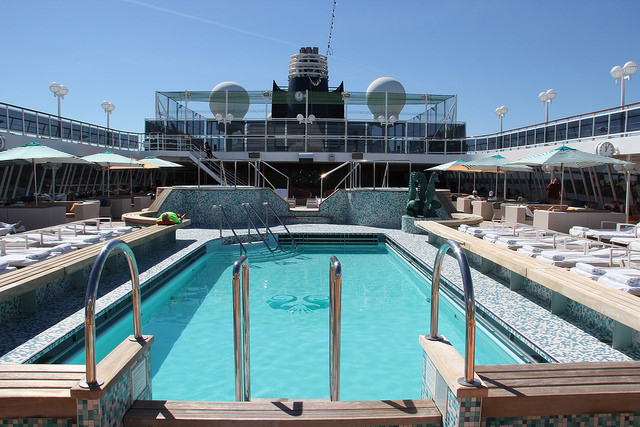 Image Credits: Gary Bembridge via Flickr
After countless years of routinely work, most people cannot imagine a life without it. Retirement, a course that can happen either by choice or by circumstance, came as an easy decision for Lee Wachtsetter.
Lee Wachtsetter or commonly called as Mama Lee has been spending the past seven years on the luxury liner named Crystal Serenity.
She told USA Today that she was always fond of cruises. In fact, she has been on more than 283 ships since 1962. She spends about $164,000 a year to live cruise-ship lifestyle, which includes a single-occupancy seventh deck stateroom, all her meals, and the cruise's entertainment.
In order for her to afford this, she sold her five-bedroom Fort Lauderdale-area home after her husband died.
Before her husband died in 1997, he told her to never stop cruising because both of them have deeply rooted love for it…and so cruising she shall! She chose the luxury liner because of their dance programs. Aside from frequent cocktail parties, Mama Lee enjoys watching movies, interesting lectures, and other free daily entertainment such as ballroom dancing.
The sea life has brought Mama Lee nothing but joy but the hardest part of her retirement is being away from her three sons and seven grandchildren. Luckily, technology paved way for regular Skype and email conversations.
She has been on the Crystal Serenity since 2008, a period of time that is longer than most of the crew. The relationship she built with the crewmembers made her feel close to home. On an interview, she once said: "The crewmembers bend over backwards to keep me happy. Some are almost like family now. If they don't have what I want, they get it. Even if they have to buy it off the ship or make it to my specific needs."
A YouTube clip of their Christmas dance show proves that she can still shake it even at 86…
To retire on a luxury cruise is truly a dream of a lifetime. It makes you realize how to live in the moment like Mama Lee — Dancing, Cruising, and Enjoying Life.