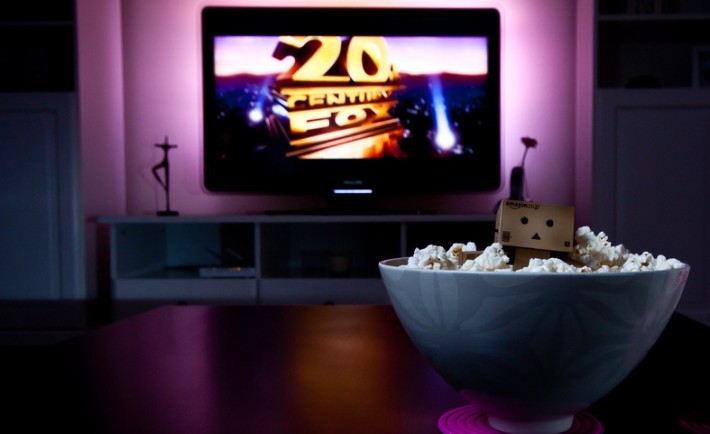 Image Credits: Andrés Nieto Porras via Flickr
If you are a student of Business and Finance, you must analyze books and films that portray salesmen, corporate consultants, traders, investors, bosses, and consumers at certain circumstances. And if you are a consumer, you must be aware of the sales tactics you must avoid. Films will not only help you to understand the dynamics of money but it will also help you empathize with the characters.
Beyond the infamous film called "Wolf of Wall Street", here are the Best Finance, Trading, and Business Movies showcased from 1987 to present…
1. UP IN THE AIR (2009)
Ryan Bingham (acted by George Clooney), a corporate consultant, is used to life travelled in a fast lane. With his job comes the responsibility of firing employees for the companies who are not equipped to do so. His go to accessory? A handy luggage to bring all over the world because he never stops moving…until he met a fellow passenger named Alex.
In this movie you will see how the corporate culture is shown as the colleagues socializes with each other and how some people spend more time in the hotels than their own homes.
Genre: Drama & Romance
Rating: 7.5/10 at IMDb
2. WALL STREET (1987)
The original Wall Street film was released on 1987. This starred Michael Douglas and Charlie Sheen. It centers on a young, desperate, and impatient stockbroker who is willing to do anything just to reach the peak. Embodying the true form of greed to the point that he is willing to give up his integrity for power. Some strong dialogues from the film include: "Greed, for lack of a better word, is good. Greed is right. Greed works."
The impact of this film served as a standard for other finance-related movies that came after.
Genre: Drama & Crime
Rating: 7.4/10 at IMDb
3. MARGIN CALL (2011)
An Indie film that garnered lots of high praise at the Sundance Festival, Margin Call, shows the effect of a million-dollar venture gone badly in the period of the Great Recession. In a span of one day, it follows the employees of the investment bank as they resolve the financial crisis at hand. Interestingly, it is inspired by true events.
Packed with talented actors such as Kevin Spacey, Zachary Quinto, Simon Baker, and Demi Moore, it will keep you on the edge of your seat as the tension elevates every minute.
Genre: Drama & Thriller
Rating: 7.1/10 at IMDb
4. SOMETHING VENTURED (2011)
If you are a fan of true events then, kicking up realism up a notch is a documentary film about the pioneering venture capitalists and the companies they helped to emerge. This Indie documentary film is called: "Something Ventured".
With its first-person view, you will know what it takes to be the risk takers for the top companies such as Apple, Cisco, Intel, Genentech, Atari, and Tandem.
Genre: Documentary, Biography, & History
Rating: 7/10 at IMDb