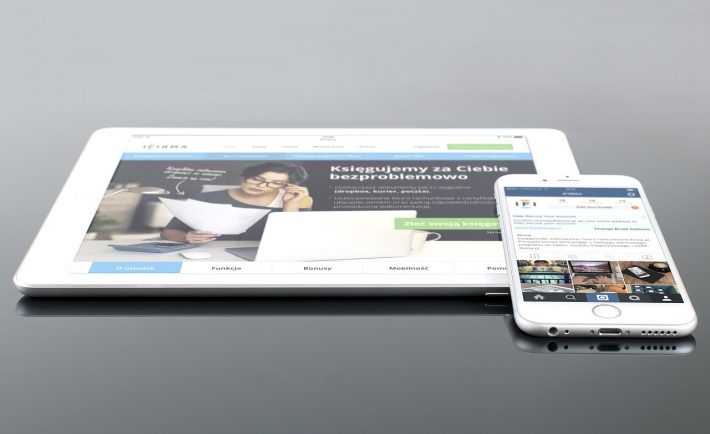 Image Credits: pixabay.com
There are more than 800 million active users on Instagram worldwide. This massive figure is generated per month. Imagine how many billion likes are collected per day? It is no wonder that Instagram's international market can enable your brand to reach new heights.
For business purposes, carefully crafting your Instagram profile can lead to viral marketing success. On the other hand, your efforts may go to waste when you use the platform for the wrong reasons.
CONSISTENCY IS THE KEY
Let us start with the basics! As you market your budding business, it is important to maintain consistency through your profile handle as well as your featured photo. Potential followers or clients can easily find you online if you use the same moniker across all platforms. Choose a name that best suits your brand. You may select a name as straightforward as @airbnb, @playdoh, or @adobe.
All your interactions on Instagram are accompanied by a little round thumbnail of your account. Choose a featured photo that is both recognizable and professional. It is easier to display your brand if all these pieces fit coherently well.
MAKE THINGS ACCESSIBLE
One of my main goals when I set up a professional Instagram account is to sell convenience. You can turn Instagram users to your potential clients by providing significant company information such as your contact number and location. You can display these information through the Instagram Business Profile. This specialized profile allows you to gain access to the extensive analytics data as well. Use said data to tailor your posts among your targeted audience.
Another strategy that enables you to sell convenience is to post a picture of your product launch or your current promotion. Just take some notes from the trending Kylie Cosmetics.
BOOST TRAFFIC TO YOUR SITE
There is an element of truth to the age-old saying that "first impression lasts". Send a potent message to your followers by creating an enticing Bio. Aside from your cheesy thumbnail, Instagram users focus on the contents of your Bio.
Directly under your name is a description box that can either make or break your brand. This is why you must carefully contemplate on its contents. Remember to include a link to your online shop or website to increase traffic.
INTEGRATE TESTIMONIALS
A surefire way to be as relatable as possible is to show your loyal clients' great experiences. People are more likely to be patronizing a product if they heard about it from an existing satisfied client.
Integrate honest testimonials by using the Instagram stories and its multiple slides. There are many ways to showcase said testimonials. Firstly, you can stream the clients' reviews on Instagram live. Secondly, you can post a 60-second testimonial video on your feed. Lastly, you can feature your clients' tagged photos by posting multiple slides.
PICK A PROPER HASHTAG
Whenever I am given the opportunity to spearhead an event, I would suggest to designate a specific hashtag. Having an Instagram hashtag enables you to have a gold mine of photos – especially because you can follow #'s now. Apply the same tactic for your business.
Run an exciting campaign that includes a unique hashtag (e.g., #annagiveway2k18 or #ezrasugarcane). Doing this not only promotes your contest, but also allows the participants to connect with each other.
FOCUS ON THE SOLUTION
Put a spotlight on the solutions that your company can bring instead of solely showcasing items. Show the process behind your famous products and services by uploading behind-the-scenes videos. It is possible to do this by uploading short videos or creating interesting Boomerangs. People have always been fascinated by the "how-to videos" (as seen in the millions of Youtube views that this theme receives).
On Instagram, you are expected to add value to your clients while looking aesthetically pleasing. Tailoring your visual content is vital to your social media presence.