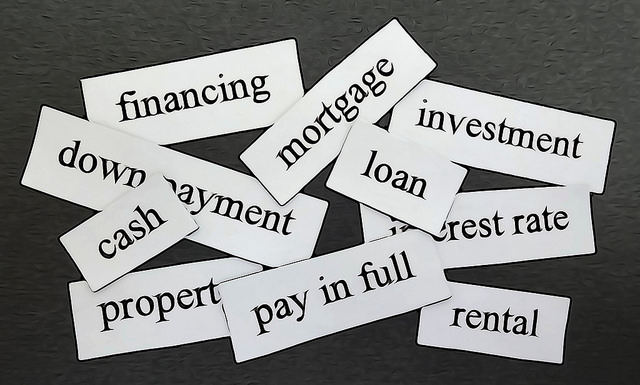 Image Credits: www.rentalrealities.com via Flickr
As the rental market continues to receive high demands throughout the UK, landlords are more so facing severe competition in renting out their properties within a saturated market. As the housing industry, in particular within rental properties, is becoming more widespread and popular, more people are choosing to take advantage of the financial opportunities that come alongside the strong renting generation. For landlords, it is important to understand that marketing rental properties directly to the right audience is the most efficient way of attracting the most desirable tenants.
Look at the location
Location is one of the most important factors when looking to boost your return on investment. However, it is worth noting that different tenant types focus on different aspects of a property. Thoroughly considering your target demographic will be the driving force behind a successful investment. You can easily gauge their desires as well as help to define what will be the most important feature to them in terms of where they are renting.
To put this into perspective, if you are opting for a student rental, you must ensure the property is located in the midst of a bustling city and in proximity to local universities, library facilities as well as a convenient distance to thriving nightlife. If your property sits away from the most desirable student areas, then you will fail to attract the tenant type that you desire, causing diminishing profits within your investment. RW Invest based in Liverpool are buy to let specialists focussing on delivering high-quality student investments across the UK. Student property investments are one of the most desirable assets to own today, and one that looks to set to flourish in terms of returns over the forthcoming years.
Increase rent, but still stay affordable and competitive
Pricing your property correctly is essential to get right. If you end up setting your prices too low then you will fill it quickly and may run the risk of missing out on higher rentals. In order to calculate whether you are charging the correct rent, you should work out your cost vs revenue on each property. Don't think that the rental figure that you come up with is set in stone. Updating your rental price at a later date is acceptable in order to make the most out of your rental income.
Make sure your rental price makes perfect sense, both to you and a potential tenant. Research similar units in the same area and compare your property with theirs, this way it is easy to work out if you are over or undercharging.
Ask yourself if there is a peak season for rentals that you need to take advantage of? Students tend to require rent for only part of the year, therefore during these peak months where demand is high you can afford to boost up your rental prices due to more competition. Whenever the value of the property increases, you should think about upping your rental price, particularly if you have recently renovated or put in new appliances that may make the home more appealing.