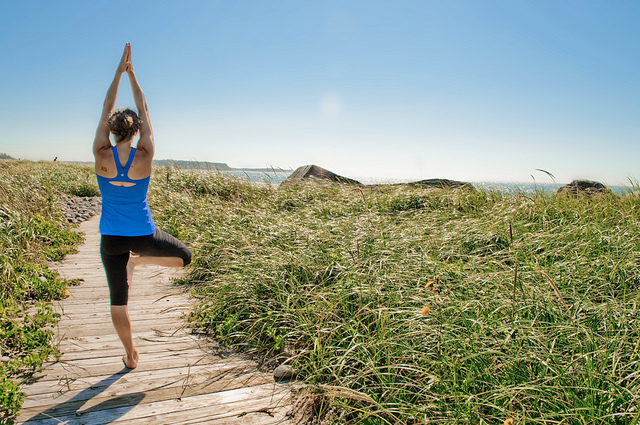 Image Credits: Benjamin J. DeLong via Flickr
Here are doable and inexpensive ways to lead a healthier life…
1. PRACTICE BREATHING EXERCISES
Say you have a stressful day or you under slept, you do not have to go to the spa to loosen up the tension…spending 10 minutes or less in breathing exercises will help. Deep and controlled breathing keeps your mind and body at their optimal function, lowers your blood pressure, and improves your relaxation. Know about the 6 breathing exercises: Equal Breathing, Progressive Relaxation, Guided Visualization, Alternate Nostril Breathing, Skull Shining Breath, and Abdominal Breathing Technique here.
2. HAVE AN EXERCISE BUDDY
Research showed that those who work out with their partners were more likely to stick to the exercise program than those who were alone. Start your off-day with a 30-minute exercise with your partner or friend. Then, motivate each other to do your best. If possible, you can join an exercise group in your community.
3. CUT BACK ON COFFEE
Middle age and older women had lower risks for diabetes once they moderated their coffee consumption. So, have a cup of coffee without the add-ons (e.g., creamer or sugar).
4. REDUCE ALCOHOL CONSUMPTION
Cardiovascular diseases are topping the list of morbidity in adults. Have no more than the recommended one drink a day because drinking alcohol on a regular basis has been linked to increased blood pressure. It also increases the calories that further lead to weight gain.
5. GO FOR GRAINS
After your physical activity, have a bowl of whole-grain cereal to lower the risk of heart failure. Whole grains have been scientifically proved to help reduce the chance of having high blood pressure.
6. SMART SNACKING
Be sure to have healthy bites such as a pack of nuts or cut fruits in your reach.
This will not only prevent you from having a candy bar from the vending machine but also increase your energy to keep you boosted for the day. Also, it may help you cut back some weight because healthy snacking and drinking water in the afternoon can help you avoid overeating during dinner.