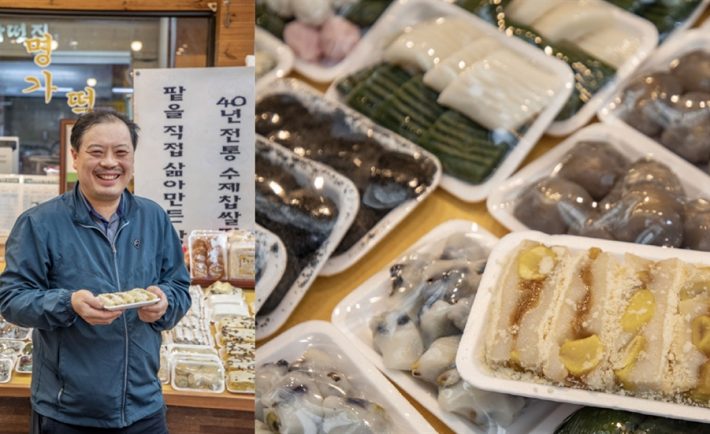 Image Credits: Seoul Metropolitan Government
Taking advantage of the vaccinated travel lane (VTL) scheme that started on 15 November to travel to South Korea soon? You must be researching what to do in Seoul.
If you don't already know, Seoul is a metropolis that is always evolving. In the pursuit of urbanization, low-rise buildings and old infrastructures have been bulldozed, skyscrapers have sprung up everywhere, and historic lanes have been substituted with straighter routes. The Seoul you've seen a few years back could have been very different by now.
But still, some businesses have existed for a long time in the fresher, wealthier districts south of the Han River, which are more renowned for high-end restaurants and upscale shops with designer items. These are the spots filled with years of meaningful memories right around the corner of Seoul's flashy complexes.
That is why before you urgently book a train to Busan or a flight out to Jeju, you will want to visit these newly added "Oraegage" or "Historical Stores" in Seoul's southeastern areas.
Worthy of its title
Stores with a heritage of over 30 years in the Seoul area, have been passed down for two or more generations, and where experts and craftsmen practice their specialty are accorded the status by the city government. Since 2017, about 100 over spots have received the worthy label.
Here are the recent "Oraegage" or "Historical Stores" added this time:
Guro District: Jinsun Audio

Dongjak District: Apple House

Songpa District: Myungga Tteokjip

Gangnam District: Manna Dang, Manna Snack, Motungijip, Sangsindang, and Gembros

Seocho District: Doosung Paper, Seowoo Confectionery, Ewha Myeong Joo, Hill String, and Dongyang Korea Oriental Instruments
The metropolitan area has grouped the 13 locations into 4 themes and offers 4 itineraries in which travelers can visit the stores associated with each concept.
#1: Rediscovery of Market
This tour takes you to shops in a market and a mall in an old apartment block that has retained its attractiveness for decades.
You will be visiting Manna Snack, a snack bar at Eunma Shopping Center that has been selling noodles and spicy rice cakes since 1990. You will also stop by Myeongga Tteokjip, which started in 1980 and is famous for its fist-sized glutinous rice cakes with red bean paste at Saemaul Market in the Songpa District of Jamsil area.
#2: Rediscovery of Walking
If you book this package, you will be in the compounds of Bangbaesai-gil and Naebang. Enter Ewha Myeong Joo, a hanbok store that has been retailing Korean traditional apparel since 1978 and has seen many foreigners as its customers. It is located in Seorae Village, which is recognized as a French enclave consisting of stylish restaurants and boutiques.
You will also make stops at Apple House, a snack shop that started in 1986 serving spicy fried dumplings, and Seowoo Confectionery, which has been operating since 1980, selling cookies consisting of overcooked rice crust with garlic.
#3: Rediscovery of Emotions
Connect with your artistic side via this tour. Jinsun Audio in Guro District is recommendable for individuals who like the rich and detailed tone of vinyl recordings. You can also get your hands on some valuable handmade turntables from the store, which first opened in 1988.
Thereafter, head to Ationery, a stationery and office equipment business established by Doosung Paper in 1982 that sells high-quality paper products. Hill String, which has been selling Western instruments since 1967, and Dong Korea Oriental Instruments, which has been producing and retailing traditional Korean instruments since 1991, are among the stores you will see too.
#4: Rediscovery of Gangnam
On this journey, the locals will show you diverse views of Gangnam Station and Garosu-gil in Sinsa-dong. The journey begins at Motungijib, a little snack business just around the bend from Gangnam Station that has been serving spicy fish cake rice rolls wrapped in seaweed since 1988.
You will also get to witness for yourself Sangsindang, a business that has been creating stamps and seals since 1977; Gembros, a jewelry store that started in 1984; and Mannadang, a place that has been selling Korean traditional sweets since 1963.
We heard that there is more information on these rediscovery-themed travel packages at Tripadvisor so do an online search over there if you're curious! Have a safe trip.