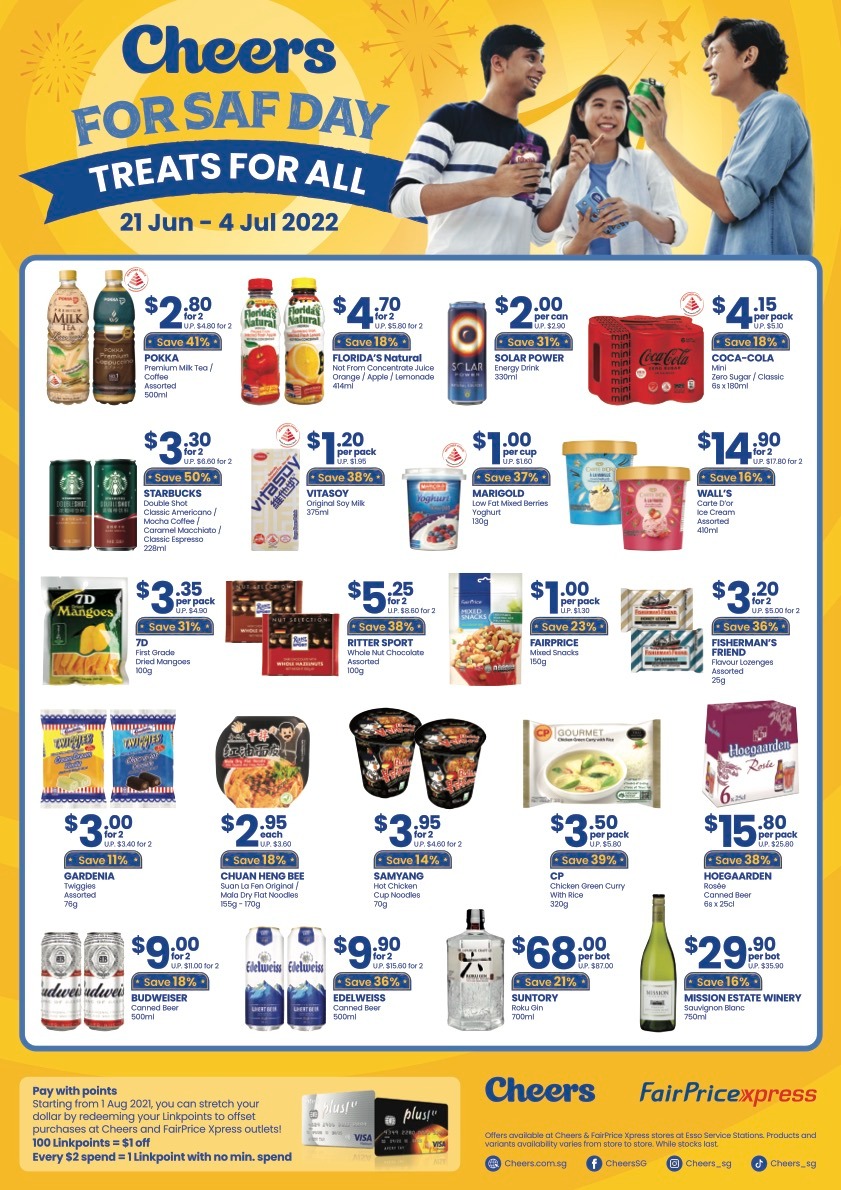 From refreshing beverages to savoury snacks to sweet treats, Cheers and FairPrice Xpress is going all out to pamper all this SAF Day! From now till 4 Jul 2022, various delicious snacks and drinks are on promotion at Cheers & FairPrice Xpress stores, up to 50% discount for all to enjoy!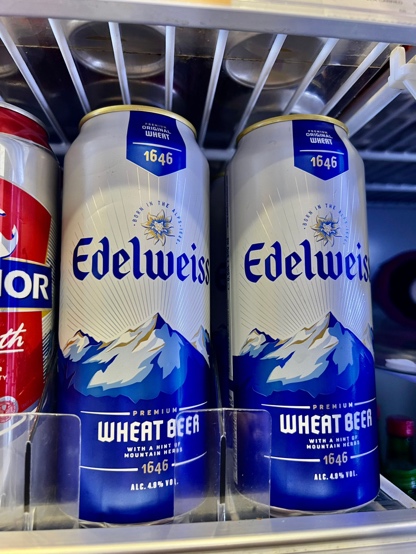 Cheers and FairPrice Xpress is keeping spirits high this SAF Day! Whether you are a beer, wine or liquor drinker, Cheers and FairPrice Xpress has got your back. Edelweiss Canned Beer is now going for $9.90 for 2 (U.P. $15.60), while Suntory Roku Gin is only at $68.00 per 700ml bottle (U.P. $87.00).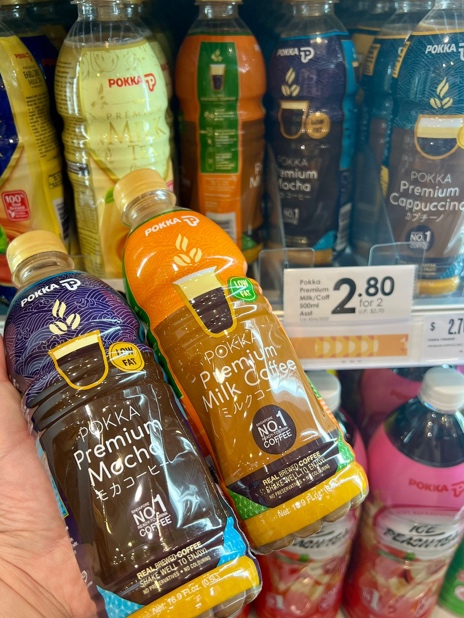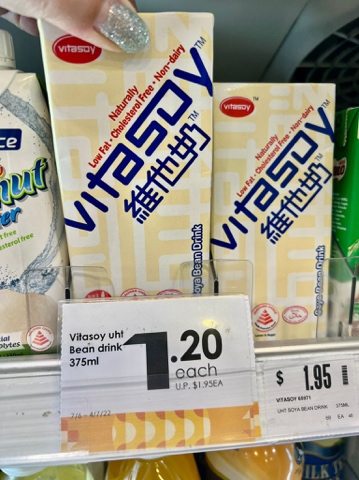 There's also a wide range of non-alcoholic beverages to choose from. Pokka Premium Milk Tea / Coffee is now going for $2.80 for 2 (U.P. $4.80). Other drinks on promotion also include Starbucks Canned Coffee, now going at half price, $3.30 for 2 (U.P. $6.60)!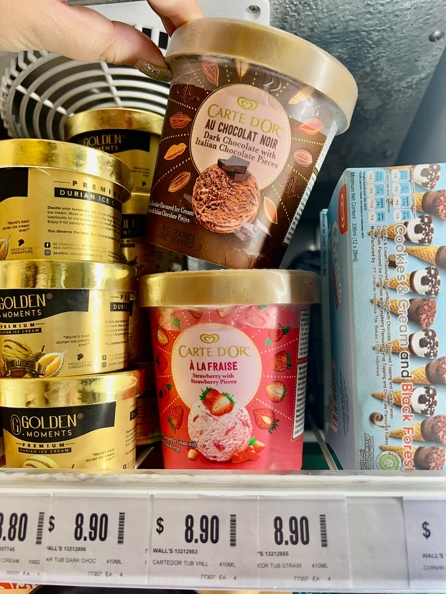 Don't miss out on savoury snacks and sweet treats that are bound to satisfy your midday cravings. Marigold Low Fat Mixed Berries Yogurt now available at $1.00 (U.P. $1.60), while Walls Carte D'or Ice-Cream Assorted is going for $14.90 for 2 (U.P. $17.80), amongst other treats.
Curb your midnight hunger pangs with Cheers and FairPrice Xpress, as they are all stocked up with a wide array of delicious quick bites and instant food such as Chuan Heng Bee Suan La Fen Original / Mala Dry Flat Noodles at $2.95 per pack (U.P. $3.60). Staple Gardenia Twiggies Assorted is also on promotion, $3.00 for 2 (U.P. $3.40).
From midday snacks to refreshing drinks to midnight supper bites to spirits, it seems like Cheers and FairPrice Xpress really got us covered good this SAF Day! Check out your nearest Cheers store now for many more discounted treats, while stock last!