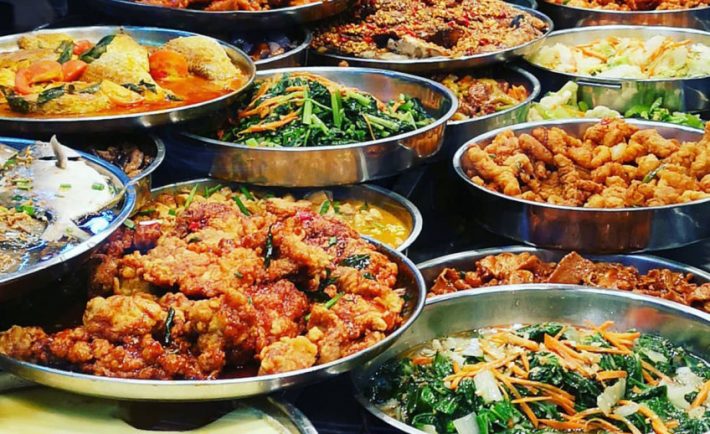 Image Credits: asiaone.com
Don't say bojio.
I recently came across this website called BudgetMealGoWhere, a go-to online hub for finding affordable and delicious meals at HDB coffee shops in your neighborhood.
Developed by the Housing and Development Board (HDB) and the Government Technology Agency (GovTech), this user-friendly portal is designed to help you uncover wallet-friendly food options close to home.
Simply head to BudgetMealGoWhere, type in your postal code or address, and hit "GO" to explore a world of budget meal and drink choices at nearby HDB coffee shops.
The website conveniently sorts the results by distance, starting with those within a 2 km radius of your location.
You can even navigate between languages!
Here's what it looks like on my screen: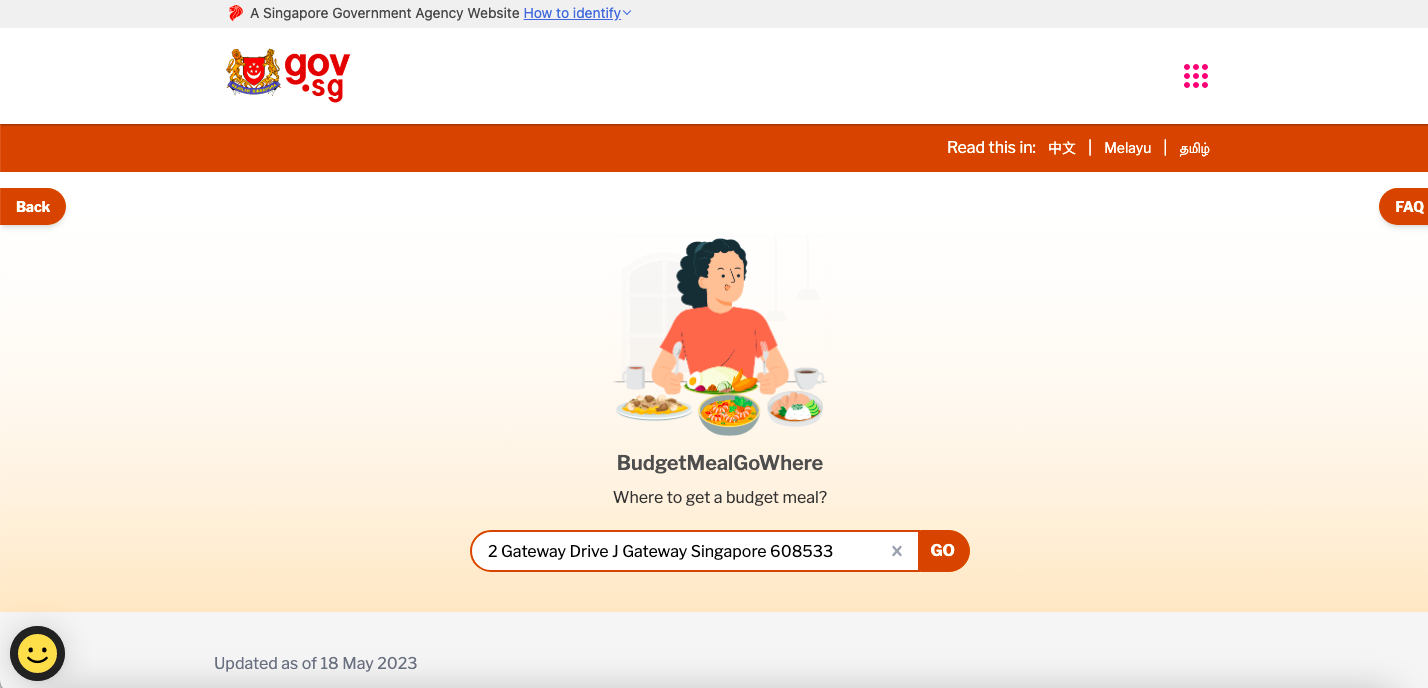 But the results weren't that accurate.
Based on the website search, the nearest coffee shop to my address is FOODCLIQUE, and it's written as being 1.75km away.
But when I searched on Google on how to get there, it's actually 2.7 km away.
Hmm, is it just me?
Let me know if yours is accurate.
Anyhow, currently featuring about 40 coffee shops, the website is continuously expanding to include more budget-friendly eateries.
To qualify as a budget meal, the offerings should be full meal options such as lunch or dinner, priced affordably compared to other dining establishments.
Typical budget meals range from $3 to $3.50, with basic drinks priced at $1 to $1.15 across various neighborhoods.
Keep an eye out for the budget meal decal sticker on participating stalls' food displays to easily spot the value-for-money options available.
It looks like this:
The options are not plentiful now but the relevant authorities are working on things.
By 2026, your local HDB coffee shops will become even more enticing as they begin to offer a range of budget meal options for folks, as announced by the Senior Minister of State for National Development 2 months ago.
Although this requirement has been implemented since 2018 for newly leased HDB coffee shops, it will now extend to all existing HDB coffee shops as well.
Starting from this month onwards, any HDB rental coffee shop up for tenancy renewal must offer at least 4 budget meals and 2 budget drinks to secure their three-year lease.
With this new tenancy stipulation in place, all 374 HDB-managed coffee shops will feature budget-friendly options by 2026.
This represents almost half of the coffee shops found in HDB estates!
So, get ready to enjoy delectable and affordable meal experiences at an HDB coffee shop near you.
And I sincerely hope they will make some improvements to the search results. :/