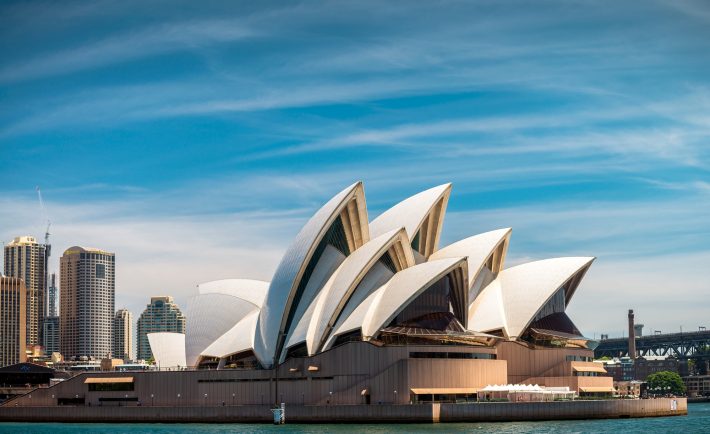 Image Credits: archdaily.com
Have you done a profiling test before?
We've heard from a certified counsellor that while online profiling test options are plenty, they may not necessarily be 100% accurate. However, it does shed some light on one's personality.
More often than not, it's easy to "judge" a person as there are several apparent traits an introvert or extrovert might display. In fact, it's also common to be an ambivert too. According to Healthline, ambiversion refers to a combined personality style of introversion and extroversion. This means you're somewhere in between if you identify as one.
Whether you're a true self-proclaimed introvert or an ambivert who feel introverted at times, these eight countries might sit very well with you.
#1: Canada
Canada has a global reputation as one of the safest nations with both kind and polite people.
It was also rated as the best nation for introverts to live in 2021. With a very low overall population density of four people per square kilometre, even the most private person will have plenty of space to work with and enjoy some precious solitude.
If you enjoy skiing and snowboarding, the slopes at Whistler will offer you an experience like no other. Hikers may wish to consider a visit to Banff, one of Canada's gems. Whatever you decide to do here, Canada's beautiful national parks and accessible outdoor spaces make this North American nation a top spot to visit for introverts.
#2: Australia
Canada may be too long of a flight for some. How about Australia then? It's much closer and an excellent choice for the introverted traveller.
Australia offers its visitors tranquil and preserved nature and even a chance to view the Aurora Australis. Travellers who want to appreciate local arts and culture can swing by Melbourne and Sydney. For those who prefer a quiet and scenic trip, try a private drive down the coast.
#3: Iceland
Largely unpopulated, the Nordic island nation is a wonderful destination for introverted travellers. News also has it that Iceland is slowly opening up to vaccinated visitors, so that's something to look forward to.
Based on a past report, Iceland took the top spot as the friendliest country for tourists. For introverts, this is excellent news, indeed! Take a break from the hustle and bustle of modern life and soak in a hot spring or camp under the breathtaking Northern Lights.  
#4: Russia
Russia is an enormous nation spanning 11 time zones.
While cities such as Moscow are densely populated, Russian social norms make this an easy place to visit for the more restrained among us. Many Russians love a good chess game, and if you happen to like it too, you may be keen to visit the Chess Museum in Moscow.
Introverts with a decent budget and who want to connect with their adventurous side can take a private helicopter tour of Kamchatka's volcanoes. If not, one can always enjoy a stroll through Peterhof Palace, view the spectacular Cape Tobizina, or explore Lake Baikal.
#5: Finland
It may sound awkward for some who do not know Finnish culture well. But Finns value their personal space so much that "social distancing" has long been a thing way before the pandemic started.
That's why it's safe to say that they may make perfect friends for peeps who desire enough time and space to recharge social batteries. In fact, Finns even have a series of running jokes about "Finnish Nightmares" that many introverts will find relatable.
Just take a look at this:
#6: New Zealand
Singapore and New Zealand may be working together to recognise the digital health and COVID-19 vaccination certificates, as shared by Singapore Minister for Foreign Affairs Vivian Balakrishnan last month.
Filled with gorgeous vistas, rolling hills, and a plethora of cultural landmarks, maybe it's time for a trip to New Zealand? Let's not forget that the island country in the southwestern Pacific Ocean is another exceptional place for the introverted tourist to journey to.
New Zealanders pride themselves as friendly but reserved. It also has a relatively low population density of only 19 people per square kilometre, meaning there is plenty of space for you to work around.
In addition to the lovely national parks with natural scenery, New Zealand is home to Te Papa Tongarewa, a large national museum in Wellington showcasing the nation's blend of art, history, and cultures.
#7: Norway
This Scandinavian paradise is an ideal place for the introverted to visit, and we're saying this not without proof. That's because the country in Europe made the top 10 list of best countries for introverts to live in.
Sparsely populated, Norway offers plenty of opportunities to escape from the world, relax in peace, and avoid the draining experience of being constantly surrounded by fast-paced life. 
Try a trip to Borøy Island if you're searching for a tranquil oasis in local villages. For those who enjoy reading, the small town of Tvedestrand by the waters can allow you the freedom to roam its cobbled streets and enter bookshops as you please.
#8: Belize
We have Belize, a country in Central America with Caribbean Sea shorelines, to end us off our list.
Ambiverts who sometimes want to steer away from crowded beaches, night clubs, packed bars, and streets full of tourists will find Belize an ideal destination. The nation on the eastern coast of Central America offers the tropically inclined introvert a refuge to enjoy Singapore-like weather and blue seas.
And when you're there, remember to give scuba diving a go! Click through the link for the top 9 best diving sites in Belize.
Bon voyage!