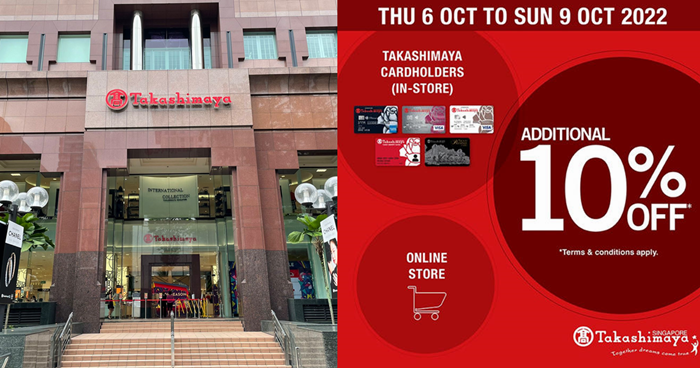 Takashimaya Singapore turns 29!
Heads up if you're planning to go shopping.
Takashimaya Department Store is running a 10% Card Day and will be offering an additional 10% off storewide for cardholders who shop in-store and online from 6 to 9 October 2022.
The discount is applicable in-store for DBS Takashimaya Credit and Debit Cards or Takashimaya Smart Card with a minimum purchase of $10. If you are carting out from their online store, you can enjoy the same 10% discount with a DBS/POSB credit or debit card.
So what are you waiting for? Start planning your visit with these catalogues now: https://www.takashimaya.com.sg/communications/ads-and-catalogues
Oct 10% Morning Specials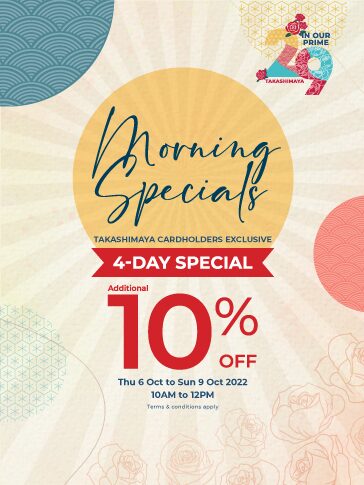 Oct 10% Celebration Catalogue
Oct 10% Sale Catalogue
Oct 10% Cosmetics Catalogue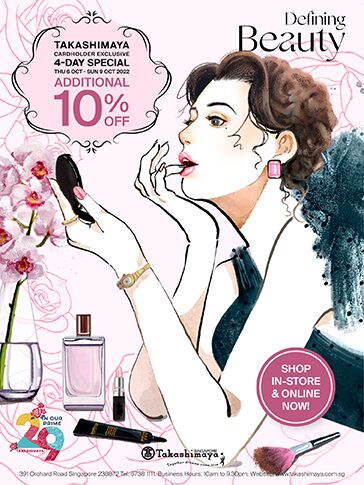 Oct 10% Household & Interior Catalogue