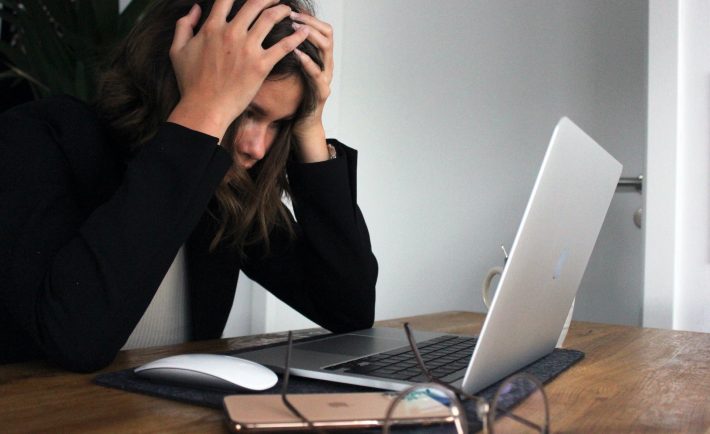 There's something about working eight hours a day that leaves us feeling exhausted. Whether you constantly deal with difficult clients or completing an important project, a day at work can leave you unmotivated to do anything else. How are you supposed to meet up with your friends or to teach your child how to accomplish his homework?
Feeling depleted or burnout due to work demands can manifest in a variety of ways such as:
a. having negative, cynical, or pessimistic feelings about your job,
b. finding it difficult to be productive, and
c. feeling less confident about your work.
If you experience any of these symptoms, it may be time to start identifying the triggers that may contribute to your fatigue and consider making changes to achieve a healthy work-life balance.
WHAT IS STRESS-RELATED FATIGUE?
When you are heavily suffocated with stress in the workplace, you can experience stress-related fatigue. Feeling emotionally and physically down can be due to being sedentary at work, consuming too much sugar and caffeine, not taking enough breaks, and being in a stressful work environment. You may deal with this type of fatigue because of heavy workload, job insecurity, or other life and work stressors.
#1: SKIP ON CAFFEINE
We cannot deny the stimulating effects of caffeine, but if you do not want to spend the entire night scrambling around, drinking espresso after work is probably not a good idea. Try munching a banana instead.
You will be surprised by how a banana boosts your productivity! Bananas are a fantastic source of carbohydrates, natural sugar, and vitamins. All of these helps increase your energy levels.
#2: TAKE A POWER NAP
During your lunch break or after work, you can consider taking a power nap. If you can find a quiet space to rest, napping earlier in the day is better to avoid ruining your nighttime routine.
Even a 20-minute nap will help revitalize your body and make you feel fresh. However, be sure to set your alarm to prevent oversleeping. Otherwise, you'll wake up feeling groggy.
#3: EXERCISE REGULARLY
After an exhausting day at work, you might feel that exercise is the last thing on your mind. Believe it or not, regular exercise will make you feel less tired in the long haul. Walking and physical activity can help manage stress and increase your energy levels.
Do this gradually. Build up your stamina over time until you reach the recommended goal of 150 minutes of moderate-intensity aerobic exercise (e.g., cycling, doubles tennis, or brisk walking) as well as strength exercises on 2 or more days a week that work all the major muscles (i.e., legs, hips, back, abdomen, chest, shoulders, and arms).
#4: DRINK MORE WATER
You'll likely notice a change in your mood, ability to concentrate, and energy level when you are dehydrated. In fact, studies have shown that being just half a liter dehydrated can elevate your cortisol levels. So, keep fatigue at bay by drinking water sufficiently. Drinking enough water can help reduce the negative psychological and physiological impacts of stress.
#5: CONSIDER TALK THERAPY
Research shows that talking therapies such as counselling or Cognitive Behavioral Therapy (CBT) might help fight fatigue or tiredness, caused by stress, low mood, or anxiety. Ask for support from your trusted social circles or seek professional help.