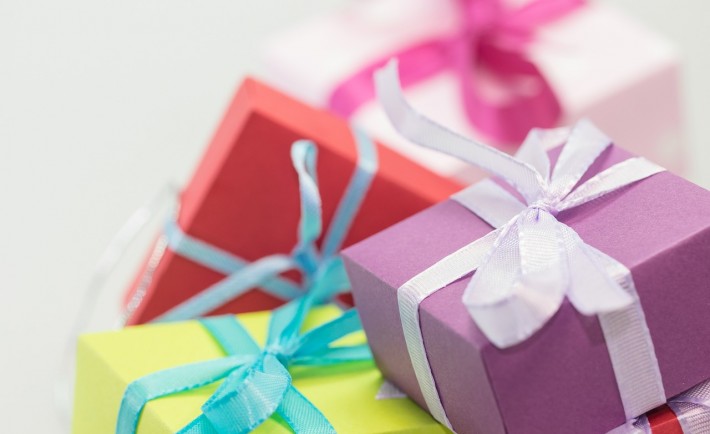 While scouring the land for the one-of-a-kind gift, keep in mind that you must remain financially savvy. You may be tempted to go over your budget since you want to make the recipient feel special or you do not want to come across as being cheap. However, your gifts need not to be expensive to put a smile on someone's face.
It is hard to put an exact price tag on the perfect gift as it all depends on a set of factors, namely: the amount you can afford, the budget you set, the current occasion, and the giver's relationship with the recipient.
THE AMOUNT YOU CAN AFFORD
I read a good financial nugget from Manisha Thakor of The BAM Alliance. She said that if you cannot afford to buy the item in cash at the very moment then, you cannot afford to buy it. Simply, she wants us to be realistic when it comes to what we can and cannot afford. So if you are shopping in the mall, it is best to use mainly cash to regulate your spending. And if you are shopping virtually, convert that money as a gift card. When the gift card is maxed out, you will be done shopping.
THE BUDGET YOU SET
Just because the person gave you a lavish gift does not mean that you must do the same. If you budget does not allow you to go beyond S$50 for a gift then stick with your limits. Being stuck on debt just to keep up with a superficial appearance is never worth it.
If you are following a strict budget, you can allow your creative juices to pump. For example, your make-up obsessed best-friend wants to purchase the ridiculously costly and highly sought-after Kylie Lip Kit. You know that the product and shipping costs will exceed S$50. Then, you searched online for quality yet affordable dupes (equivalents) such as the NYX's Soft Matte Cream lipsticks. These only cost S$12 so you went to Sephora and purchase four beautiful colors!
THE CURRENT OCCASION
The current occasion also dictates how much you shall spend. To illustrate this, let us take the Singapore's "red envelope" gifting tradition into the table. For Chinese New Year, an amount of S$2-20 is common to give for children while it ranges to about S$8-S$88 for adults. On the other hand, the minimum Ang Bao amount for wedding banquets is S$50. This is why it is important to take the nature of the occasion into account. For corporate events, you can consider shopping from specialized online stores that offer corporate gifts or door gifts.
THE RELATIONSHIP WITH YOUR RECIPIENT
To whom is the gift for? How close are you to him or her?
When it comes to giving the "perfect" present, it really is the thought that counts. If you are able to purchase a gift that translates how well you know and care about the person, you have done your job right. Start by determining what the person's hobbies and interests are. From there, you can think of some gift ideas that will fit your budget.