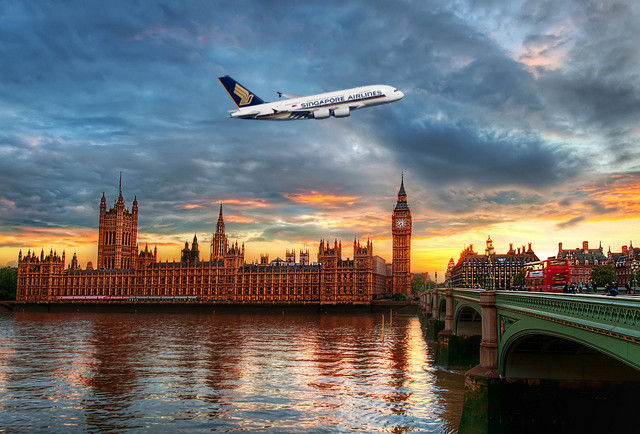 (Image credit: Trey Ratcliff, via Flickr)
"The world is a book and those who do not travel read only one page"
Right. Singapore Airlines is giving you the reason to travel with their promotional fare if you book your tickets months in advance.
If you are already planning for a getaway and have a destination in mind, here's a sweet deal you wouldn't want to miss.
Sales starts on 1 Apr 2015 will end on 30 Jun 2015. If you don't want to miss the best seat with the best outbound time, so make your booking early. As the saying goes:  the early bird catches the worm.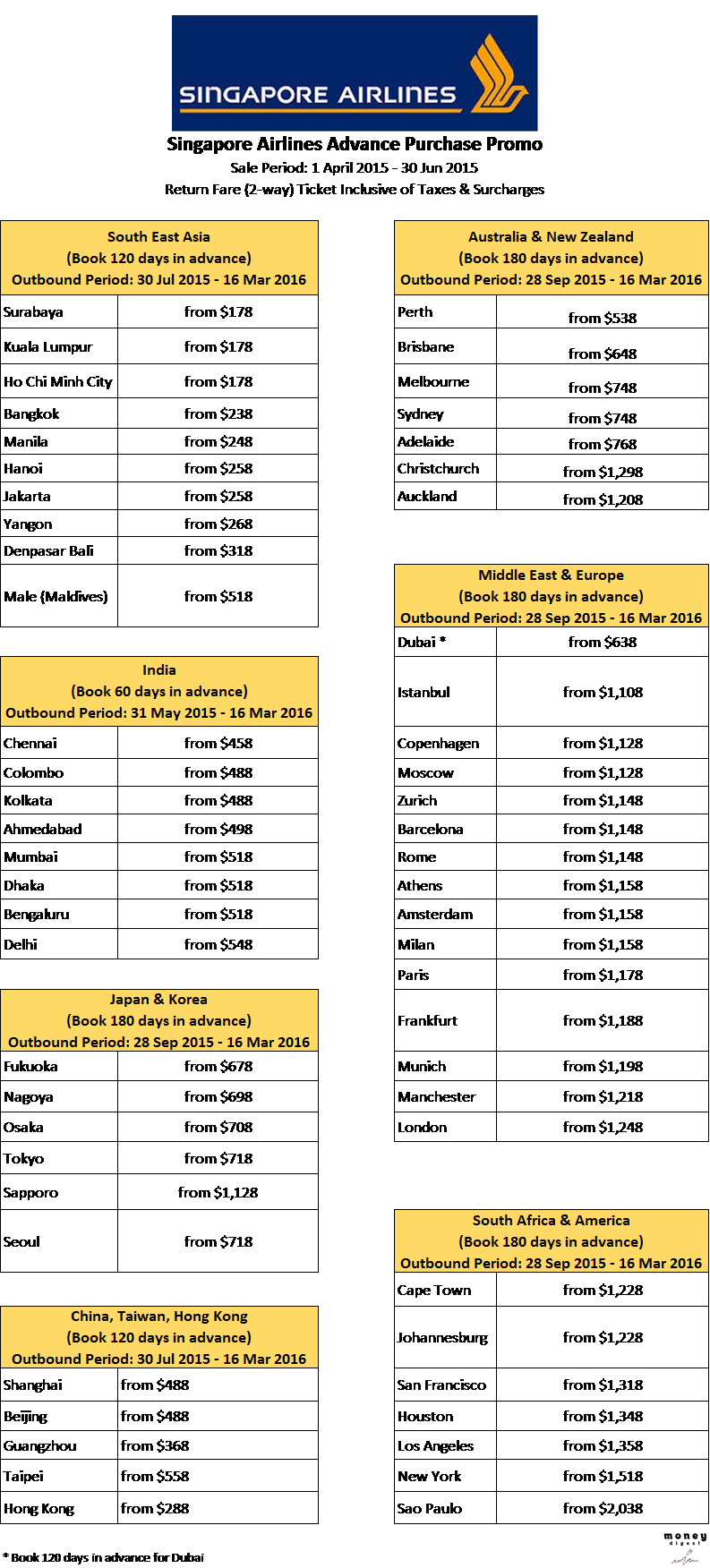 How to book?
Simply go to Singapore Airline's website (http://goo.gl/1o710Z) and search for your flights. As the page aggregates several deals together, you will need to do a Ctrl + F your destination a few times to find the right fare. Just look for those fares with "Special Conditions":

Make sure you read the terms and conditions carefully and note the outbound travel period which is important to retrieve an accurate fare.
More reasons to fly:
1. Lower Fuel Surcharges
With oil price plummeting, one would expect fuel surcharges to follow suit. That's right, Singapore Airlines has reduced fuel surcharges since 26 February 2015 in a media release and that means a reduction of USD5 – USD83 per sector, depending on distance and class of travel. If you are a frequent traveler, now you know why it is cheaper to travel now than before.
2. Favourable Exchange Rate
With a favourable exchange rate of SGD against most countries, destinations like Bali, Australia and Europe are pretty attractive for travelers.
AUD/SGD: 1.04
EUR/SGD: 1.46
SGD/IDR: 9,531.01
(Source: Yahoo Finance, 2 April 2015)
What does this means? Every dollar of your SGD will now get you more of the foreign currencies. In other words, more money for your shopping and dining.
Read also: 4 Places For Best Money Exchange Rates In Singapore
3. Best Hotel Deals

Now that you have save money on your air fares and foreign currencies, check out our hotels search engine as we search through thousands of travel sites and aggregators to bring you the best hotel deals with *lowest price guaranteed.
(* Find the same hotel on the same dates offering cheaper rate and you will be refunded the difference within 30 days.)
4. Long Weekends
As most of the outbound period for the Singapore Airline Promo is from 30 Jul 2015 onwards, you can see from the calendar that you have long weekends in the month of August, September, November and December.
That's not all – check out the public holidays in 2016 and you will realise that you have another series of long weekends: Just apply for leaves in advance to extend your long holidays. Good time to travel, no?
January (New Year Day on Friday, 1 Jan 2016)
February (Chinese New Year on Mon and Tues, 8 and 9 Feb 2016)
March (Good Friday on Friday, 25 Mar 2016).
Read also: 5 Reasons Why You Should Be Planning A Trip To Europe Now
Now, go read the entire book.