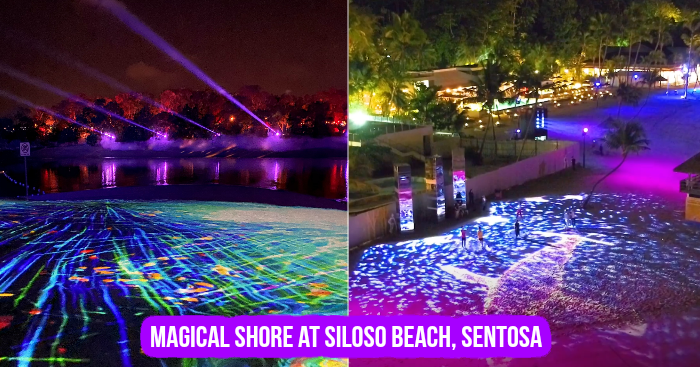 Immerse yourself in a multi-sensory experience at Siloso Beach in Sentosa
Witness a magical shore like never before, Siloso Beach has come alive with magnificent sight of light and sound displays. Starting 23 January 2020, guests can be dazzled by the interactive beach light art that spans across the 400-metre stretch of Siloso Beach.
It will commence from 7.30pm to 10.30pm daily all year round.
There will be four key acts to look out for:
1. Nocturnal Awakening:
Experience the "awakening" of Siloso Beach with magical movements on sand.
Interactive art, inspired by diverse elements ranging from water flow tomarine creatures, are projected onto the beach at two areas where they will interact with guests.
2. Islet Whispers
Marvel as a mysterious cloud of fog and lights emerge from over the islets, flowing over the waters and merging with the projections on the beach, amid the soothing sounds of Sentosa.
3. Force of Nature
Watch the trees come alive as a relaxing light and sound symphony accentuate the raw beauty of the natural landscape.
Lights from the islets will change colours and intensity, as they track movements on the beach and reflect off the waters
4. New Peaks
In a spellbinding flourish of colour, multi-coloured projections will light up the night sky.
New Peaks lasts three minutes, and takes place every 15 minutes.
Here's what you can expect:
How to get there:
From Sentosa Boardwalk: You can stroll in for free and enjoy free shuttles via Sentosa Express and Sentosa's Beach Shuttles
From VivoCity Level 3: Take Sentosa Express that takes you directly into Sentosa Beach Station. Selected TransitLink concession card
holders enjoy 50% off the transport fare.
SBS Transit Service 123: Take the bus and alight at Beach Station.
Drive in via Sentosa Gateway for $2 after 5pm and park at Beach Station
Grab ride: Visitors can use the promo code "SentosaSpring" to enjoy $5 off Grab rides. Valid until 8pm daily and limited redemptions available. Pick-up and Drop-off point must be "Beach Station"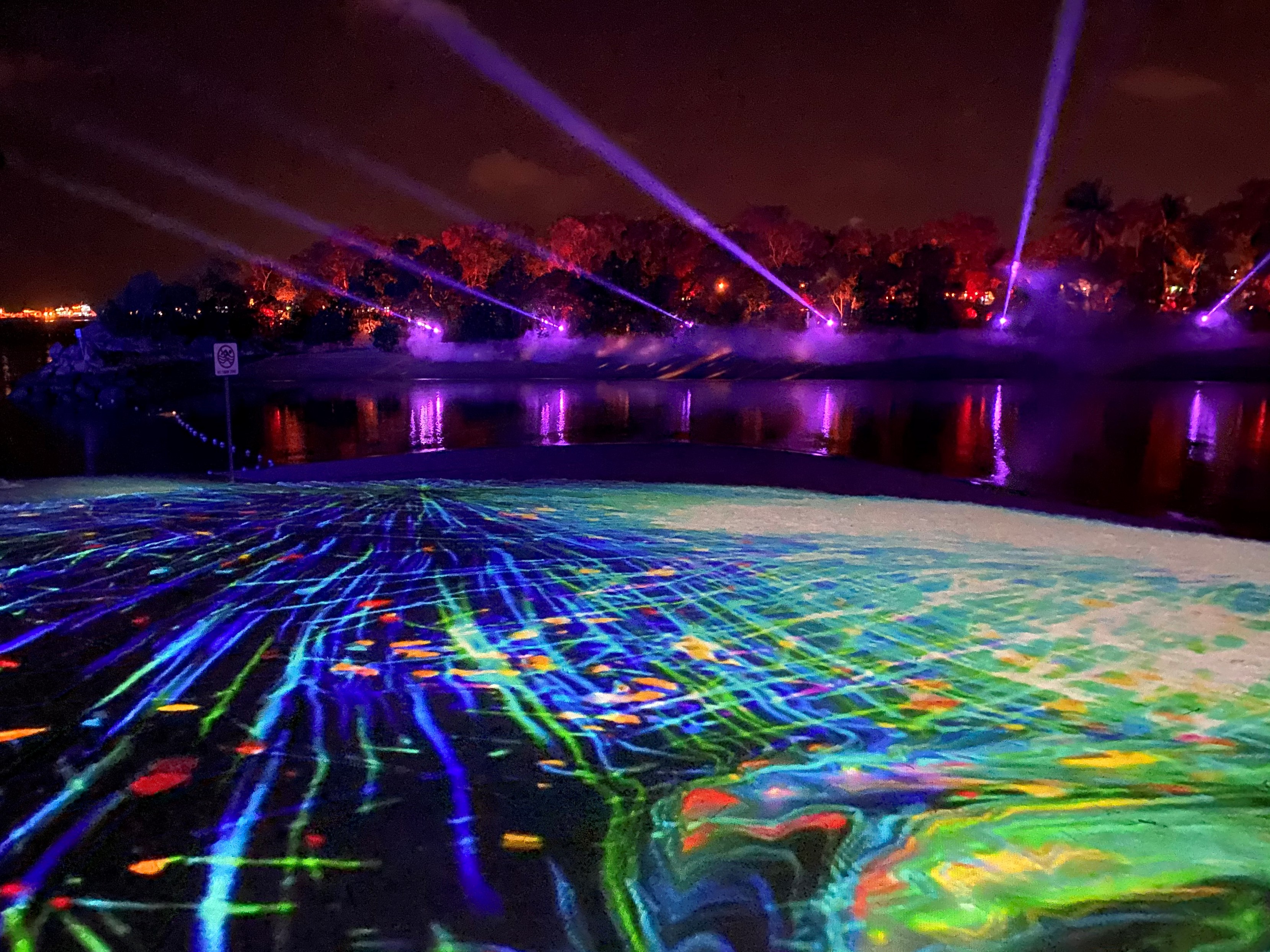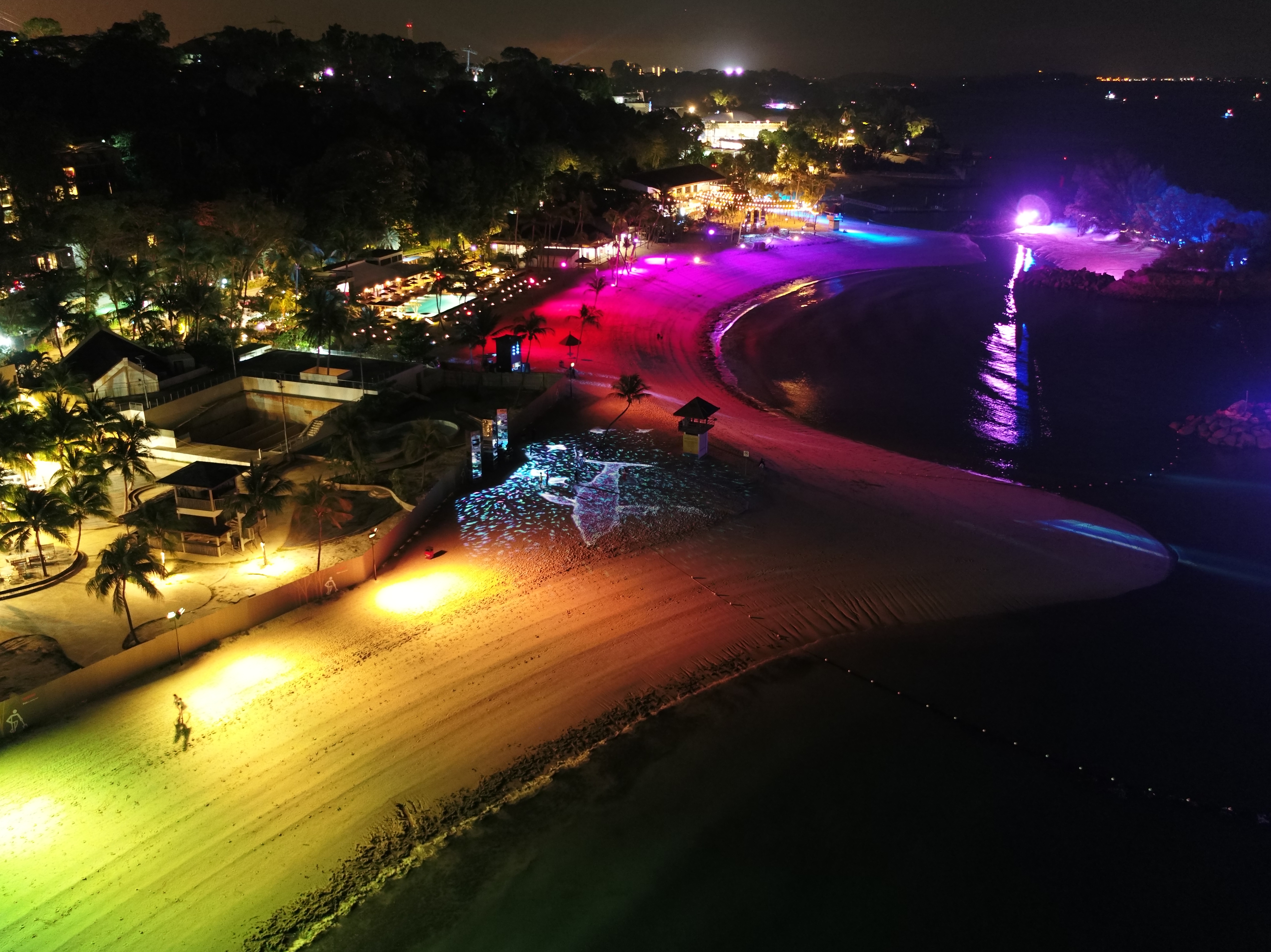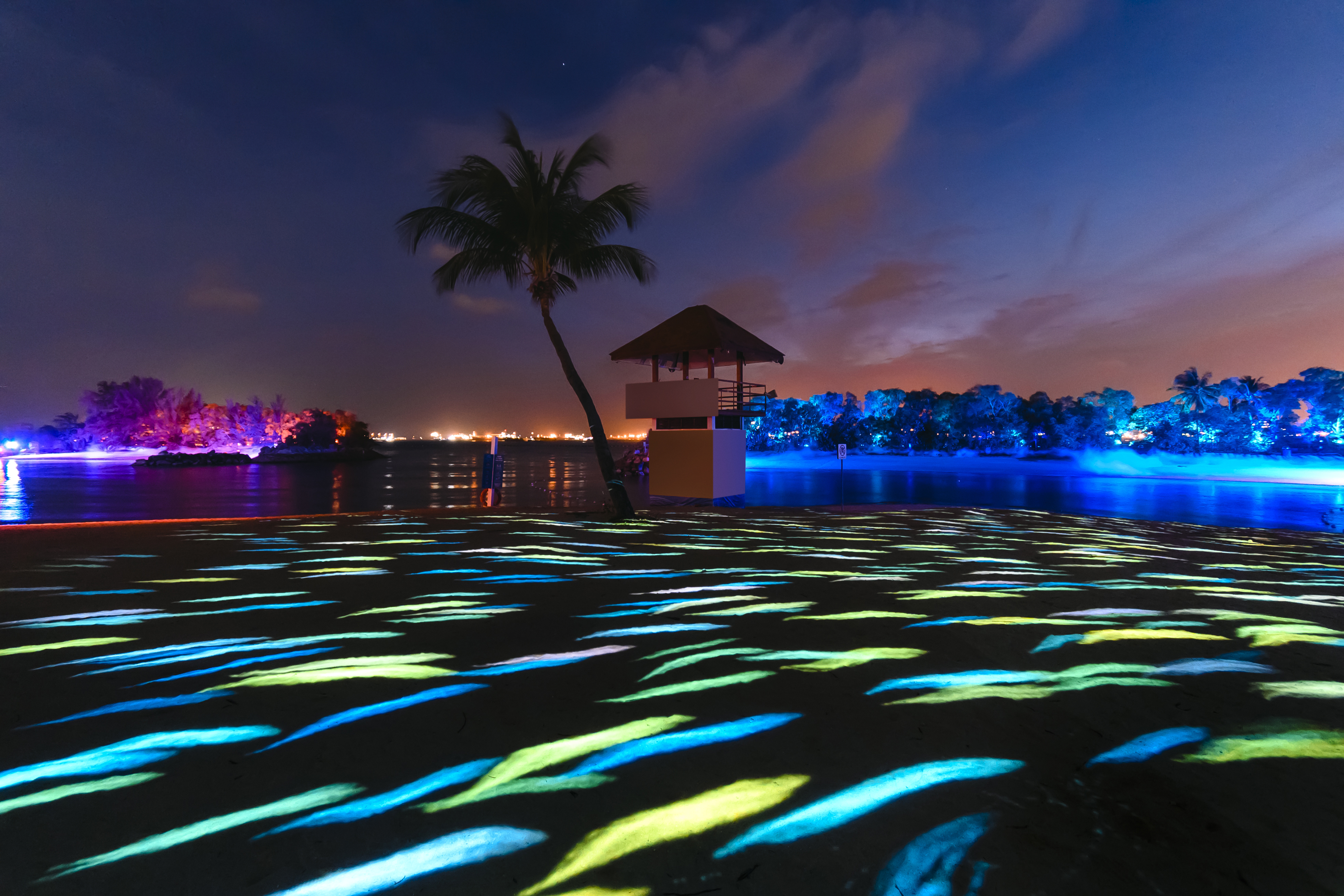 All images and videos from Sentosa Development Corporation.