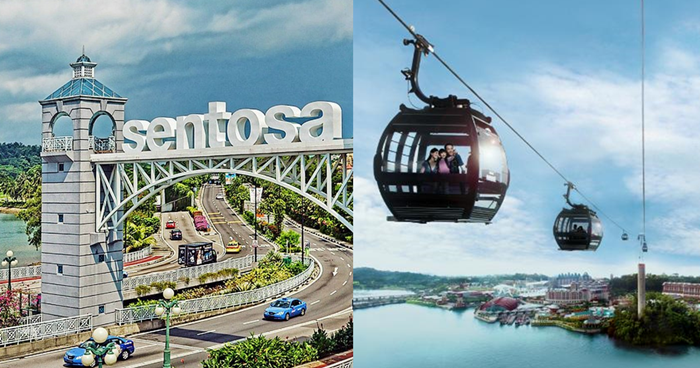 Free entry to Sentosa extended till 30 September 2022
Sentosa has extended their free entry promotion to the island till 30 September 2022.. Visitors can enter Sentosa via Sentosa Express or drive in for free during this period.
(A) At Sentosa Express
Guests with Ez-Link Card, simply tap and enter for free.
Guest without Ez-Link Card, please approach our Service Ambassadors for free entry.
(B) At Sentosa Gantry
All vehicles with locally registered IU can simply drive through for free.*
All vehicles with non-locally registered IU can drive in by tapping or inserting your Autopass Card on the card reader at the booth to enter for free.
*No entry for motorcycle. Goods & Services vehicles are allowed free entry on Mondays to Fridays (except Public Holidays) from 8 am to 6pm. Admission charge of $10 is payable for any entry outside of this timing unless accompanied with a valid service order or delivery order.
For more information on how to get to Sentosa, click here.
Get into Sentosa by Cable Car and you will be rewarded with an aerial overview of Singapore's city skyline, the harbour, and Sentosa island including Resorts World Sentosa and Universal Studios. Local residents can enjoy special cable car round trip tickets from $2.
Adults: $3 Cable Car Sentosa Line Round Trip
Child (4 to 12 years old): $2 Cable Car Sentosa Line Round Trip
Free admission for children below 4 years old. 
Click here to purchase the cable car tickets.
This promotion is ongoing until further notice.