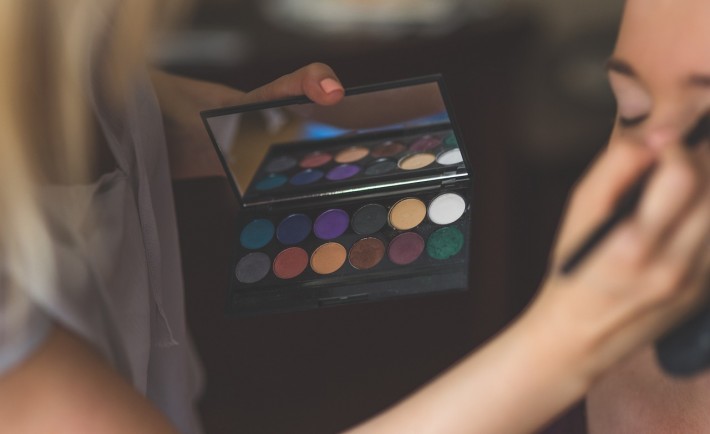 Image Credits: pixabay.com (License: CC0 Public Domain)
Let us face it! Your addiction to cosmetics is not doing any good to your wallet. The good news is that there are affordable hacks and cheaper alternatives out there! You just need to have the patience to find them. All in the name of beauty, here is the Make-up Addict's Guide To Saving Money In Singapore…
1. BE FAMILIAR WITH THE BRANDS
According to an experienced make-up artist in Singapore named Nat K., the awesome and affordable beauty brands in the city are:
a. COLLECTION
With a huge public demand in United Kingdom, Collection finally made its way to Singapore. Beauty gurus on YouTube have adored their Collection Lasting Perfection Concealer that covers blemishes and flaws for up to 16 hours. So, a little application of this creamy tube can go a long way. It comes in four colors namely: light, fair, medium, and dark. It retails for S$14.90.
Aside from this, Nat recommends for you try their assorted glitter liners, as they are the best she had found. Their product prices range from S$8.90 to S$21.90.
b. CATRICE
Another brand hailing from Europe is Catrice. Catrice boats with a huge following in Switzerland and Germany. This is probably because for cheaper brands, their formulations are great as well as their packaging. The packing is sleek and minimalist. Their product prices range from S$4-13.
c. ESSENCE
A brand owned by the same European company as Catrice, essence is raved hugely in United States and Australia. This is probably the most affordable of all the brands in the list with its prices ranging from S$2.50-7.90. But, do not let the price fool you about its quality. The quality is shockingly good.
Since, one of my all-time favorite beauty products is mascara, I shall recommend the I <3 Extreme Crazy Volume Mascara. The mascara's wand is bigger than others but you will find it easier to maneuver. The staying power is good in both warm and cold weather. The Essence I <3 Extreme Crazy Volume Mascara gives your lashes length, thickness, and darkness to increase its volume. Best of all? It retails for only S$5.50!
d. NYX
NYX has a wide array of affordable beauty products but I am personally in love with their lipsticks and lip-gloss. Whether it is matte, soft matte, or creamy, and their products are smooth and well pigmented. I have almost all of their butter glosses and I have to tell you…they smell nice! Nat shares that there blushes are both gorgeous and varied. Their product prices range from S$9-20.
2. KNOW WHERE YOU CAN FIND THEM
You guessed it! The cheaper brands are available at your local pharmacies such as Guardian and Watsons. However, NYX is available at Sephora and Watsons stores. Aside from these places, some online sellers (e.g, in Carousell) and flea markets carry these brands. To save you time and money, you just have to do your research before heading to town.
3. LENGTHEN YOUR PRODUCT'S LIFE SPAN
Maximize the longevity of your beauty product by:
a. Use every last drop of your BB or CC cream by cutting the plastic bottle into half and squeezing out the leftovers.
b. Store your oil-based products such as foundations and lipsticks in the fridge to make it last longer. This is because products with oil eventually go rancid in time.
c. I am a lipstick addict and seeing a broken lipstick, break my heart too. Not anymore! Fix smashed or broken lippies by heating them up quickly with a hairdryer or a match (full instructions – here).
4. TRY THESE ALTERNATIVES
Another way to save as a make-up addict is to find budget-friendly options for the lavish products she or he desires. For instance, if you want to get fuller and longer looking lashes, you may simply put baby powder on your mascara.
Also, you can make your own lip-gloss by mixing eyeshadow pigments with petroleum jelly. Lastly, you can find the pretty alternatives for the MAC lipsticks you have been eyeing on: