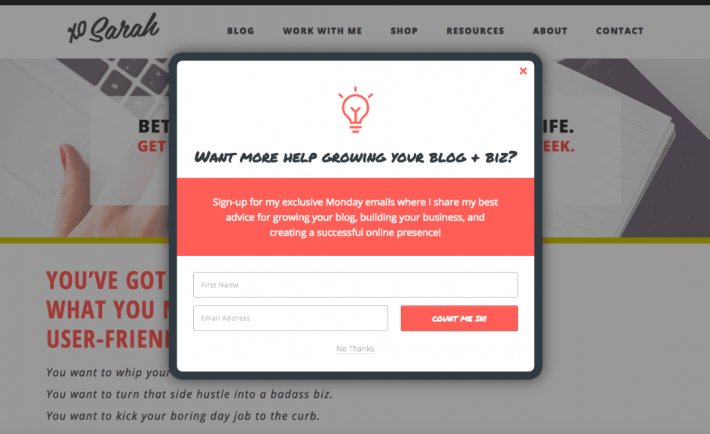 Image Credits: canva.com
Would you like to make some extra cash without the extra effort?
Well, if you have a newsletter, you're already halfway there. Since you've already built an audience who knows and trust you, now's the time to make the most of that relationship and monetize it.
There are dozens of ways to monetize a newsletter, from selling digital and physical products to sponsored content and affiliate marketing. But the even better news is that you don't have to do them all—just pick the strategy that works best for your target audience.
Offer exclusive content to subscribers
If you're considering monetizing your newsletter, one of the best ways to start is by offering exclusive content for a small fee.
Paid newsletters provide subscribers with access to content that isn't available to the general public—and depending on the content, it can be very attractive to potential subscribers.
You can start small by making some of your content exclusive. Choose articles or topics that you feel are of special interest and create a few premium newsletters on those topics each month.
In addition to offering exclusive content, you could include behind-the-scenes videos or podcasts, special discounts on products or services, or even amplify the credibility of your brand or business through interviews with industry experts. Whatever you choose as an incentive should be seen as a bonus that offers extra value for what your subscribers are getting.
Leverage affiliate marketing
First, find an affiliate program associated with products or services related to the content of your newsletter.
Once you become an affiliate partner, you can add corresponding links to your newsletter. When your readers click on these links and buy something, you get a commission as a reward for helping them out!
You can also introduce readers to new services and products by mentioning relevant companies in your content and including appropriate affiliate links. Furthermore, if you have any special discounts or offers from vendors, don't forget to promote them! Affiliate marketing will let you maximize the earning potential of your newsletter.
Engage in sponsored content partnerships
Offer your readers exciting, quality content from sponsors that aligns with your newsletter's theme.
This can be in the form of articles, podcasts, videos—whatever you choose! And don't forget to include the link where readers can find out more about the sponsors and whatever product or service they are offering.
But how do you go about finding sponsors? Well, having a media kit will help you start the conversation! Your media kit should include things like:
Your newsletter's demographic information

Your readers' interests

The frequency of your emails

An overview of what topics you cover

Your newsletter's reach and engagement rate from past campaigns
With an impressive media kit that shows off just how amazing and engaged your community is, you will be able to grab the attention of potential sponsors easily.
How to increase your subscribers
You want to reach as many people as possible, and there are a few simple strategies that can help you do this.
If you run contests or giveaways in your newsletter, it can help drive people to subscribe.
Not only is it a great incentive for readers, but it can also help promote brand awareness and loyalty. Also, if you offer something FREE, more people will likely sign up for your newsletter—after all, who doesn't like free stuff?
Use exit intent popup offers
Having an exit intent popup offer (when viewers are about to leave your page) is another powerful way to increase subscribers.
If someone is about to abandon your page without subscribing, offering them a discount or other incentive may encourage them to stay and join your list.
You can also provide info about the benefits of signing up for the newsletter—special coupons or discounts offered exclusively to subscribers, access to exclusive content, and more—so they know what they're signing up for before they commit.
Taking people's time and attention is a precious commodity—so make sure you're treating it as such. By monetizing your newsletter, you can increase your revenue streams, build a slower, sustainable form of income, create multiple entry points for customers into your funnel, and most importantly, continue to bring value to your readers. Whether you're looking to make the most of your newsletter or just trying to find new revenue streams for your business, email monetization is a great way to get more out of your newsletter. With the right strategies in place, you can take your newsletter from a passive income stream to a powerhouse for your business.