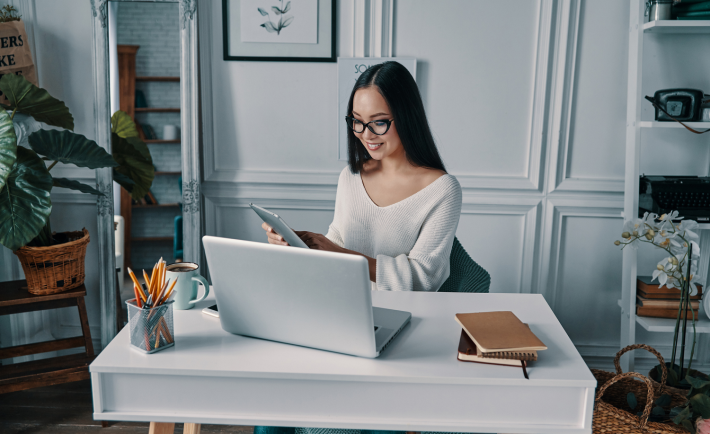 Image Credits: businessnewsdaily.com
It's officially mid-September and we find ourselves back to another Friday.
And by now, you should know that Fridays mean another post on the latest WFH internships this week.
With more brands and companies moving back to the office, it's getting tougher to search for remote internship opportunities.
Nonetheless, we're trying our best to sieve out decent ones for you. Without further ado, let's roll with the openings!
#1: The Tinsel Rack – Graphic Design Intern (6 Months)
View this post on Instagram
Website: thetinselrack.com
Allowance / Remuneration: $800 – 1,000 monthly
Job Qualifications
Proficient in Adobe Creative Suite and possess basic photography editing skills

An eye for aesthetics 

Have a strong command of English – written and spoken

Self-learner with drive and initiative to take on new tasks 

Able to commit for at least 6 months
Key Responsibilities
Creating graphics that support marketing efforts

Crafting printable materials for in-store promotions
How to apply?
View the job post in full here and send your application to [email protected].
#2: The Music Connection – Business Development / Marketing Intern
Website: themusicconnection.live
Allowance / Remuneration: $750 – 1,150 monthly
Job Qualifications
Background in Marketing / Business Development / Communications / Public Relations / Advertising / Sales

Good writing skills and ability to produce appealing content

Proficiency in Microsoft Word and Excel

Basic knowledge of graphic design for content creation

Fresh graduates may apply

Strong interpersonal skills with an entrepreneurial mindset

Strong desire to learn and grow

Responsible and able to work independently, yet collaboratively

A genuine interest in education and music

Strong organizational skills and curiosity
Key Responsibilities
Support in developing and implementing marketing strategies to drive sales and brand awareness

Build the brand's presence by creating content through social media channels and articles/blogging

Conduct market research/analysis to identify new opportunities, market segments, and potential growth areas for the business

Assist in organizing workshops/campaigns/events/shows in collaboration with other organizations to grow the network of the business

Participate in review and brainstorming sessions to provide feedback and contribute innovative ideas for business expansion

Timely reporting with concise and clear progress updates

Assisting in daily administrative tasks, whenever necessary
How to apply?
View the job post in full here and send your application to [email protected].
#3: We Are Trapeze Pte Ltd – Digital Marketing Intern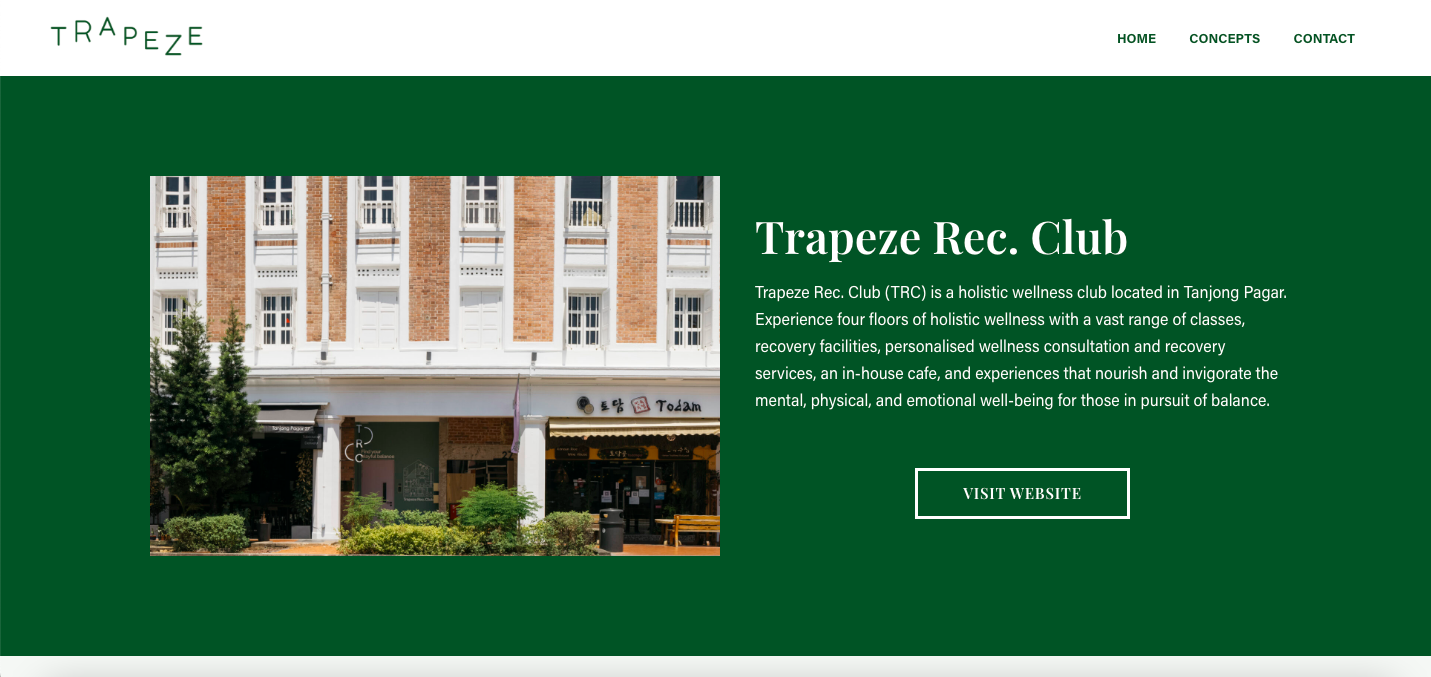 Website: trapeze.sg
Allowance / Remuneration: $800 – 1,500 monthly
Job Qualifications
A creator, observer, and sharp-witted communicator with an eye for aesthetics.

Interest in health & wellness, F&B, and lifestyle.

Solid understanding of different marketing techniques and familiarity with social media platforms, content creation tools (CapCut, Canva, etc.), and digital marketing software (MailChimp).

Basic knowledge of photography, videography, and video editing software is preferred.

Familiarity with social media analytics and web analytics tools is a plus.

Excellent verbal and written communication skills and knowledge of MS Office and G Suite

Strong written and verbal communication skills, with an excellent command of English.

Ability to multitask, organized, proactive, and able to work both independently and as part of a team.

Highly motivated, and open, with a flexible mindset and ability to work in a dynamic startup environment.
Key Responsibilities
Content Creation:
Collaborate with the marketing team to develop and produce high-quality visual and written content for our digital platforms.

Assist in filming or shooting content for social media, website, and other marketing materials.

Create engaging and informative content based on current trends and events related to the wellness industry.
Social Media Management:
Manage and maintain our social media platforms, including but not limited to Facebook, and Instagram.

Assist in developing a content calendar and schedule posts to ensure consistent and timely sharing of content.

Monitor and respond to comments, messages, and inquiries on social media platforms.

Analyze social media metrics and generate reports to track the effectiveness of social content.
Market Research:
Conduct market research to identify emerging trends, target audience preferences, and competitor strategies.

Stay updated on industry news, events, and developments to propose new ideas and strategies.
Digital Marketing Support:
Support various digital marketing initiatives and advertising promotional activities, including email marketing, search engine optimization (SEO), online advertising campaigns, and websites.

Assist in tracking and analyzing website traffic and user behavior using tools such as Google Analytics.

Contribute to brainstorming sessions and provide creative input for marketing campaigns.

Generate meeting reports and presentation slides for management meetings.

Manage and update database and customer relationship management systems (CRM).

Assist in marketing events.
How to apply?
View the job post in full here and write to Gracie via this link.
#4: Isentia – Account Management Intern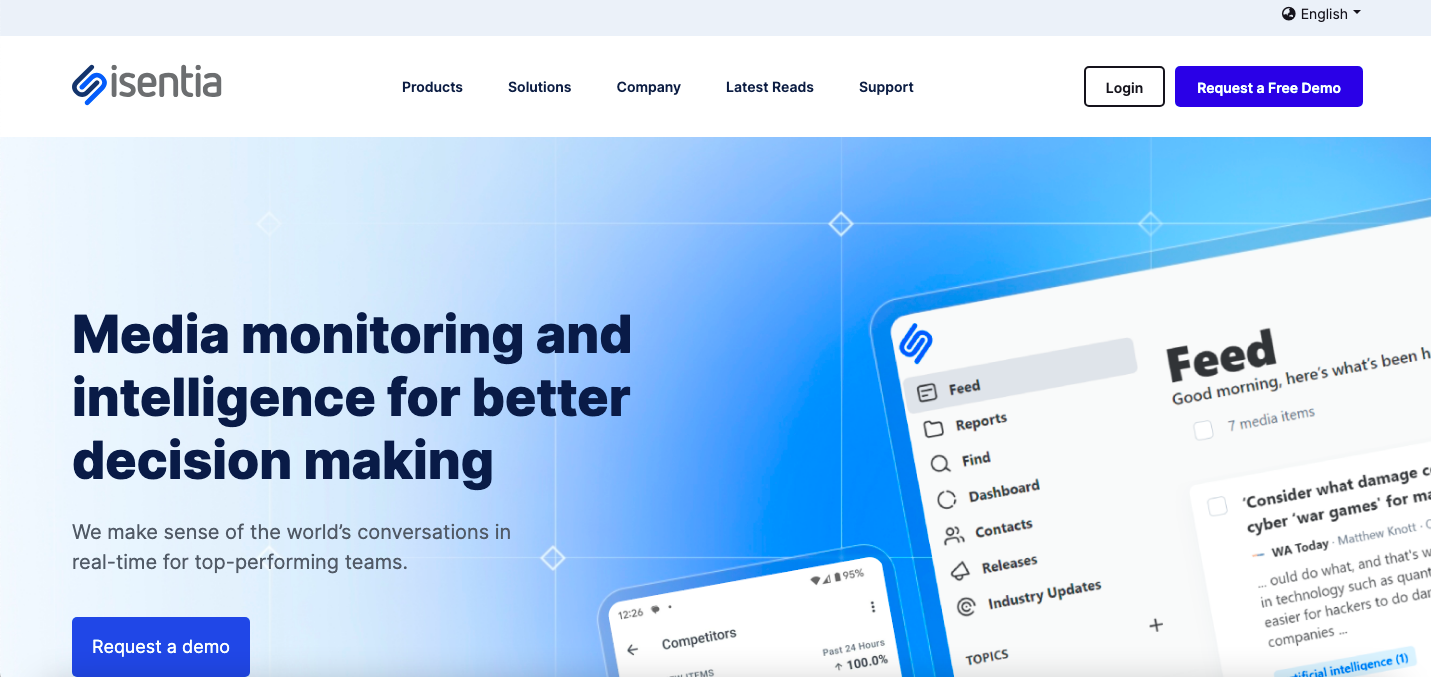 Website: isentia.com
Allowance / Remuneration: $800 – 1,000 monthly
Job Qualifications
Tertiary qualifications are preferred but not essential (ideally in Marketing, PR, Communications, or Business).

Strong customer service focus. Self-motivated and results-driven. Team player.

Digital/social media savvy. Keen interest in news and current affairs.

Ability to work to deadlines and under pressure.

Proficient in MS Office applications such as Word, PowerPoint, and Excel. GSuite knowledge is desirable. Able to adapt quickly to new technology. 

Excellent command of English. The ability to speak in local language and other dialects will be an added advantage.
Key Responsibilities
Assist in retention of accounts – client relationships, retention, and satisfaction.

Relevant and timely delivery of products and services.

Contributes to commercial Account Management Team KPIs and retention targets.

Data collection and reporting. Ensure compliance with Isentia policies and standards, and all local statutory requirements.
How to apply?
View the job post in full here and write to Lih Jiun via this link.
#5: Buzz AR Technologies Pte. Ltd. – Event & Marketing Intern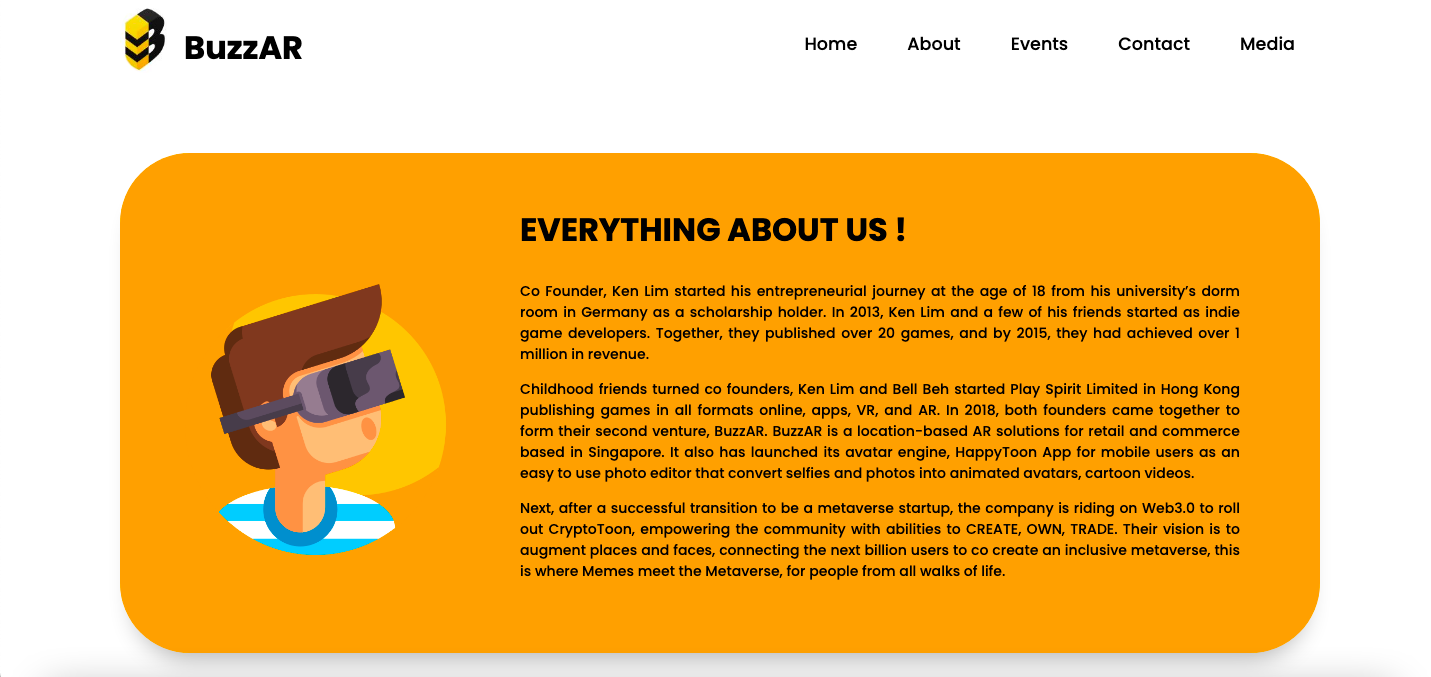 Website: buzzar.app
Allowance / Remuneration: $800 – 1,500 monthly
Job Qualifications
Proactive, willing to learn

Can be any field of study so long as the attitude is good.

Ideally, familiarity with marketing computer software and social media platforms.

Good understanding of the latest marketing trends and techniques.

Outstanding multitasking abilities.
Key Responsibilities
Help in running various immersive events to ensure the clients are well served, and the users are delighted.

Attending events to support the company and our clients.

Assisting with daily administrative duties.

Designing and presenting new social media campaign ideas.

Preparing detailed promotional presentations.

Helping with the planning and hosting of marketing events.

Researching and evaluating competitor marketing and digital content.
How to apply?
View the job post in full here and write to Vivian via this link.
Note: We've selected these internships based on the "remote" tag, but some positions may still require face-to-face time. Please contact the employer directly for more deets.