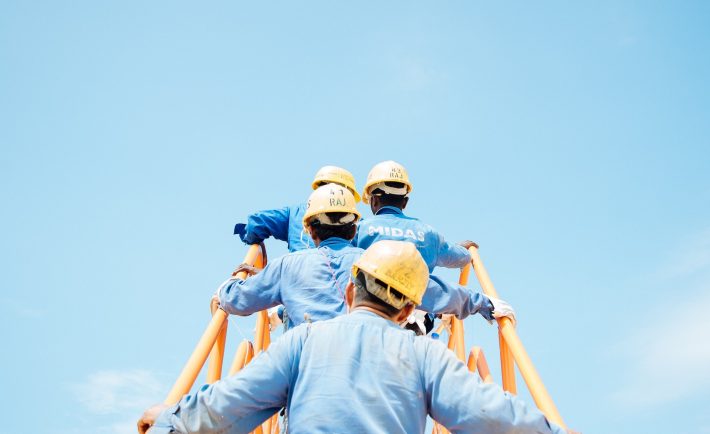 Image Credits: unsplash.com
When money is involved, asking for a salary increase becomes a sensitive topic, requiring proper planning. To successfully request a salary increase, you need to convince your supervisor that you deserve it and choose the right timing. This article highlights the best time to ask for a raise and provides guidance on making this request.
#1: YOUR POSITION EVOLVED
Your work performance is one of the strongest arguments for receiving a pay raise. Going beyond the requirements of your job may involve taking on additional responsibilities, surpassing quotas, and assisting your co-workers. If your position has evolved to include new tasks, you can discuss the possibility of a pay raise with your supervisor. If you are capable of completing these tasks, offer to take responsibility for them voluntarily. This demonstrates your enthusiasm to learn and your commitment to the company's success.
#2: YOU RECEIVED A PROMOTION
A change in position often comes with an increase in salary, which is particularly significant when transitioning from a rank-and-file role to an executive or managerial position.
#3: YOU GAINED SENIORITY
Did you recently gain seniority in your company? In some companies, particularly in the public sector, as employees gain more seniority, their position grade and rewards tend to increase. This can be expressed through various forms of recognition, such as benefits or bonuses, which acknowledge their years of service and dedication.
#4: YOU WERE REQUIRED TO TRAVEL MORE
Traveling for work, as mandated by your job responsibilities, can serve as a compelling reason for an increase. It not only demands adapting to diverse environments, childcare arrangements, and professional schedules but also entails emotional challenges. Moreover, travel carries inherent risks that can potentially compromise the safety and well-being of workers.
#5: YOU NEED TO ALIGN WITH INFLATION
An employee's salary is initially determined upon their employment, but it can be subject to change through annual promotions and other factors, such as inflation. It is crucial to argue for the need to align the cost of living with current wages. One significant aspect is ensuring that the salary keeps pace with the evolving minimum wage, which is reassessed annually, often in December, depending on the company. Regular salary adjustments are essential to maintain a fair and equitable compensation structure.
#6: YOUR COMPANY IS GROWING
The company you work for is experiencing growth, and you play a crucial role in that progress. It is entirely acceptable to request a pay increase because of this expansion. However, it is essential to articulate how your contributions have contributed to the collective effort that drove this growth. What did you do differently from others?
#7: YOU BROUGHT IN NEW CLIENTS
In line with the company's growth, if you have brought in a significant number of clients in recent years, you can make a persuasive case for a raise based on your exceptional networking skills and abilities. As a commendable employee, it is important to assert your value through concrete facts and sales figures.
#8: YOU MANAGE MORE PEOPLE
Have you recently been assigned to a team? It is deserving of a raise due to your new responsibilities. Managing individuals with their unique differences can pose a challenge for any employee. Effective management cannot be improvised; it demands specific qualities, efforts, and concessions.
#9: YOU ARE PAID LESS THAN YOUR CO-WORKERS
With comparable professional characteristics (such as time, position, experience, and diploma), the pay gap between men and women in Singapore was 14.4% in 2020. This indicates that full-time resident women aged 25 to 54 earned $0.856 for every $1.00 earned by their male counterparts.
If you discover that you are being paid less than a co-worker with the same qualifications and job duties, it is important to discuss this matter with the Human Resources department. Seek to understand the reasons behind this disparity and do not hesitate to engage in salary renegotiations.
#10: YOU RECEIVED AN EXCELLENT PERFORMANCE REVIEW
Since most employers factor in individual performance when making pay decisions, it becomes a crucial variable when being considered for a pay increase or promotion. Demonstrating excellent performance is essential for retaining your current responsibilities and achieving a higher salary. Consistently maintaining a high level of performance is equally important. Even when applying for a new job, this information can hold significance for your prospective employer as it provides a more comprehensive understanding of your abilities.
#11: YOU GAINED ADDITIONAL EDUCATION
In healthcare and academia, pursuing further education and obtaining certifications hold significant importance. The quality of one's education can directly impact their salary. Graduating from a top program generally has a positive influence on pay. Furthermore, acquiring additional certifications relevant to your current position can contribute added value to the company, providing compelling arguments during salary negotiations.
In conclusion, there are numerous valid reasons to request a salary increase, including evolved position, promotion, seniority, increased travel, inflation alignment, company growth, client acquisition, team management, pay disparity, excellent performance, and additional education. Best of luck in your negotiation!