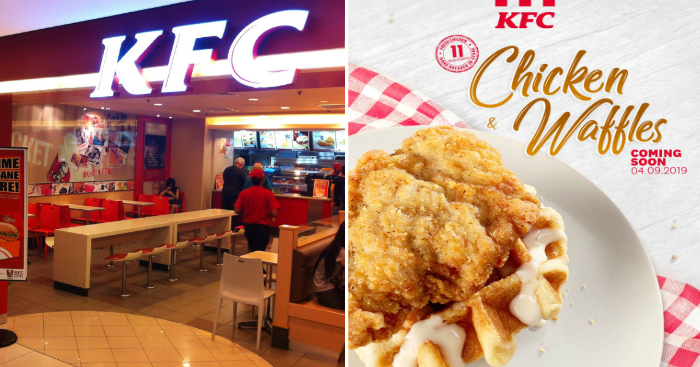 Try the new Chicken & Waffles at KFC
KFC heard that Chicken & Waffles are a popular combination, so they put a twist on their classic — the Original Recipe chicken fillet freshly served with a Belgian waffle on your plate.
Coming soon from 4 Sep 2019.
Check out the announcement below: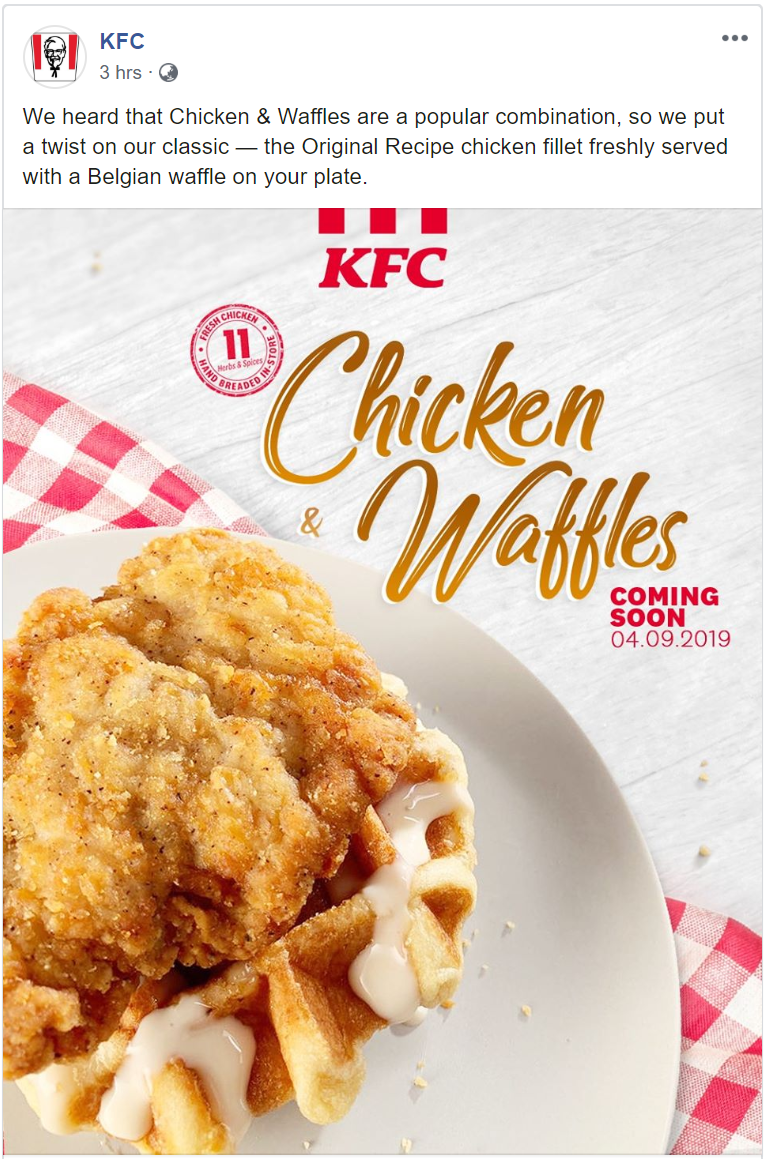 Share this news with your friends and loved ones!