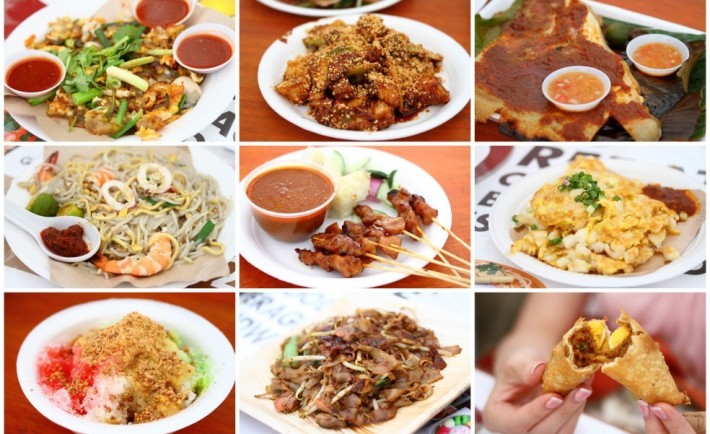 Image credit: asiatravelo.com
Continuing from the article on "How to maximise your life with a $3,000 paycheck", this article will be focusing on the ways to stretch a $600 monthly food budget. This is the first in a five-part series on how to optimise the use of funds allocated to each of the budgets.
1. Indulge in hawker fare
The most economical way to tempt your tastebuds would be to indulge in hawker fare. The average price for a meal complete with a drink is approximately $5. Given 23 working days in a month and 3 meals a day, the total expenditure for this category would thus round up to $345. While Singapore's climate may be unforgiving to hawker fans, we should not be quick to dismiss the perks of having affordable yet scrummy delights at our convenience while being loud and comfortable with our friends sharing plates of delectable food.
2. Hunt for food deals & be a fan of credit cards
Nowadays, hunting for the latest food deals is an easy feat. Websites like deals.com.sg and moneydigest.sg have sprouted up to help consumers stretch their every dollar. At the same time, credit card companies are collaborating with food retailers to bring greater value to the table. Do not ever belittle the bang for the buck you can actually accumulate from these massively discounted meals.
For an income earner of $3,000, while it is unrealistic to dine in lavish cafes and restaurants every single day, it does not hurt to spoil yourself on weekends with the various credit card dining promotions. Imagine the euphoria from treating yourself to half-priced cakes or main courses on a budget of $240 for the 4 weekends?
While the sum of $30 to be spent on meals on a relaxing Saturday/Sunday may seem inadequate, it is actually double the weekday budget, meaning you have the discretion to spend more. Also, don't forget that you have the privilege of waking up late on a lazy weekend and skipping your breakfast. Go for brunch instead!
Alternatively, you can spend your weekend budget customising your home-cooked meals with your loved ones. The truth is, if everyone in the family were to pool their weekend budgets together, the spending power would increase tremendously. This would translate to a wide variety of mouth-watering foods presenting a tantalising spectrum of flavours, sights and smells for feasting.