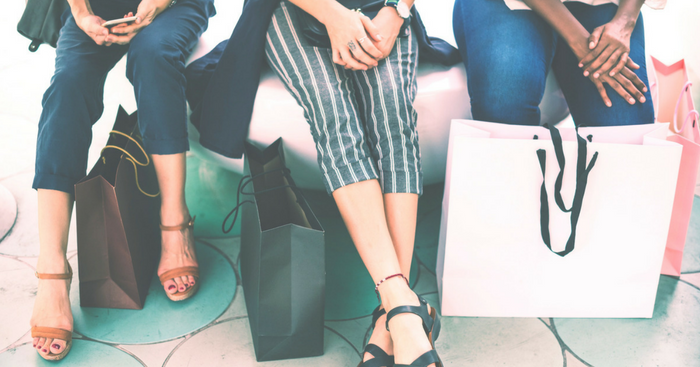 It's hard to believe how many saving opportunities there are within just one year. There's Black Friday weekend, pre-Christmas period, post-holiday time and there is this: the Great Singapore Sale. What is it about and is there anything you still don't know?
Fact 1: More is more
The Great Singapore Sale is so much more than just the sales. Over the recent years, it has grown so much that both the stores and the city itself organise concerts, lucky draws and other attractive activities for locals and tourists. Instead of mere shopping sprees, it's an excellent opportunity to meet new people, immerse yourself in the local culture and see what's happening in other parts of the city.
So who's participating? The simple answer is: anyone who's trading can take part in the GSS and offer their customers deals and discounts. Registration is not necessary, and there is always a possibility that your favourite store is taking part. Currently, online shops, such as Zalora give their users opportunities to save tons of money on luxurious products from top brands with discount codes and seasonal markdowns.
Fact 2: What purpose does it serve?
For any group invested in the event, the answer is different. On the one hand, the economy needs our taxes to thrive. The more we spend, the more taxes merchants pay and this is directly reflected in the services we receive as locals. For shoppers, it's a wonderful opportunity to stock on all kinds of goods, from fashion to house appliances. Some people don't buy anything throughout the year and do all the shopping from June to August. Finally, it's a fantastic opportunity for local businesses to advertise their services to locals and tourists. If you love their products, chances are you will return before the next year's GSS. What if you have no time for shopping due to a busy schedule? Anyone can stay updated at all times thanks to the event's official app.
Fact 3: Why is it so long?
It all started in 1993, and before 2016, the event lasted for only a few weeks. However, it was proven that tourists from other countries, like China, often visited Singapore and would have benefitted from taking part in the GSS. This is why the year 2016 was the first one where the shopping spree was extended to ten weeks. This year's event started on the 8th of June and is scheduled to end on the 12th of August. There is still plenty of time, but stocks don't always last for too long at these prices. Of course, those who reside in other countries can take advantage of international shipping offered by many stores. In Singapore, on the other hand, Lazada brings many household items and gadgets with the Great Singapore Sale for less.
Fact 4: How can you make it more convenient for yourself?
In the past, you wouldn't have known about the sales unless you went to the store or someone you know had told you about them. Fortunately, with online shopping, it's no longer the case. The Internet gives infinite opportunities to all shoppers who want to get the best value for the smallest money. Most of the shops, even those which carry luxurious goods, now offer online sales to shoppers. What is more, they can be found both on- and offline. If someone prefers to go to the shop, they can view the information on promotions on the internet and then check them out in person. Those who like to stay online can visit discount websites, such as Picodi which gathers all those fantastic GSS bargains in one place.
As you can see, there is always something to learn about The Great Singapore Sale and the fact it's getting bigger and bigger every year only shows that the sky truly is the limit. With the right attitude and a little planning, you can furnish your house, restock your closet and buy all essentials for your upcoming baby. All of that for considerably less money.