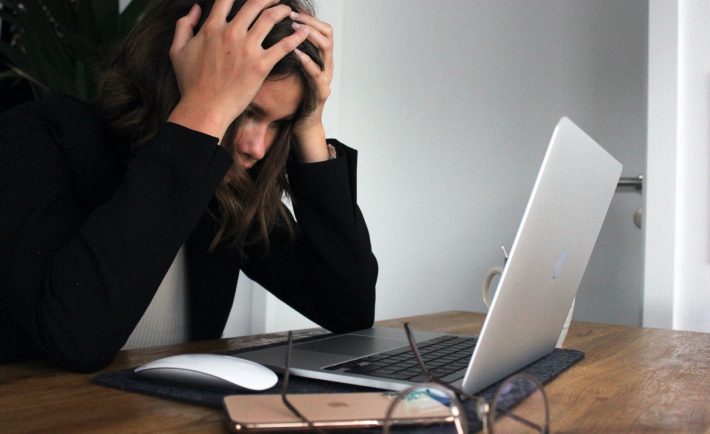 Image Credits: unsplash.com
It is challenging to maintain a perfect record of accomplishment of hiring the right people. Occasionally, a bad apple slips into the basket. You can end up with an unpleasant employee in your team. Whether this employee is difficult to work with or is dishonest, having this type of an employee is any employer's worst nightmare.
The simple answer to how to handle dishonest employees is to get rid of him or her. However, you have to resolve matters following the established rules and principles.
#1: GET UNQUESTIONABLE PROOF OF THE DISHONEST BEHAVIOR
If you are someone mediating a case of dishonesty, your first step is being absolutely certain that the act took place. You should look for evidence while using legal methods and fully respecting privacy laws. Another employee's words are not strong enough evidence to conclude that you are dealing with a case of dishonesty. You need to cover all the bases.
#2: BE DATA-DRIVEN
It is easier to detect dishonest and corrupt behavior when everything is measured and tracked. Expenses need to be closely tracked. Accountability can also be put in writing such as having an Equipment Accountability Form. Apart from receipts and expense sheets, you can perform a background check on the employee in question.
You need to find out if the employee in question has a history of dishonest behavior or if this instance is an isolated case. You can contact any of his or her former employers to get a wider perspective.
#3: ASSESS THE IMPACT IT HAS ON YOUR ORGANIZATION
After examining the facts and realizing that you are dealing with dishonest behavior from an employee, the next step is to evaluate what the consequences are for the company. Realistically, evaluating the potential impact of this situation can help you make a plan on how to handle it appropriately.
#4: DISCUSS THE MATTER WITH THE EMPLOYEE
Once you are certain that dishonest behavior took place and you have investigated the impact it can have on the organization, you need to openly discuss the matter with the employee in question. Such a discussion can reveal the motives behind the employee's behavior and even resolve the entire issue in situations when the damage was minimal.
#5: SET CLEAR CONSEQUENCES FOR THE DISHONEST BEHAVIOR
Set clear consequences for the dishonest actions, starting from a probation period up to termination. Knowing there are clear and well-defined consequences can help you take action and move ahead. I am not saying that it is easy to do, but it is a crucial step to making things right.
#6: ENCOURAGE OPEN FEEDBACK AND TRANSPARENCY
Build a culture that encourages transparency and openness. Workplace transparency is open communication between leaders and employees. Leaders shall commit to openly sharing expectations, mistakes, setbacks, feedback, revenue, and other metrics.
If a team member thinks something seems out of the ordinary or something seems off, he or she should bring it up and comfortably escalate the matter to the manager.  Leaders can lead by example through giving constant feedback or constructive criticisms.