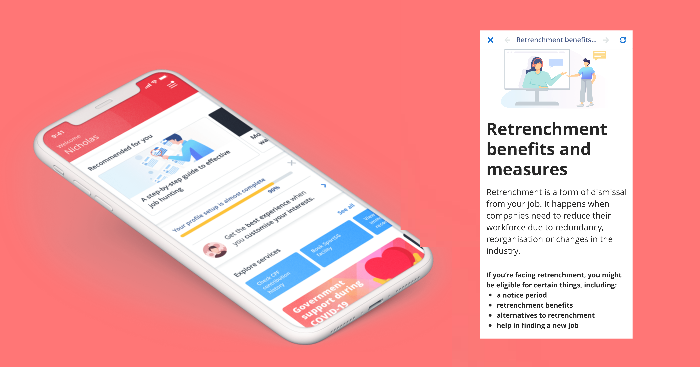 The coronavirus pandemic has upended the lives of many families and caused a loss of jobs. To help retrenched workers and jobseekers, GovTech collaborated with Workforce Singapore ('WSG'), e2i, TADM, TAFEP and SkillsFuture Singapore ('SSG') to develop new modules on the LifeSG App (rebranded from Moments of Life). These employment support modules take a user-centric approach to show relevant information in a bite-sized manner that is easy to understand for the everyday man on the street. It informs target audience on the assistance and job opportunities available to them. Simply look for these modules under "Discover your next career steps and find support" section under the home page of your LifeSG App.
Here's a summary of each employment support module that you will find on LifeSG App and how they can be of help.
1. Know Your Retrenchment Benefits and Measures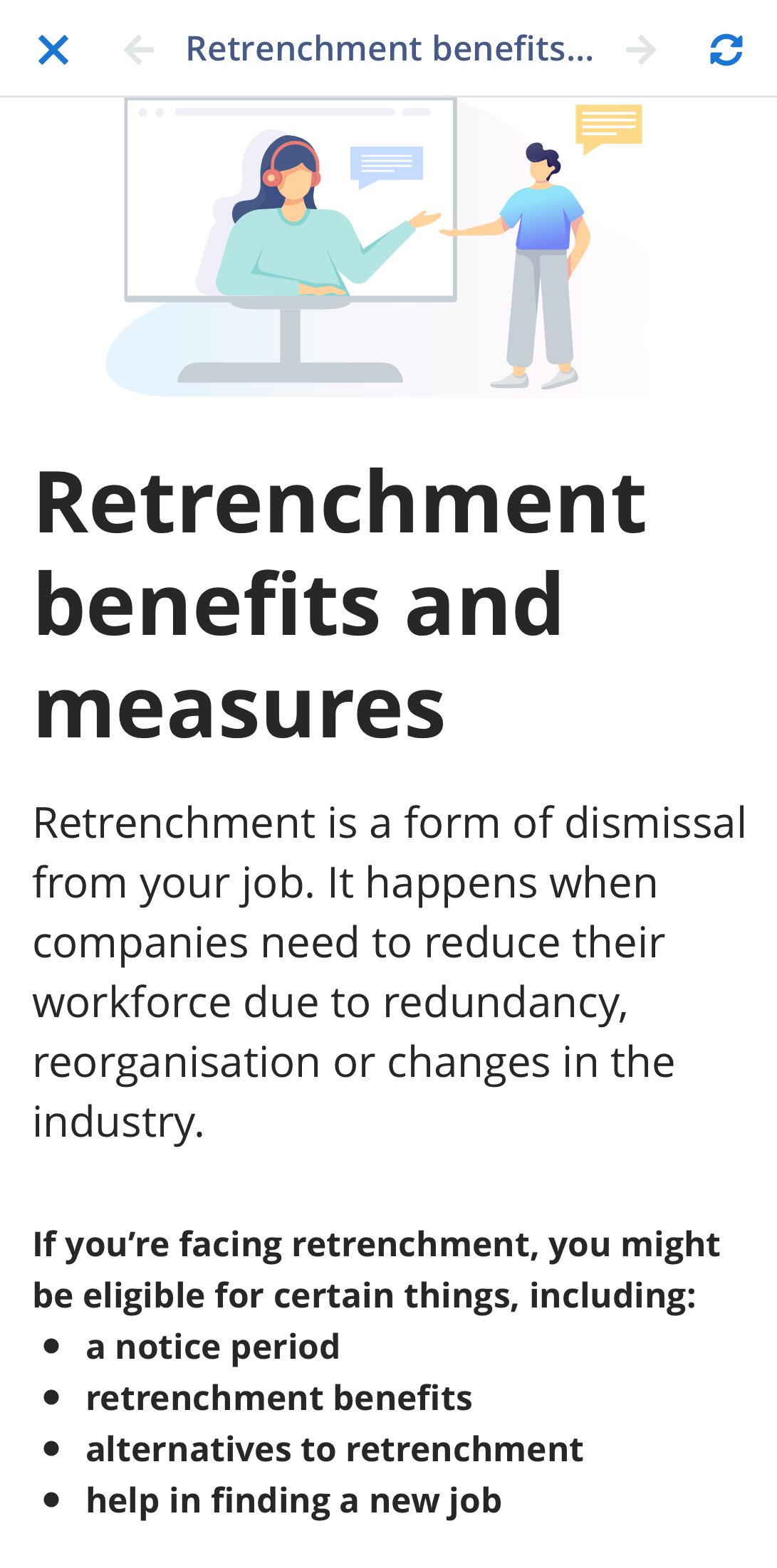 Workers who have been retrenched or are at-risk of retrenchment may not be aware of the resources available to help them during this difficult period. They may also be unaware of the benefits due to them when faced with an impending retrenchment. Some of the benefits that retrenched workers may be eligible are the following:
a notice period,
retrenchment benefits,
alternatives to retrenchment, and
help in finding a new job
As employees, it is critical for us to understand our rights so that we know what precautions to take and what to do if there is a dispute.
2. Support for Your Job Search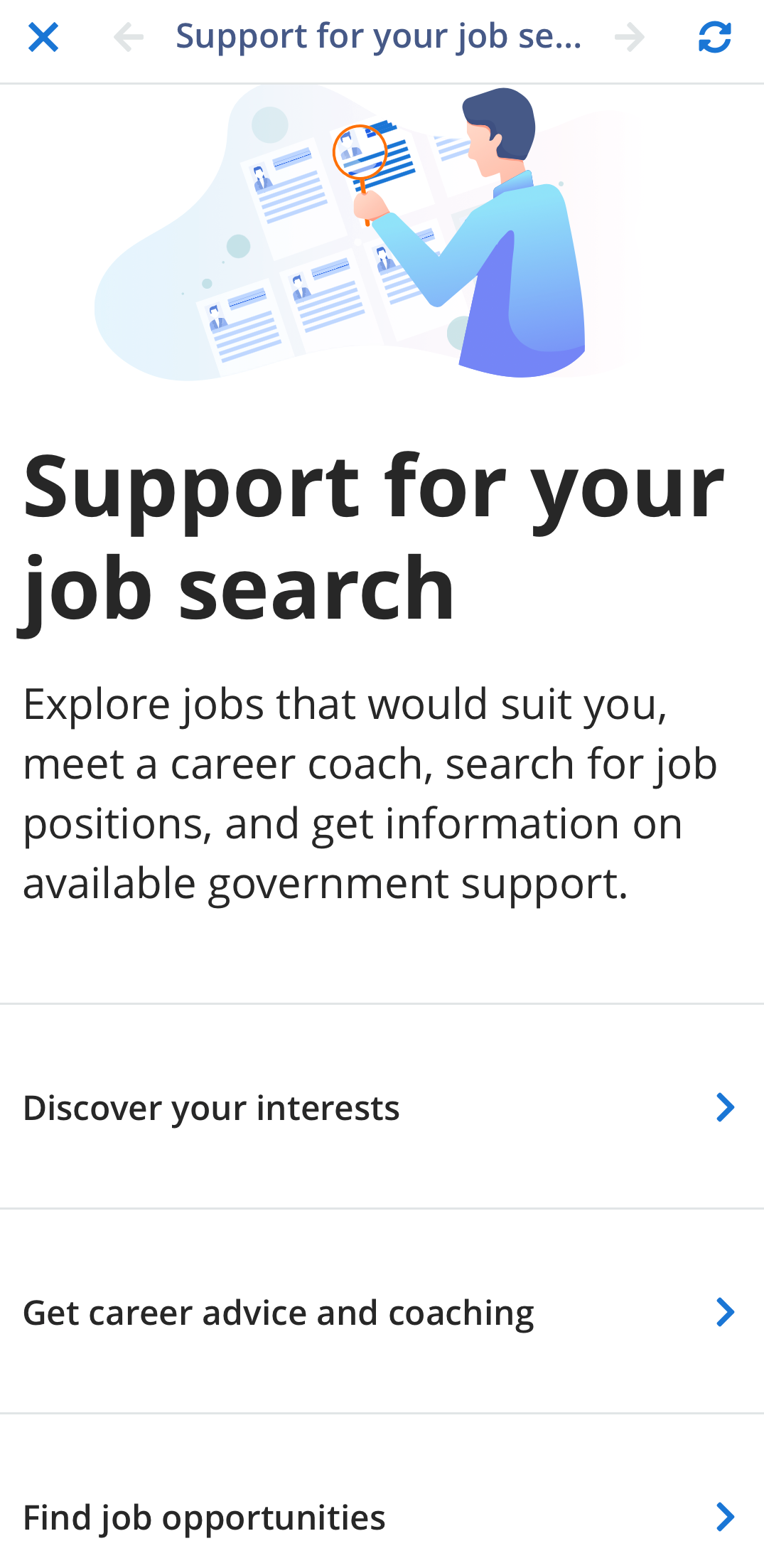 The "Support for your job search" module helps retrenched individuals and job seekers to:
Find opportunities for new jobs via career fairs, access government support schemes and convert existing skills to make a mid-career switch. These enable the job search process to be more efficient, as well as increase the number of job opportunities that they can access.
Access customised advice and forge career plans from career coaches at WSG, e2i etc. These professionals will help you to understand your personality, area of interests as well as strengths and weaknesses. All these are useful to guide you to better understand your career objective in life
Explore courses to upskill/reskill to ensure that you are always ready for your next role in this fast-changing world. Armed with the relevant professional certifications, you will be one step closer to landing the job that helps you achieve your career goal.
Do not underestimate the toll that every unsuccessful job application takes on a job seeker's morale. Therefore, having a well-thought-out strategy advised by the professionals and executing it is half the battle won in your job search.
3. Financial Support for Workers and the Self-Employed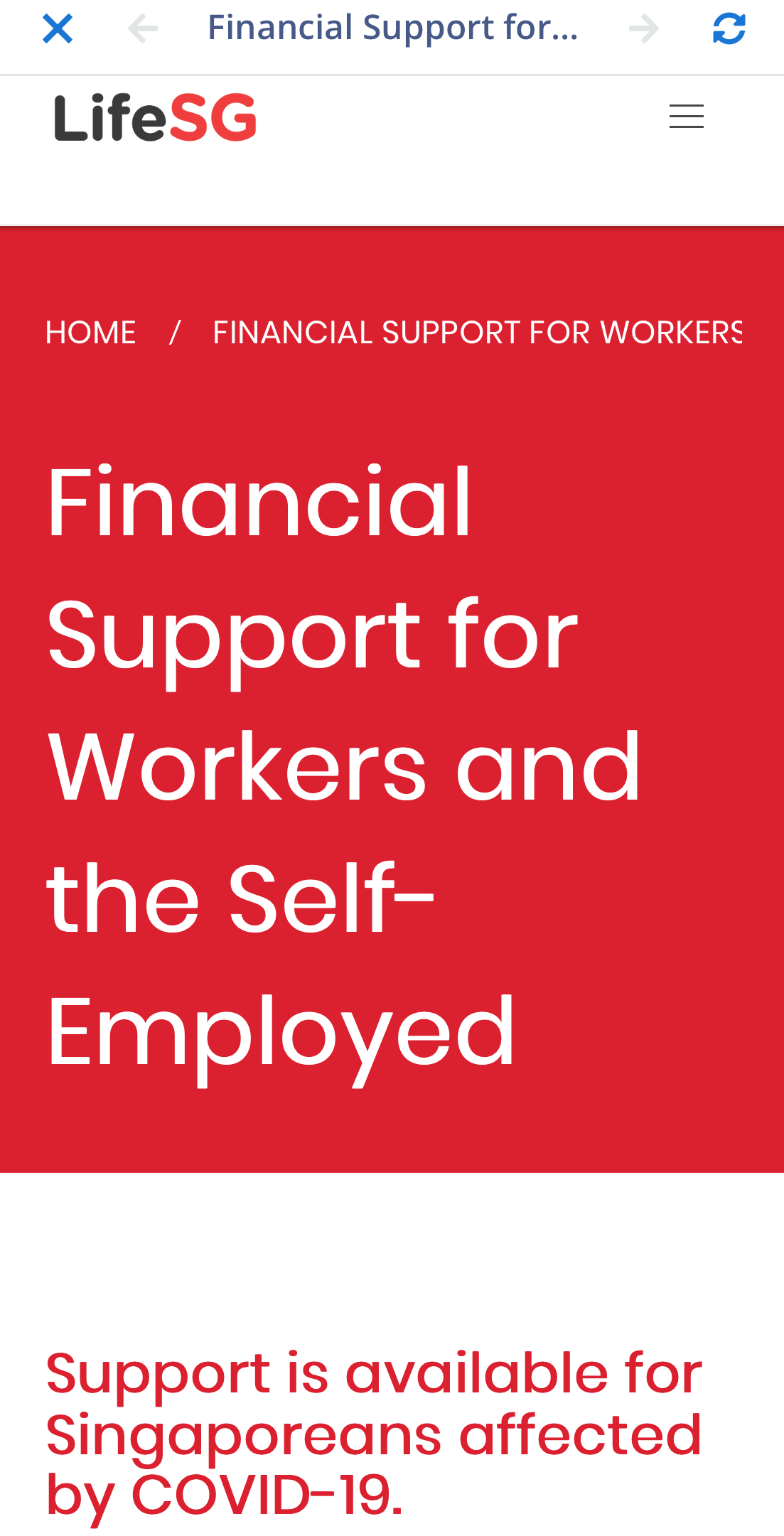 Ever since COVID-19 struck, the Singapore government has been quick to dole out relief measures to provide financial support in an unprecedented manner to ensure that no one is left behind. This specific module is handy in allowing individuals across the different employment categories to browse the various listings of government agency schemes and COVID-19 relief measures:
Unemployed (including retrenched) individuals
Lower-income individuals
Individuals with reduced income
Self-employed persons
Here is a case study of how an unemployed individual can tap on the various government agency schemes and COVID-19 relief measures to tide him through this difficult period. Mr Tan is a 40-year-old Singaporean who works in the travel industry. As a result of the COVID-19 pandemic, he has been placed on involuntary No-Pay leave by his company. He can apply for the COVID-19 Support Grant and receive up to $800 per month for 3 months which would be credited directly into his bank account. In addition, he can receive Job and Training Support by Workforce Singapore (WSG) or The Employment and Employability Institute (e2i) to help him upskill and reskill. This allows him the option of convert existing skills to make a mid-career switch should he decide to. Understanding the various schemes and grants available to him, he can conveniently apply for them online via the mobile app.
With information organised in a succinct manner, it is easier for them to know what financial schemes they are eligible for, as well as information on the application process. This ensures that those who need financial aid gets them in the shortest possible time so that the disruption to their daily lives is mitigated.

https://articles.life.gov.sg/financial-support-workers-self-employed/
Scan the QR code for more articles on the type of support available for Singaporeans affected by COVID-19.
Download the LifeSG App Today
Government has set aside plenty of help so that Singaporeans can tide through this pandemic and emerge stronger. Download the LifeSG App today to get a firm grasp of this helpful information. Also keep a look out for more features related to providing employment support that will be rolled out in subsequent phases.

Discover your next career steps and find support with the Employment Support modules on LifeSG App!