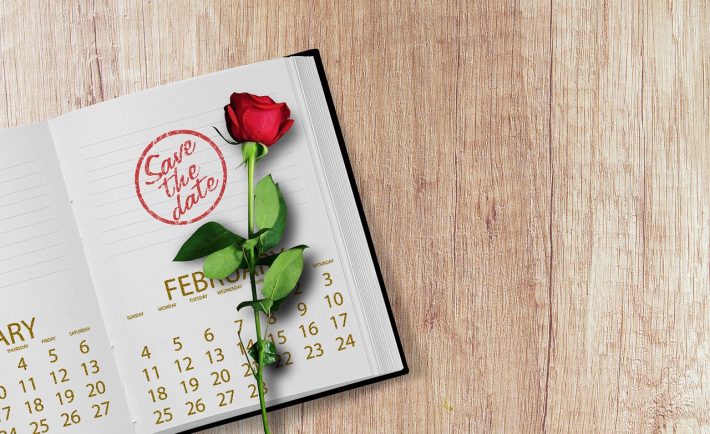 Image Credits: pixabay.com
For many people, planning a wedding can be a time-exhausting task. It can feel like you are taking another full-time job on top of your current one. Do not fret just yet!
Proper organization, delegation, and time segregation can keep you sane throughout the planning process. Not to mention, you will still be able to keep your beloved job!
ORGANIZATION
To keep the boat afloat, organization is the key! You can either organize your wedding tasks traditionally (i.e., using paper and pen) or digitally (i.e., using computer software and apps). Traditionally, you must keep your wedding tasks and calendar in one notebook. Do not forget to give your partner a copy! Fortunately for you, you can easily update your partner or your wedding squad by creating a digital file.
Go digital to enjoy the ease of accessing your wedding tasks while you are at work or while you are on the go! Google Drive, its computer software and its phone app, is a good option to seamlessly keep everyone on the wedding planning loop. Remember to use your personal email when getting back and forth with the suppliers and other people. You do not want to use the company's email to complain about your supplier!
DELEGATION
Whether you like it or not, your career should remain your top priority during the wedding planning process. As such, you must turn to your friends and relatives for help. Treat wedding planning similarly as a big project in the office. Delegate wedding tasks to your wedding squad and provide everyone with a clear description of what they are responsible for. Pass the tasks that you know they will be great! Then, keep the communication lines open to review their works.
It is more efficient to split the delegation with your partner by creating a wedding checklist that includes proposed deadlines. These deadlines will help you to accomplish everything on time.
TIME SEGREGATION
Time management begins by scheduling your couple calendar according to your wedding tasks. This way, you will know you set aside the necessary time to tackle important matters. Moreover, you will be able to set your phone's alarm to keep track of everything.
Now, let us go to your downtime. Maximize the time you spent on commuting or relaxing by setting appointments with your wedding suppliers or by finalizing some details. It is better to search Facebook or Instagram with a goal in mind!