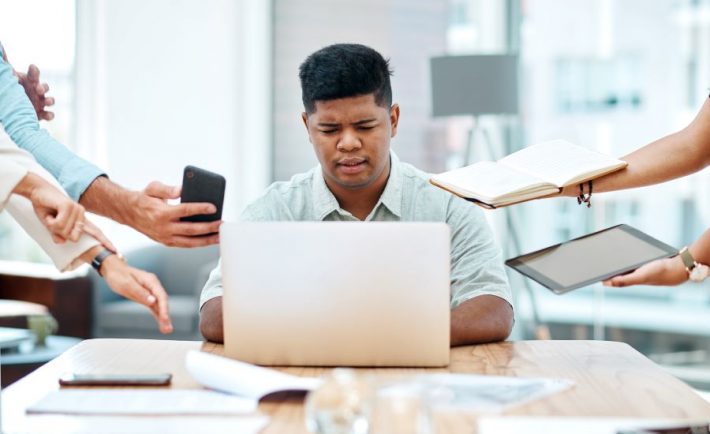 Image Credits: hercjobs.org
Most individuals struggle to say no because they feel terrible for not assisting and for not being a team player. Unfortunately, saying yes to everyone and being overworked is neither healthy nor productive.
Knowing how to say no politely can convince your colleagues and supervisor that you aren't refusing to help them because you don't want to, but because you are overloaded and can't take on additional responsibilities at a particular timeframe. Remember, if you're fatigued, it makes you extremely unproductive.
Read on for ways on how to say no at work.
Don't drag
Since you already know the reply you're going to give, don't ramble. It will only get worse with dragging and the mental strain will add to your tension. Furthermore, it is fairer for your colleagues because they will have more time to find someone else to take on the task.
Stay flexible
If you can't accomplish something on a given day, try to ask if the both of you can agree on another deadline. If you don't have the time or resources to accomplish the entire job, volunteer to undertake only a portion of it. The main idea here is to remain adaptable.
Weigh your priorities
Staying on top of your priorities can assist you in determining whether or not you are capable of taking on additional responsibilities. Say no if you notice that you already have a lot on your plate and that taking on more will make you feel overloaded.
Explain in a candid manner
Too frequently, individuals give insignificant excuses and then hide the true reason they're saying no for they believe it's unnecessary to share. The little, self-deprecating justifications, on the other hand, are unpersuasive and can be readily dismissed. Be honest about why you're saying no to avoid resentment. Keep calm, precise, and on topic when revealing your situation.
Ready yourself for negative responses
Negative feedback is something you should expect. It's possible that your coworker is unhappy and might instantly burn the bridge. However, bear in mind that you can impact but not dictate how other individuals react. To put it another way, you can't satisfy everybody. Don't make the mistake of seeing your coworker's response as a dilemma between a potential conflict and maintaining a working relationship.
We are aware that it's difficult to say no at work, but it's often required. You must define the limits and speak up for yourself; cease over-apologizing and yielding to demands to put others' concerns ahead of your own. Ultimately, rejection is a talent that takes practice to master so don't be too hard on yourself right from the get-go.