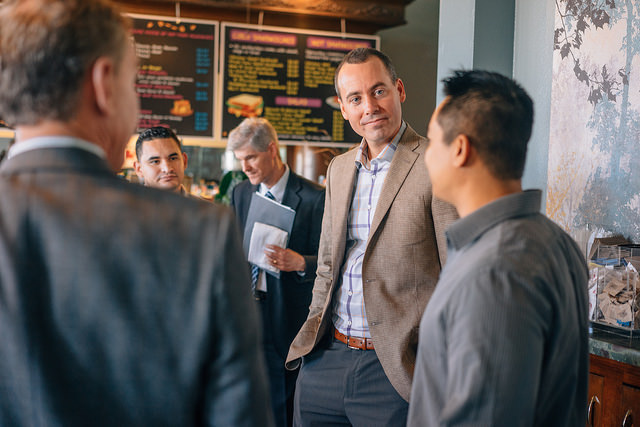 Image Credits: Internet Association via Flickr with Creative Commons
Although you are eager to venture on the business scene in Singapore, you must first be aware of your chances. In 2012, a research showed that 3 out of 4 start-up businesses fail.This is why it helps to know and learn from the usual mistakes that previous business owners have made.
These are just four of them:
1. GETTING OFF ON THE WRONG FOOT
It is paramount to choose the right partners, team, co-founders, or investors to start the company with. Not only does your skills have to balance but also your values must be aligned too. What is even more difficult than having unsuitable partners is having a lone founder. Well, your chance of succeeding is slimmer when you do it alone because of limited access to resources and funding.
2. HAVING TOO MUCH OR TOO LITTLE MONEY
Raising bountiful amounts of money can make you appear more successful but it shifts away the real focus of the business – the clients. You must give more time and energy into making your product appear impressive for all the consumers to patronize.
On the other hand, having scarce funding because of underestimating the start-up costs can lead you to using your own savings just to meet the business' monetary needs. You can either use your retirement savings or borrow money from friends and family. This is not always a good idea! Furthermore, you will not be able to optimize your product to its full potential.
3. MISTAKE IN TIME
Jonathan Wegener, the founder of ExitStrategy and Timehop, told Mashable that a common mistake that companies make is wasting one of the most valuable currency on Earth – time.
He then said this: "The biggest mistake I see is companies waiting too long to release the product. It's easy to let the scope of what you're building get out of hand. But equally importantly most startups build much more than they truly need to, but this is often only realized in hindsight".
4. PAYING NO ATTENTION TO THE PRESENT OR FUTURE CONSUMERS
Engaging in activities that enable you to reach out to your potential clients earlier on can help you reach success. Get feedback from the present consumers to examine the demand for your product and the uniqueness of your brand. Then, target your future consumers by using social media.
Related Article: 4 Amazing Ways To Use Social Media To Save Cash