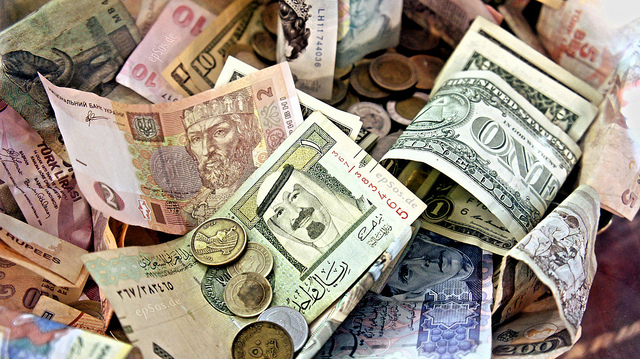 Image Credits: epSos .de via Flickr
Has your strong desire to travel been itching you these past several weeks? Is your schedule free enough for you to travel at least 3 days away? If all your answers point to "YES" then, it is time to give in to your wanderlust!
As you let your heart decide which country you shall go next, it is paramount to understand the value of your money and the cost of living dynamics. These said information would help you build the travel fund that is suited best for your trip. Furthermore, you can carry a little more pocket cash in case an emergency rises.
Looking into the globe through a microscope, a few of the countries you may visit are Australia (Continent: Australia), Italy (Europe), China (Asia), South Africa (Africa), Canada (North America), and Peru (South America). Hooked to the globetrotter idea already?
Then, browse through the things that you can buy with S$2.50, S$52.50, and S$1,500…
S$2.50
In Australia, or Commonwealth of Australia, you can buy 1 liter of milk for S$1.53 or a 1.5-liter of water for S$2.48.
Are you a salad enthusiast? Try the lettuce (1 head) from Italy for S$1.35. The 1.5-liter of water there costs S$0.76 only!
If you love imported beer, get a 0.33 liter bottle for S$1.59 in China. Otherwise, conquer your thirst with the very affordable S$0.65 1.5 liter of water.
In South Africa, you can purchase 500 grams of white bread loaf for S$1.31. And, their 1.5-liter of water retails for S$1.47.
Going up to Canada, you may purchase a kilo of tomato for S$1.90 that is otherwise S$2.66 in Singapore. The 1.5-liter of water? It costs about S$2.43.
Lastly, Peru offers friendly priced domestic beers (0.5 liter bottle) for S$1.84 while their 1.5-liter of water is priced at S$1.16.
S$52.50
You can ride a cab (normal tariff) with an hour of waiting for S$51.31 in Brisbane, Australia.
And, if you are a sucker for cheese, get 2 kilos for S$46.14 in Milan, Italy.
There is nothing but pure regard for your money at Zhuhai, China where a three-course meal at a restaurant can cost about S$43.38 for 4 people!
However, in Johannesburg, South Africa it is a tad pricier as the three-course meal at a restaurant can cost about S$48.74 for 2 people.
In Cold Lake, Canada, chain store (e.g., Zara) dresses are priced cheaper at S$43.78 whereas it retails for S$63.60 in Singapore. That is saving you S$19.82!
In the capital of Peru called Lima, you can enjoy 3 hours of playing tennis on a weekend (S$35.94) plus catching a flick on its international release (2 seats for S$15.76). Talk about an ideal date!
S$1,500
With this larger amount, you can rent an apartment for a month (inclusive of Internet services) at all these countries discussed. For instance, in Australia, you can rent a 1-bedroom apartment on the outskirts for S$1,187.62.
While in the world's eight largest economy, an Italian 1 bedroom apartment outside the city costs S$1,034.54.
For an incredibly cheaper price, visit China where you can rent a 3-bedroom apartment at the city for S$1,030.15.
Or go to South Africa where a 3-bedroom apartment at the city is about S$1,409.27.
And, if you have a month long business trip in Canada, consider renting the 1 bedroom apartment in the city for S$1,340.63.
Finally, Peru's 3-bedroom apartment at the city will cost you approximately S$1,107.23.
Oh! By the way…all these data were collected from Numbeo. It is a website that stores the world's largest database of user contributed information about global living conditions. It has been mentioned in internationally renowned newspapers and magazines such as BBC, Forbes, The Economist, and New York Times among others. See for yourself! 🙂