Today Little Flower Hut, a florist shop is announcing a new on-demand flower delivery option, Little Flower Hut will deliver your flowers to your assigned destination within the next 60 minutes in Singapore. Little Flower Hut is one of the best flower companies in Singapore and the only company allowing customers to order online and get their flowers delivered within 60 minutes. They are providing the fastest delivery services all over Singapore. Little Flower Hut has been proudly serving the best and fresh flowers to its customers for a long-time all over Singapore.
Their delivery services are the fastest and cheapest flower delivery services in all Singapore, now with this 60 minutes On-Demand delivery, their flower delivery will become the fastest delivery across Singapore. Little Flower Hut cares for its clients that is the reason they provide cheap flower delivery and they do not add any extra amounts or hidden amounts to your bills. The new delivery system of Little Flower Hut also is a cheap flower delivery option provided by Little Flower Hut to its clients as well. This system will not only ensure the quickest possible flower delivery across Singapore but also will provide a cheap flower delivery option to clients of Little Flower Hut.
Easy Online Booking System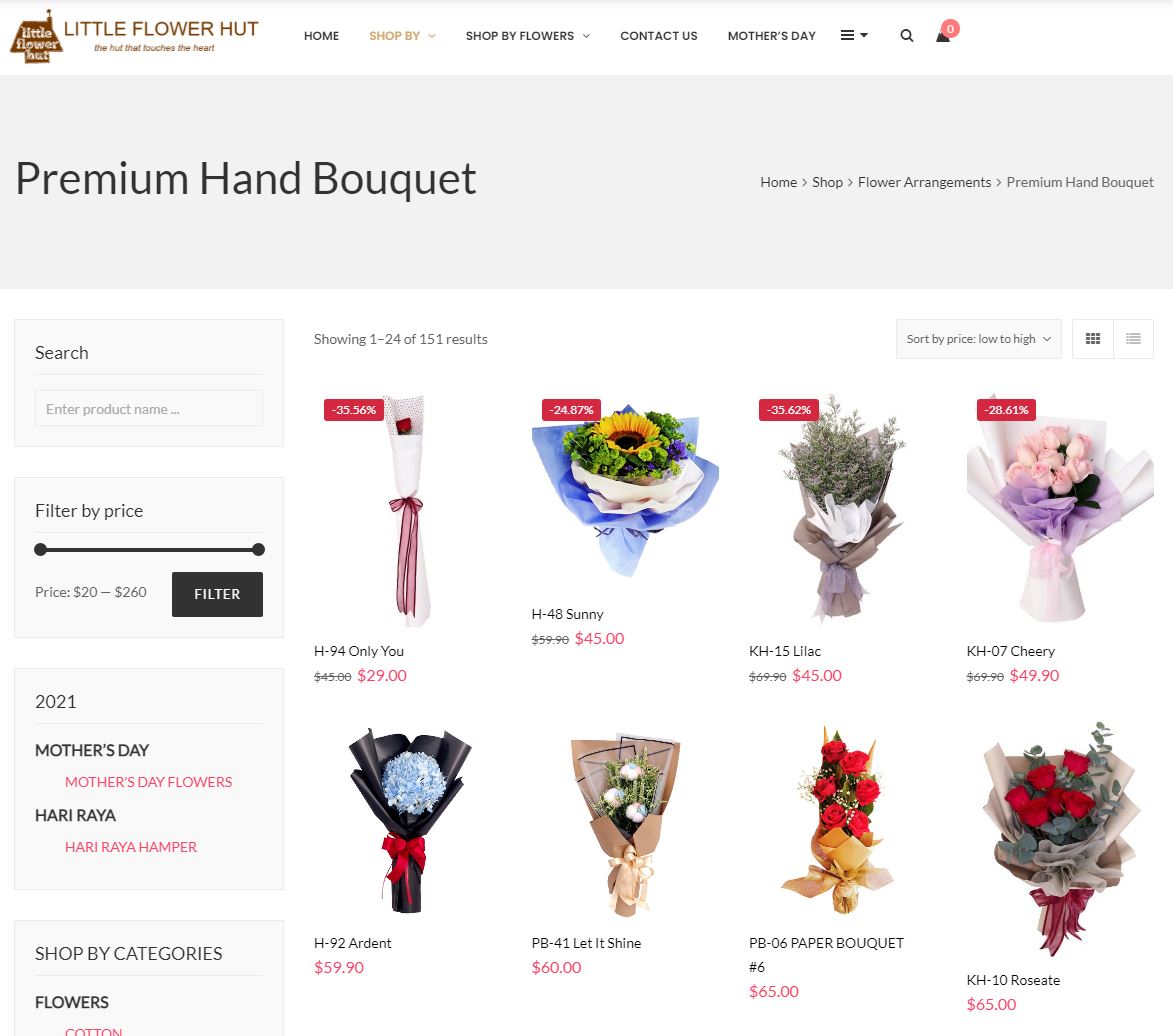 Little Flower Hut, a flower shop has been serving the clients flowers using different delivery methods, they provided their customers with a same-day flower delivery option as well. But now they are also offering an even quicker and faster delivery option. If you need a speedy delivery you can now easily order a 60 minutes flower delivery option and get your flowers delivered to your doorstep within the next 60 minutes, You also have an option to choose about your delivery within a day or same-day delivery.
The florist is also offering an online flower delivery system to its clients. Customers can now order from their website with a wide range of flowers variety online. You can choose which flowers you want, and you can order online delivery using their online platform. When placing an order, you will have multiple options between flowers, bouquets, and designs to choose from. You can design a custom bouquet for your loved ones as well and can get them delivered to their doorstep.
Personalised Flower Delivery Service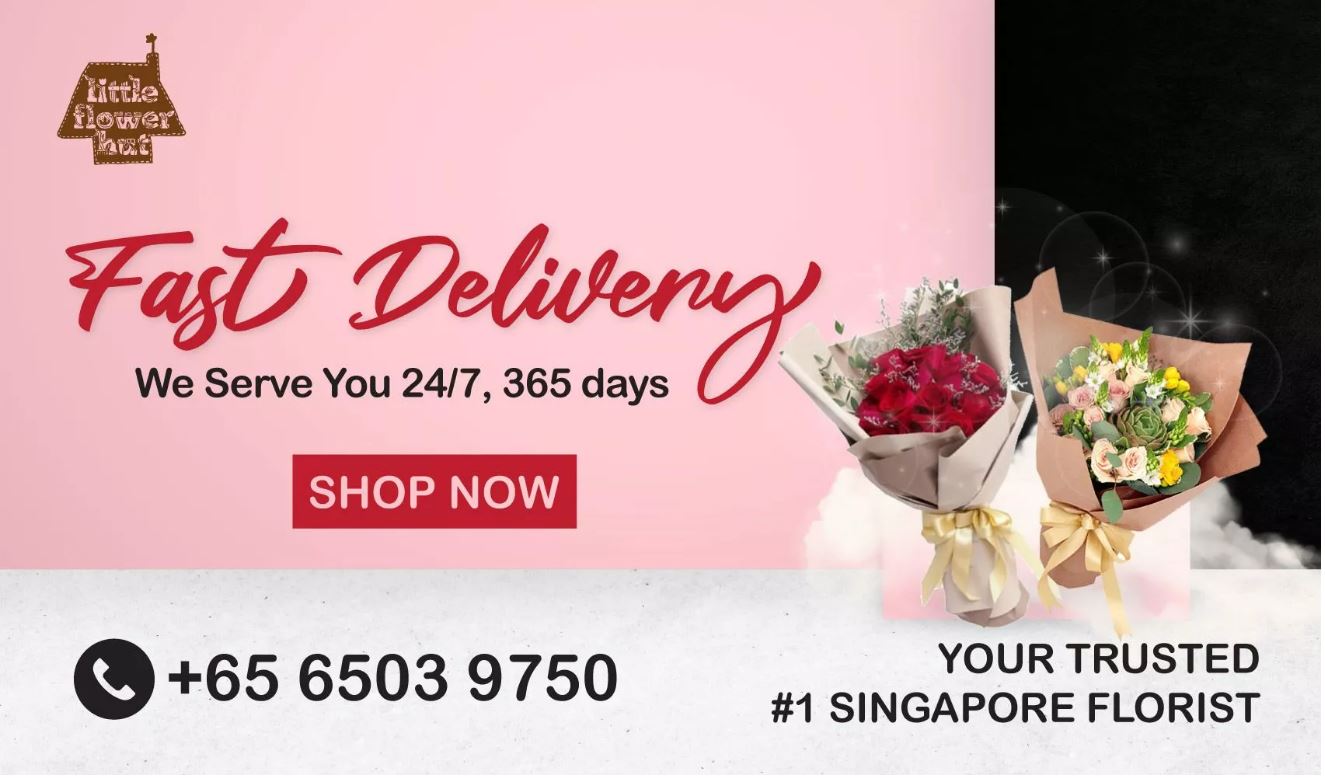 Little Flower Hut is providing the best flower delivery service, they use their network in a very efficient way to make sure that they deliver on time and hence have earned the badge of the best flower delivery service in Singapore. Little Flower Hut now offers many different delivery options to the customers including same-day delivery in Singapore and 24-hour flower delivery in Singapore also a new and fastest delivery option on demand, the 60 minutes on-demand flower delivery service. Only provided by Little Flower Hut to its valued customers on their special demand.
Here are a few options to choose from their floral delivery services:
Same Day Delivery
24 hours Delivery
Express Delivery
60 minutes On-Demand Delivery
Other options are provided by Little Flower Hut to its customers to choose between, free flower delivery is also among those options to choose from. The clients can choose the free delivery option to lower the costs of their flower delivery to zero. There will be no hidden charges or any charges for the delivery of your flowers to your destination. Their delivery system facilitates customers in their daily flower arrangement needs as well. The customers can order from them to deliver a daily or weekly floral arrangement for their offices. To help them in creating a better corporate image in the corporate world.
About Little Flower Hut: Little Flower Hut is a Singapore-based company offering its clients flowers delivery and florist-related help. Providing customers premium quality services in the flower arrangements and delivery. Offering customers, a variety of options to choose from and different methods of delivery. Including the new On-Demand 60 minutes' delivery.
Company: Little Flower Hut
Rates: $29 – $500
Contact: +65 6503 9750
Email: [email protected]
Address: 25 Jalan Chegar Singapore 578483
Website: https://www.littleflowerhut.com.sg/