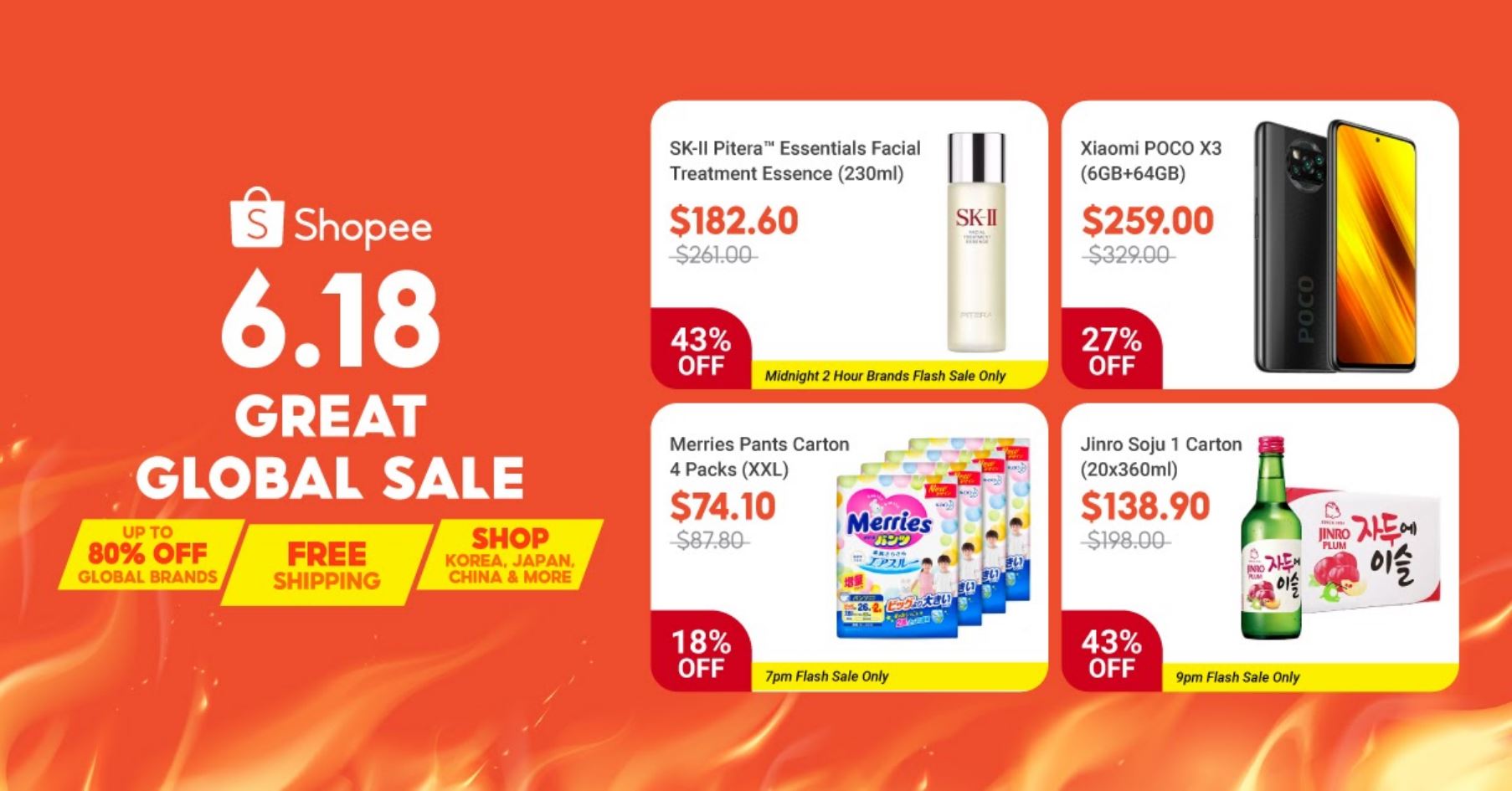 Want to shop without paying top dollars? Don't worry, Shopee has got you covered. That's right, folks – the 6.18 Great Global Sale is here with summer's best deals. Customers can look forward to 28% cashback that can be stacked on top of the sale items that come with free shipping. You can also shop for global deals from Korea, Japan and China — thanks to discounts going for as much as 80% during this shopping extravaganza day!
These incredible benefits are just the tip of the iceberg. Oh, and did we mention that the sale includes a free bubble tea each day? That's a cup of free drink a day and it's crazy!
Shopee 6.18 Great Global Sale (18 Jun)
The Shopee 6.18 Great Global Sale is commencing soon, and you're not going to believe the type of deep discounts that are available exclusively to Shopee users right now. Shopee promises new deals every hour, with the deals dropping in the app at 18 different time slots starting from 12am.
Shopee has also partnered with big brands such as Dyson, Xiaomi, Logitech, Fila, Sasa and more to offer up to 80% discount when the clock strikes twelve. Look out for Logitech's best-selling keyboard or Dyson's award-winning tower fan — going at ridiculously low prices.
You don't need to be a die-hard Kpop fan to take part in the Mega Korean Sale where you can expect up to 80% off skin care, cosmetics and makeup products from leading Korean beauty brands such as Cosrx, Wishtrend, 3CE, Nature Republic, Grafen & more.
PSA: The Google Authorized Retailer will also launch on Shopee on 18 June. If you have been eyeing a Google smart device, then this is your chance. Follow the store and grab a $5 off voucher to snag that coveted Google Nest at a discount. It could be that missing link that will transform your home into a Smart Home. Stay tuned for exclusive flash deals on 18 June. 
At the same time, Huawei will also launch a new variant of the MateBook D15 notebook which is powered by an Intel 10th Gen i3 processor on 26 June. Walk away with one for S$698 when you place a $1 deposit from 18 – 25 June, exclusively on Shopee.
Shopee Great Weekend Flash Sale (19 & 20 Jun)
If a single-day sale is not going to convince you of the sheer amount of offers out there, Shopee takes it further by extending the sale over to the weekend on 19 & 20 June.
You know the drill. Make sure you note the key timings where all the big drops are released: 12am, 8am, 12pm, 2pm, 6pm, 10pm and 11pm. Pay special attention at 12am as there are 6 x Deep Discount Million Dollar Deals that will be released. Shopee will also launch 6 deals at $0.66 and under during the 12am, 12pm and 10pm timeslots so you can enjoy upsized savings.
We've rounded up 8 special deals that are available exclusively on Shopee during this period. Make sure you scroll all the way to the bottom so you can check them out!
Snag These Best-Sellers That Are On Sale During The Shopee 6.18 Great Global Sale
1. Logitech MX Keys Advanced Multi-Device Bluetooth Wireless Illuminated Keyboard (UE Wonderboom Bundle)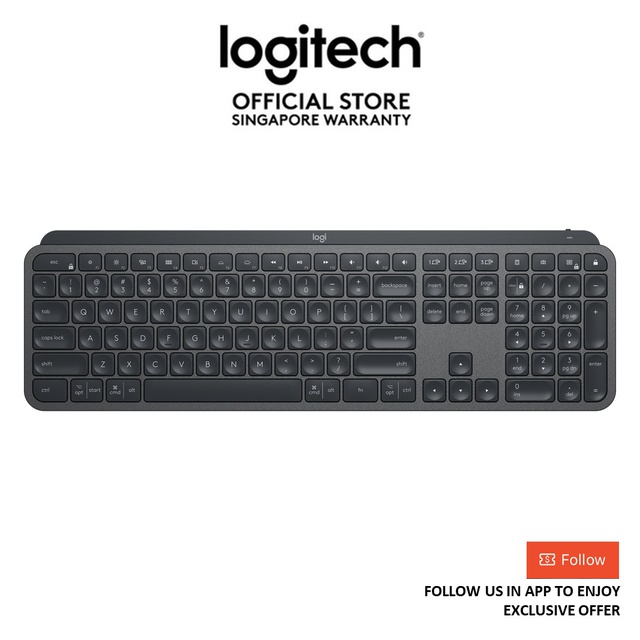 $318.00 $199.00 
*2 Hour Brands Flash Deal Price @ Midnight*
Designed for creatives and engineered for coders, the MX Keys is Logitech's first-ever keyboard that allows you to connect to up to three devices at once and type on them in one fluid workflow. You can switch between devices seamlessly with dedicated buttons to improve your productivity. It also boasts a proximity sensor that lights up the keyboard the moment your fingers approach and fade off when you leave the desk. It stays powered for up to 5 months with backlighting turned off and can be easily recharged with a USB-C charging cable.
2. Roborock S7 New Robotic Vacuum
$1299.00 $749.90
*Flash Deal Price @ 12am*
The S7 is Roborock's latest robot vacuum that comes with mopping functionality. Powered by Sonic technology, it scrubs your floors up to 3000 times per minute, eliminating dry stains for a more thorough cleaning. It also comes with intelligent mop lifting, VibraRise, that automatically lifts the mop off the floor when it is vacuuming the carpet. Equipped with LiDAR navigation with adaptive route algorithms, it creates accurate mapping precisely.
3. Flavoured Soju – Bundle of 3 Bottles x 360ML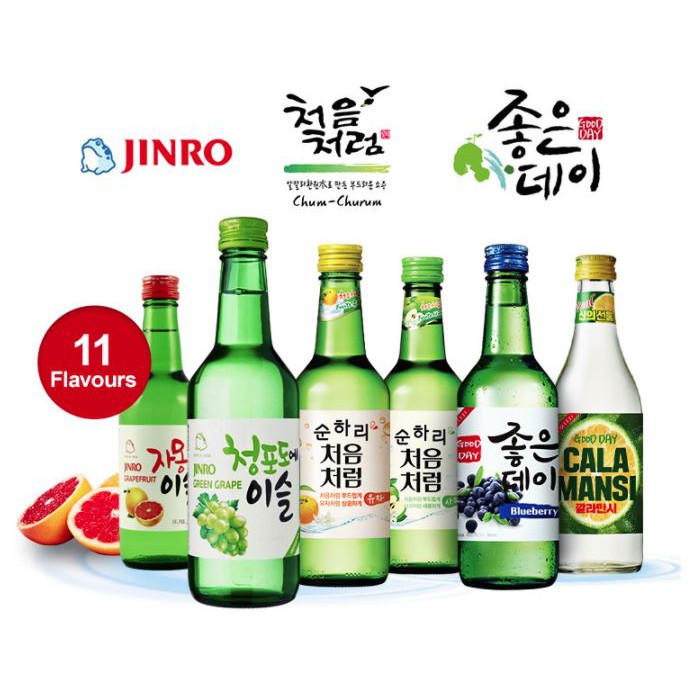 $38.14 $20.99
*All-Day Deal*
Widely popular in Singapore and in Korea, Jinro Soju is known for their smooth distilled liquor that is perfect to pair with your meal. Infused with different fruit flavours, the soju tastes so good and refreshing on every sip. Choose 3 out of 11 flavours for $20.99 with this bundle deal.
5. Fresh Rose Deep Hydration Facial Toner 250ml
$85.00 $43.80
*All-Day Deal*
Facial toners get your skin ready for moisturizers and serum while getting rid of excess oil and stubborn dirt. Fresh's Rose Deep Hydration Facial toner takes it further by softening the skin and making the pores smaller with rose fruit extracts, known for their nourishing and toning properties. Your skin will get the full moisturizing benefit as it is scientifically proven to improve hydration by 46% for six hours after application.
6. SK-II Pitera™ Essentials Facial Treatment Essence (230ML)
$261.00 – $313.00 $159.00
*Flash Deal Price @ 7pm*
One of the most awarded bestsellers in the skincare realm, SK-II Pitera™ Essentials Facial Treatment Essence contains more than 90% Pitera™ to keep your skin's natural renewal cycle in the optimum condition for skin nourishment. Start your journey to achieving crystal clear skin by including this in your daily skincare regimen.
7. Goon Diaper Giant Pack Pants Diaper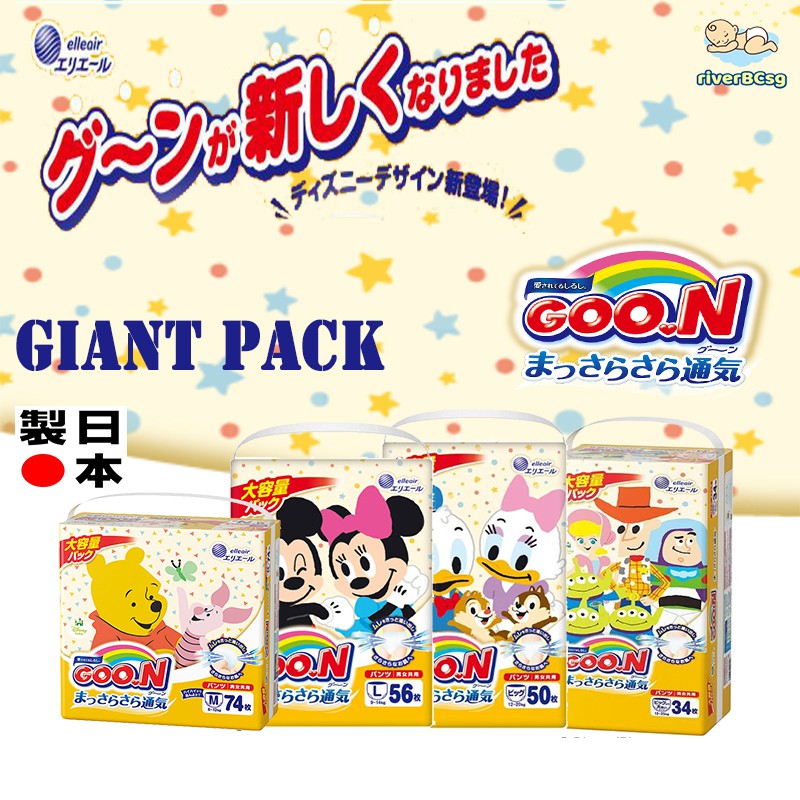 $39.90 $32.50
*All-Day Deal*
GOO.N Baby Diapers preserve the precious skin of your baby, from their first moments through their transition to potty training. The Japanese diaper brand helps keep your baby ultra dry with an embossed top sheet that directs moisture away. It also comes with a soft and dry outer mesh sheet to prevent leaks and reduce skin contact and irritation.
8. Merries Pants Carton, 4 packs (XXL)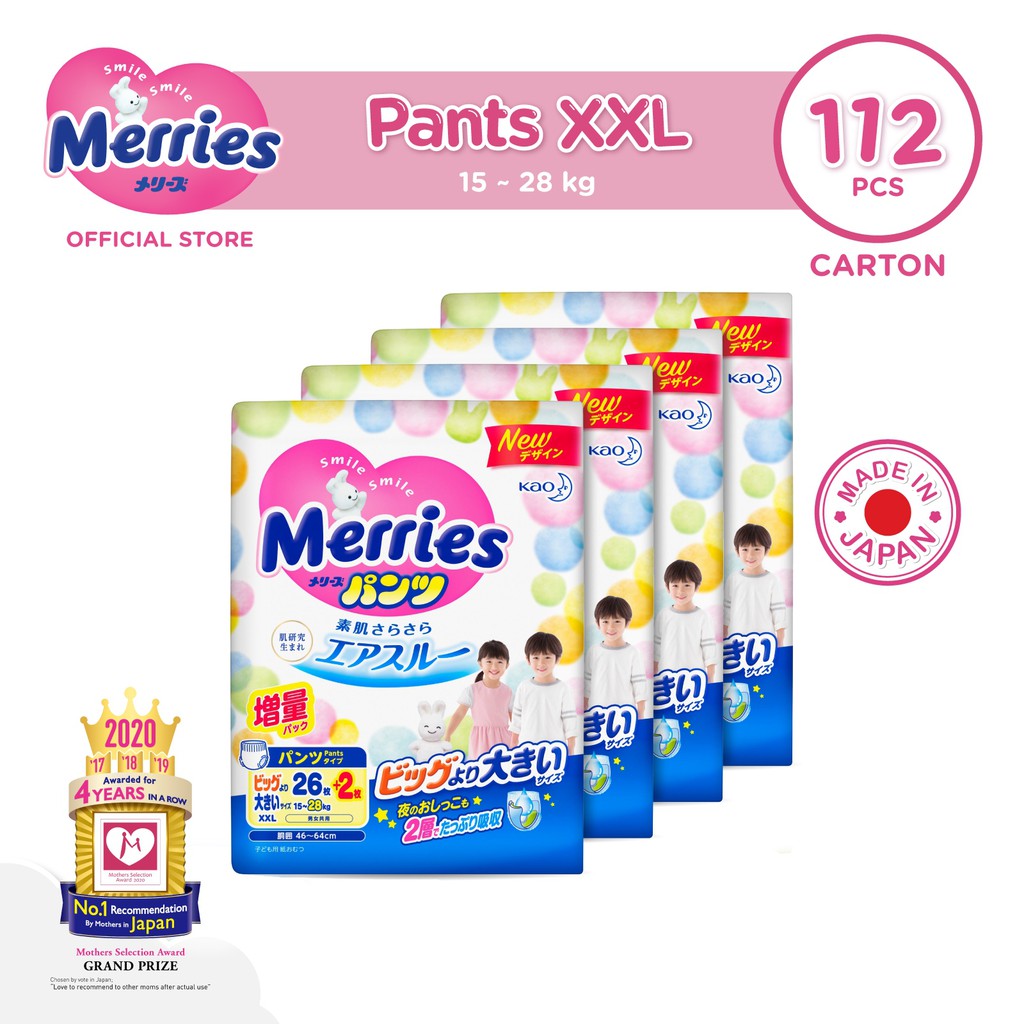 $87.80 – $105.00 $74.10
* Flash Deal Price @ 7pm*
The top recommended diaper brand by mothers in Japan, Merries Pants, is specially designed to encourage superb absorbency and exceptional breathability. It provides dry comfort for active babies with airy channels around the waist without restricting the movement. It is not only gentle to the babies' sensitive skin and is a joy to wear!
---
On top of all these fantastic deals, new users can also enjoy $7 off a minimum spend of $15 with Money Digest's exclusive promo code <SHOPEE618MD>!
Needless to say, this sale is going to be absolutely epic. If you're looking for the best place to shop during this phase 3 (heightened alert) period, you've come to the right place. Shopee has all of your daily needs, and more —  whether you're looking for a new pair of sneakers or to stock up your pantry, there will be something for you!