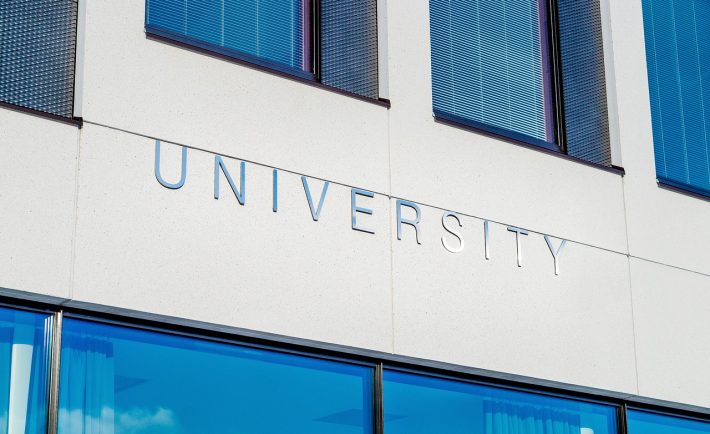 Image Credits: pixabay.com
Business, finance, accounting, or any other degree that pertains to the financial world has always been prestigious. With the rapid increase in eCommerce, more students decide to delve into finances. Some want to become financial advisors and work independently. Others strive to be part of large financial corporations. Whatever they choose, they need to have substantial background and major in a specific course. However, many students can't achieve their goals, as tertiary education in the US is expensive. Loans are clearly an option, but they often demoralize students by putting an extra burden on their shoulders.
There is a solution, though. The following list of the best finance scholarships will not only cover your expenses. It will help you remain focused on your studies and gain the necessary knowledge to work for the best companies after graduation!
Submission and Eligibility Criteria
Am I eligible? is the applicants' most common question. With the number of scholarships out there, it is impossible to envision whether you qualify for the program without checking its requirements. Every academic institution sets peculiar requirements to analyze every candidacy and check if they pertain to the program.
Indeed, there is a standard set of requirements. For instance, to be eligible for the scholarship, applicants should:
Be 18 years old or more
Maintain a GPA score of 3.0 or above
Be in financial need
When it comes to submission elements, candidates are often required to attach:
Application form
Official transcript of records
Letters of recommendation
Resume
FAFSA report
Coursework
Essay
The two last elements are often pivotal in the applicants' evaluation. They help the scholarship committee analyze the candidate's skill set and viewpoints on various aspects. Knowing how to tackle such tasks is imperative, so make sure to learn the structure and format of such pieces. You may probably ask, "but who can write an essay for me?" You will get a clear picture of what top-notch papers should look like by turning to such writing services.
The Best Finance Scholarships for Students in the U.S. in 2021
Once it is clear what criteria you have to meet to qualify for the scholarship, it is time to look at top financial scholarships in the United States.
NSA Scholarship Foundation
NSA Scholarship Foundation has long been supporting students in their aspirations to become first-class experts in the field of finance. The program requires meeting several parameters, which are:
Undergraduates must be enrolled full or part-time in accounting at an accredited four (preferably) or two-year college or university in the U.S.
Must major in accounting
Must have a minimum GPA of 3.0 or above
Must be citizens of the U.S. or Canada
The award amount varies, yet it doesn't exceed $2,200. The application deadline is December 31, 2021.
Mid-Atlantic STA Foundation Scholarship
The Mid-Atlantic STA Foundation was created to support students who study business and related disciplines. The program offers annual awards for active students who want to develop and enhance their skills. The Foundation awards two $2,000 scholarships for high school seniors and college students who took part in Stock Market Game.
Aside from that, the Mid-Atlantic Foundation offers two $5,000 scholarships for college and university students who reside in Virginia, Maryland, and Washington D.C. Applicants should also provide an essay on the given topic and attach an official transcript of records. The application deadline is set for June 2021. Recipients will be announced in August.
The MBA InternConnect Scholarship Program
The MBA InterConnect Scholarship Program looks for various college students majoring in a banking-related discipline to gain valuable experience and operate within the Missouri banking industry. The Missouri Bankers Foundation will award up to five $1,000 MBA InternConnect Scholarships annually to students who have served an internship in an MBA-member bank during 2020 or 2021. Candidates must meet the following eligibility criteria:
Be a Missouri resident or attend an accredited educational institution in Missouri
Have college sophomore standing
Be senior (but in this case, pursue graduate studies)
Apart from the mentioned, applicants must submit the next documents:
Letter of recommendation
Official transcript of records
Resume
Application Form
Essay
The application deadline is October 1, 2021.
NAFA Corporate Aviation Business Scholarship
The program is designed for students who plan to start a career in Corporate Aviation, precisely within the corporate aircraft Finance, Legal, and Insurance field. The NAFA Corporate Aviation Business Scholarship offers from $1,000 to $5,000 award amount annually. Applicants must attend higher educational institutions and major in Aviation Business or Management, focusing on Accounting, Finance, Marketing, or Business.
Other than that, candidates must fill out an application form and submit an essay on the given topic. The application deadline is set for October 31, 2021.
Horace M. Condley Scholarship Fund
Horace M. Condley Scholarship is designed for junior and senior students who major in accounting at McMurry University. The program was established many years ago by partners of Condley and Company, L.L.P., to honor the memory of its founding partner, Horace Condley, who stood up for the quality and availability of education. The award amount varies. The application deadline is November 1, 2021. Scholarships will be awarded for the fall 2022 semester, and a select committee will announce the recipients in May 2022.
Fifth Year Accounting Student Scholarship Program
The program's primary purpose is to promote the professional and academic needs of the state. It also aims to increase the number of highly trained and educated expert accountants to provide the necessary services for the state's residents. To qualify for the scholarship, candidates must:
Reside in Texas
Be active students in non-profit educational institutions
Complete 120 hours of college coursework
Demonstrate satisfactory academic progress
Prove financial need
Applicants should also plan to take the CPA examination in Texas and submit an Application of Intent to take the CPA examination to the Texas State Board of Public Accountancy.
The award amount is up to $5,000. The application deadline is December 31, 2021.
MBA degrees are prestigious and allow graduates to land the desired job. However, earning an MBA or related degree might be pricey, and not everyone can afford it. Fortunately, many scholarships exist nowadays. The mentioned list comprises active programs to let you study finance, business, or accounting and achieve your long-term goals.