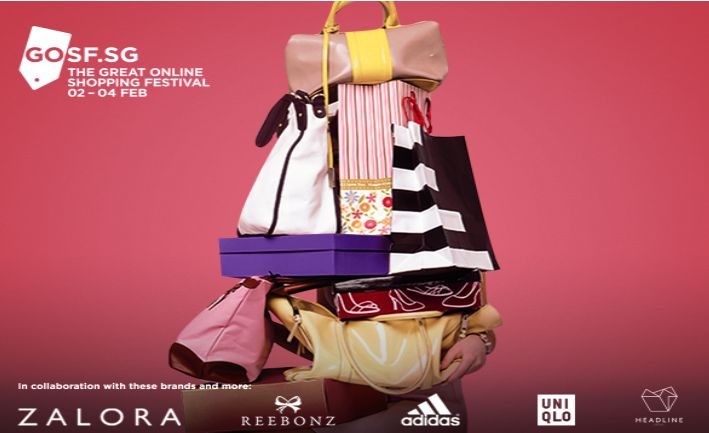 Shopaholics, standby.
In about 6 hours, the GOSF fever will hit Singapore.
If you haven't heard of 'GOSF', it stands for Great Online Shopping Festival and it was first introduced by Google India in 2012. The concept originated from the United States, similar to Cyber Monday where online retailers will get together to offer huge massive discounts to shoppers for a limited time period.
Singapore has one of the highest smartphone penetration and active online shoppers in World and it is no wonder Google has brought this initiative to Singapore, partnering SingPost and DBS in this 3 days online event.
This will be the first time the GOSF is held in Singapore with more than 60 brands taking part in the 72 hours sale from 2 February 2015 to 4 February 2015.
Singpost will be offering delivery and returns solution for brands taking part in the festival, including access to 90 POPStations across Singapore.
Here's an even better deal you don't want to miss out.
DBS is offering 15% rebates for DBS/POSB cardholders for the first 2,000 shoppers who register on the GOSF website at the stroke of midnight on 2 February 2015.
There is a minimum spend of $168 for your combined transaction during the 3 days period and a capped of a maximum of $100 rebate. Check out the full term and conditions here: http://on.fb.me/1AebODd
Here's a list of participating brands:
For the travelholics and the staycationists
For the fastionistas and athletes
For the foodies
For the everyday shoppers
For the gadgets obssessed
Others
Here's a promotional video for GOSF 2015.

Check out the official GOSF.SG website for more details!