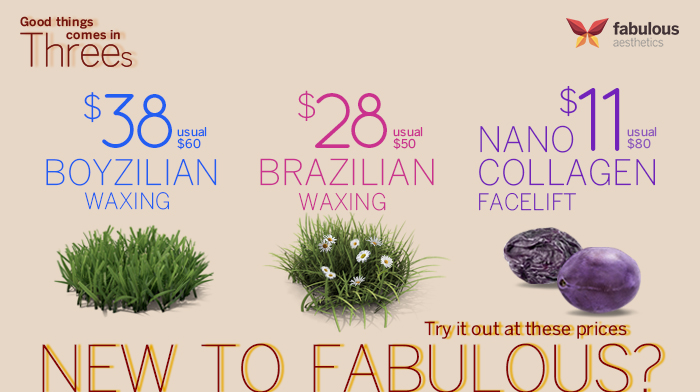 No Frills Beauty is a movement by Fabulous Aesthetics to address the current issue with beauty salons urging customers to commit to large packages with the lure of best value per session.
Ever feel pressured to commit to that beauty or grooming package so big you would take years to finish?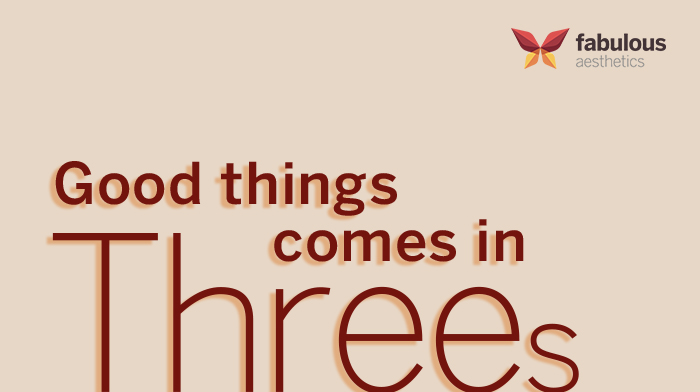 With No Frills Beauty at Fabulous Aesthetics, prices listed are revised to reflect similar prices per session of previous packages, which means great value deals without the huge commitment. Customers are able to choose to buy what they need and when they need it.
The first phase of this beauty movement includes essentials for everyone under the Facial, Waxing and Massage. All prices are listed for both men and women*. Prices are not promotional prices and can be purchased multiple times both online and in-store. All services have a special trial price to test it out – if you're not sure what you are getting yourself into. You only can try it once with their revised listed price.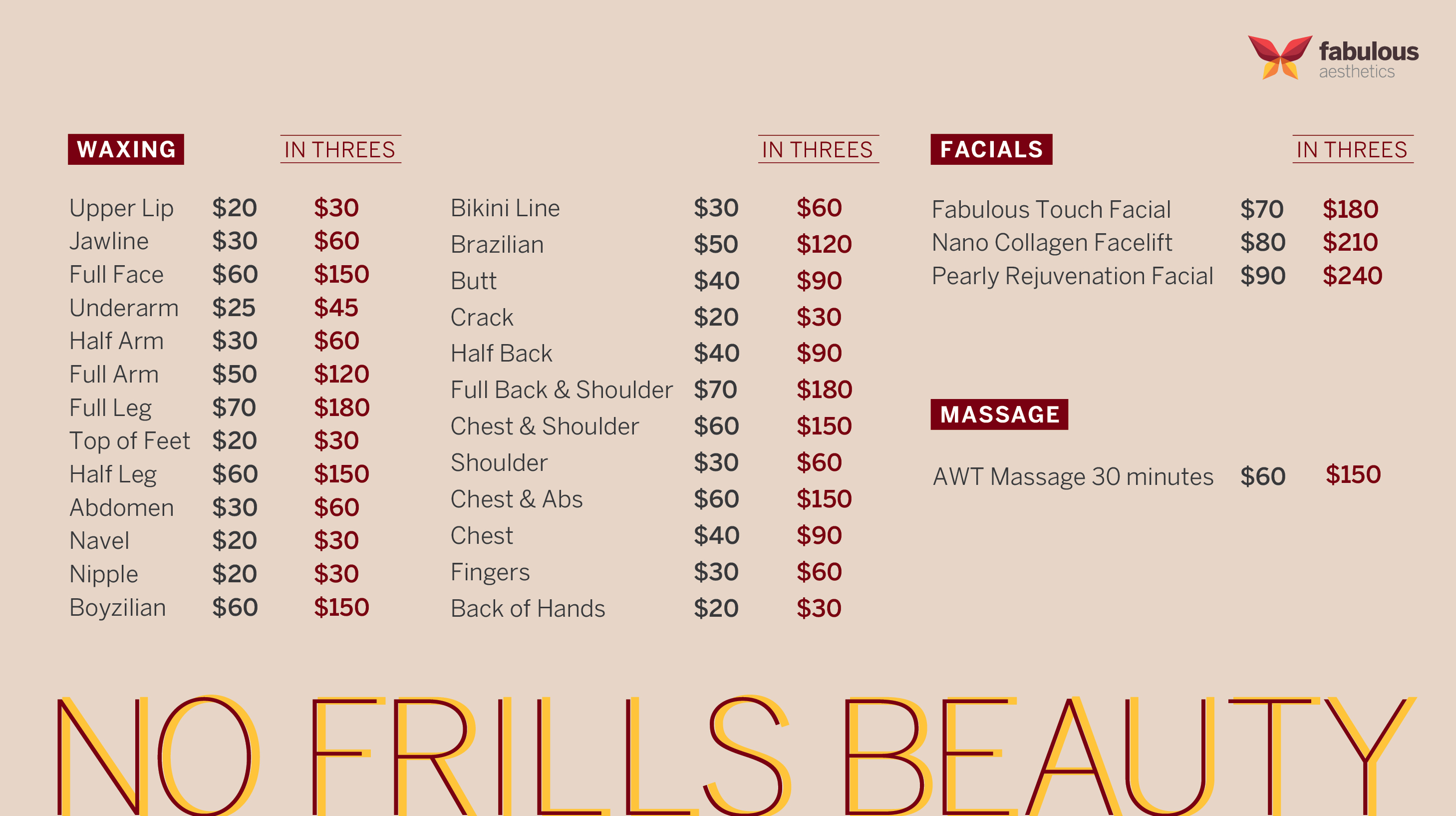 *Only hair removal for intimate areas are differentiated by gender
So if you've been contemplating, sign up here and they'll get back to schedule your appointments. Alternatively, you may WhatsApp 94999966 or call 64658465 to book your appointments. They're also available on VANIDAY for the more tech savvy ones and those who'd like to schedule their appointments online.
Redemption Outlet
Fabulous Aesthetics – The Bencoolen @ 180 Bencoolen St, #02-01, Singapore 189646
(Entrance on the ground floor opposite OG)
WhatsApp 9499 9966. Tel: 6465 8465 / 6735 5335