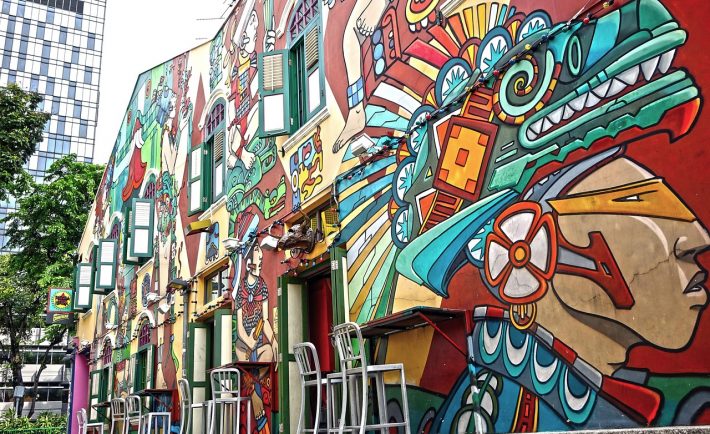 Image Credits: pixabay.com
Are you looking forward to spend quality time with your childhood friends or co-workers? With a budget of S$25 or less, here are some places that you may enjoy.
FOR THE FOOD ENTHUSIAST
Nothing beats a simple gathering that ignites your love for food. Taste the various flavors that Singapore hawker centres offer by hopping into different stalls. Catch up with your beloved friends while you dine at the best yet affordable eateries. Five of the most famous hawker centres include Chinatown Complex Food Centre, Old Airport Road Food Centre, Maxwell Road Hawker Centre, Tiong Bahru Market Hawker Centre, and Chomp Chomp Food Centre.
FOR THE FEED-CONSCIOUS
Embrace the seemingly crucial part of the modern age by delighting your "Instagram model" friend with a visit to Haji Lane. You can expect to take vibrant photos as you are backed by graffiti walls and vintage boutiques. Immerse yourself with the eccentricity of the place as you go window-shopping with your friend. When you are done posing and strolling, you may grab an Eisky Fabulous "smooshie" (combines slushie and smoothie in a cup) for only S$3.50.
FOR THE FIT WARRIORS
One of the most beneficial exercises for your cardiovascular system is swimming. If you and your buddies are into cultivating your physical health, showcase your strokes at the public swimming complex. Said complex is less crowded than Adventure Cove. Furthermore, the entrance is way cheaper! The entrance is about S$1.50-2.00 for adults and S$0.80-1 for children.
Some of the top public swimming complexes include Jurong & Sengkang Swimming Complex.
FOR THE ANIMAL LOVERS
Singapore houses some of the world's rarest turtles and tortoises in a convenient place. The Live Turtle and Tortoise Museum lets you get up-close and personal with the Matamata, Snake Headed Turtle, and Alligator Snapping Turtle among others. Admission to museum is about S$5 and you can pay an additional dollar for bucket of animal food.
FOR THE TREE-HUGGERS
Although farms are a rare sight in Singapore, there are still some of them in the concrete jungle. Tucked away from the hustle and bustle of the city is the Bollywood Veggies. Enjoy the 10-acre exploration of the floras and faunas to build appreciation about the food sources. It is a rejuvenating experience to stroll and dine at this haven on earth.
Admission to the farm is amazingly free!